Our phones play such a huge part in our lives that, for many, it's almost impossible to think about going an entire day without one.
According to Pew Research, some 96 percent of Americans own a cell phone of some kind. At least 17 percent use their phone as their primary means for accessing the internet or other services – and that number is increasing.
However, our dependency on mobile devices has its advantages. That's especially true when you travel and need handy access to maps, communication, or other features.
Fortunately, many wonderful services exist out there specifically for travel. The best part? Most of them are free.
Before you head out the door for your next great adventure, make sure you download these best travel apps on your phone.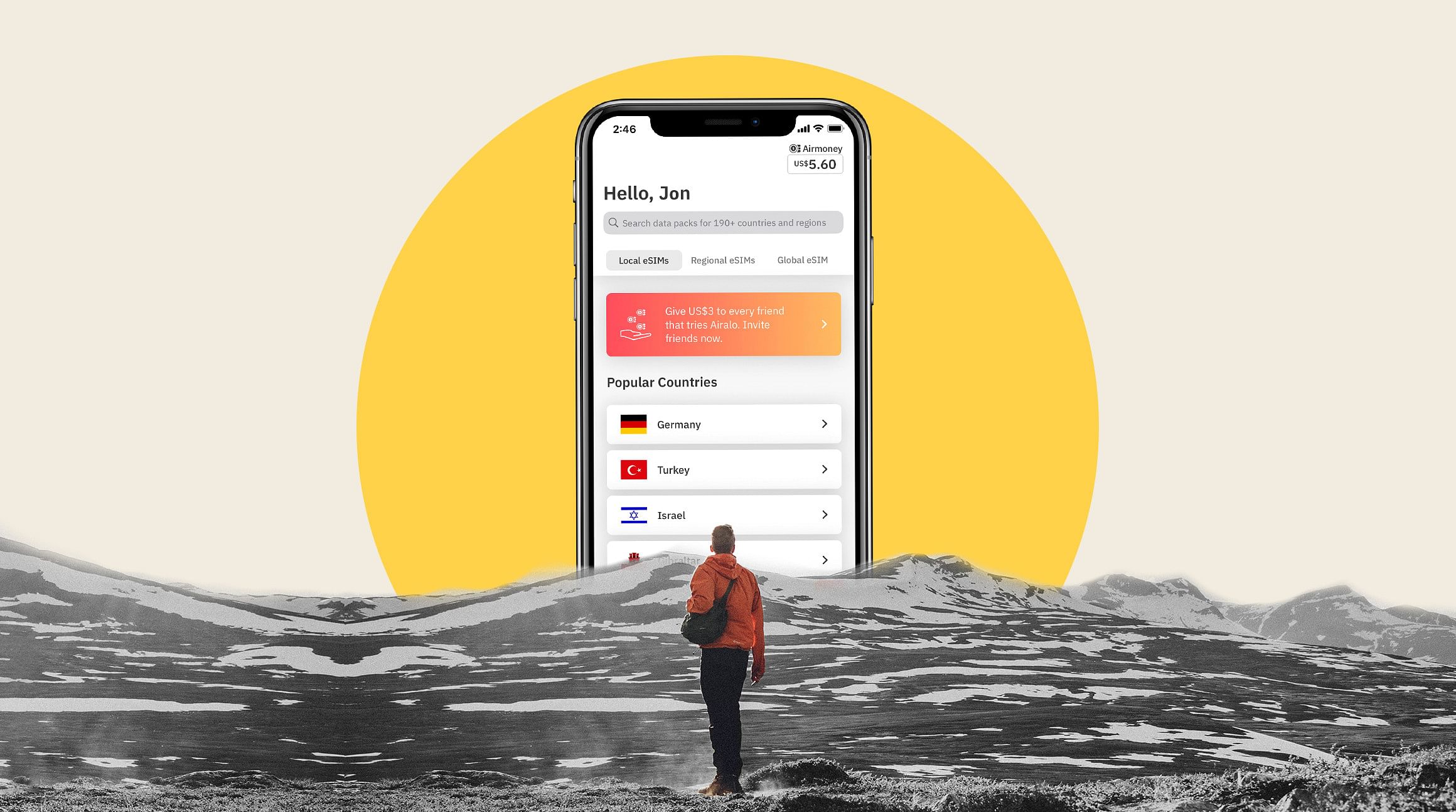 Get These 7 Best Travel Apps for Your Phone Before You Take Off
There are dozens of great travel apps for your phone. However, with all the choices out there, how do you know which apps to use?
Here are the best ones in our opinion, plus a few tips on things you might need to have ready depending on where you're going.
1. Google Maps
This is a staple of smartphones – it's highly likely you've already got it installed. That's great news because it's also one of our favorite travel apps that's 100 percent free and utterly invaluable.
Just in case you weren't in the loop, Google Maps has become much more than simply, well, maps. For travelers, it's also:
Usable offline. Download the area you'll be in for the day and you'll still have real-time GPS even if your data is turned off.
Helpful for place recommendations. A lot of travelers rely on Google reviews to tell others if a place is worth visiting, or if it's a tourist trap that will rip you off.
Good for getting off the beaten path. Google highlights landmarks and tucked away places much better than almost any other map out there. You might find something neat!
2. Airalo
Need to stay connected on your trip? Make sure to download the Airalo eSIM store app. (Available on both Google Play and in the App Store.)
Buying a local sim card is so 2019. If you have a phone that supports eSIM, you can download eSIMs for any country in a few minutes, right from your home.
With an eSIM, you can save time and money by accessing data packages on-demand. Since you can store multiple eSIMs on your phone, you can purchase them all ahead of time. Or, you can purchase them as you go for maximum flexibility. Browse through the eSIM store and choose between country, region or global eSIM plans.
An eSIM also means data at very affordable prices – minus the hassle of handling physical SIM cards.
3. Ride-Hailing App
Uber is located in 10,000 cities and some 80 countries. It's a convenient, safe way to get around especially if you aren't super familiar with an area.
It's not the only app, however. Research and download ride-hailing apps that operate in the areas you'll be in, especially if you're outside of Europe or North America. Some others include:
Ola (India, Australia, New Zealand, UK)
Grab (Most of Southeast Asia and Japan)
Cabify (Spain, Portugal, Mexico, and much of South America)
Bolt (Eastern Europe)
Careem (Africa and the Middle East)
Yandex (Russia, Belarus, Kazakhstan, and other CIS countries)
3. Airline App
Most airlines now have an app for passengers, and it's a good idea to get it. That way, you'll have access to real-time data about your flight as well as backups for your ticket or other important documents. In many cases, you'll be able to download tickets onto your phone, eliminating the paper altogether.
4. Google Translate
This supports 108 languages, making it indispensable for travelers. We recommend that you download the main languages spoken in the area where you'll be. That way, you won't need to use data to access them.
Likewise, remember that Google Translate isn't perfect. Don't try to shove long sentences into it. When possible, look for the little badge on each translation you get. That means the result is "community-verified" and almost certain to be correct.
5. Accommodation Apps
Having one or two travel apps on your phone for accommodations can make your trip infinitely easier. If you can't find a place on one, you can always look on another. Some of our favorites include:
Airbnb
Hostelworld
Booking.com
HotelTonight - discounted rates on last-minute hotel booking
6. WhatsApp
A cross-platform messaging app available in 180 countries. It's a popular way to stay connected because you can use your home number to call and text people while connected to WiFi.
However, there's another big reason you should have WhatsApp set up on your phone, even if it's not your preferred messaging app. Many services geared toward travelers or tourists use it to communicate with customers. For example, if you book a tour or driver with Klook, they'll use WhatsApp to contact you if there are any problems with your scheduled service.
7. COVID-19 App
Many places are rolling out COVID-19 tracing apps to help people determine if they've been in contact with someone with coronavirus. This is indispensable for travelers, as it will help you protect your loved ones when you get back.
However, the IATA is seriously considering the use of contact tracing apps for international travelers. Some countries are even already ahead of the curve and require the downloading of such an app. Headed to Dubai or Singapore? Make sure you've got the DXB Smart app or TraceTogether app on your phone.
Check the COVID-19 entry requirements for your country of choice before you head out the door.
Keep Calm and Carry Everything You Need on Your Phone
We might be able to live without our phones for a day, but we definitely don't want to travel without them. We've covered seven best travel apps for your phone that you should strongly consider before you embark on your next adventure. From eSIMs to COVID-19 tracing, being prepared has never been easier or more necessary.
With these tools at hand, you'll stay oriented, connected, and in the know wherever you go. That sounds like the start of an amazing trip, doesn't it?
Make sure you've got data to support those useful apps. Check out the Airalo marketplace now to explore eSIM plans for your next destination.