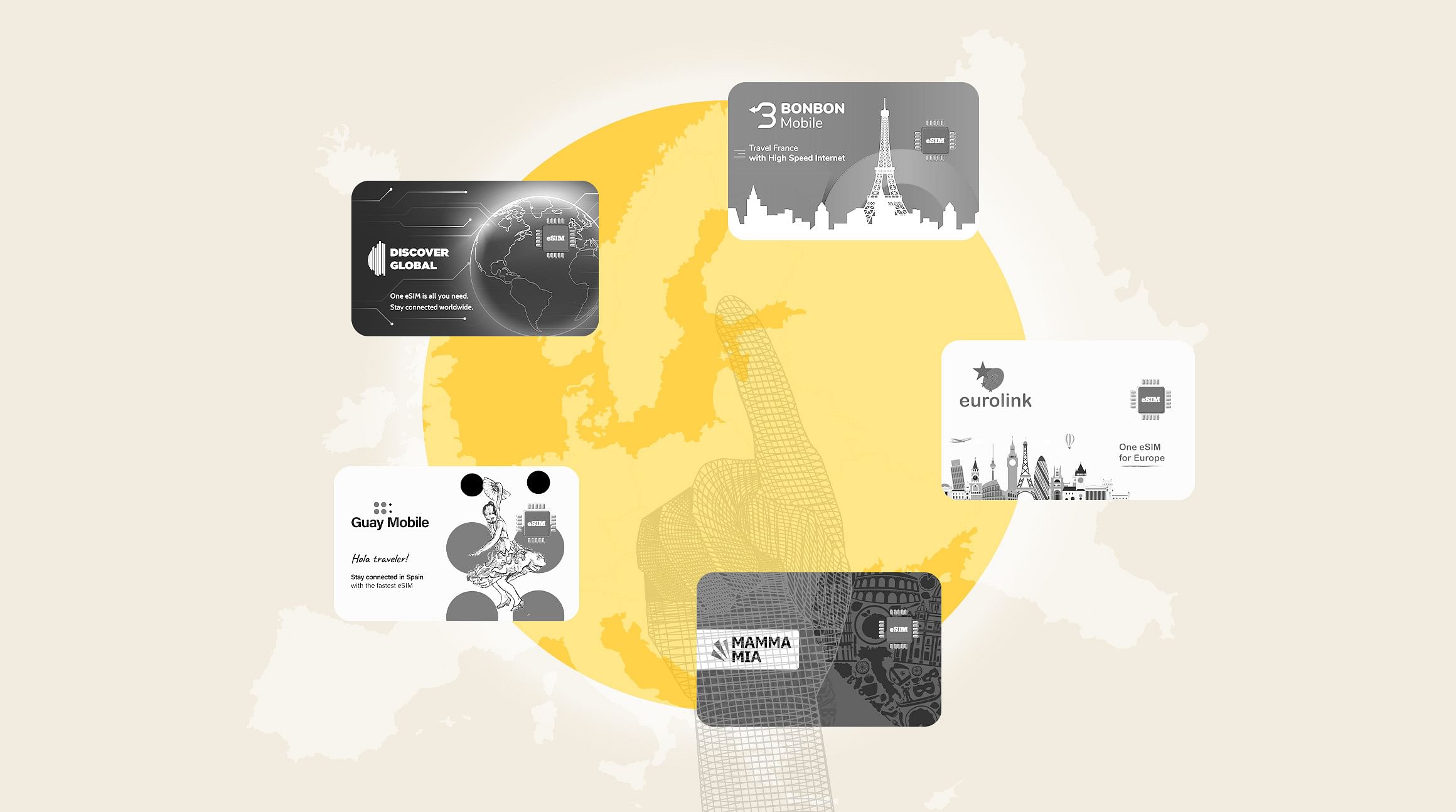 Top 5 Best European SIM Cards for Travelers
With over 160 cultures and thousands of years of history squeezed onto the second smallest continent (that's only slightly bigger than the U.S.), Europe offers more than enough possible experiences to last a lifetime.
You could easily spend a weekend, a season, or even years exploring the labyrinthine cities of its 44 countries.
Traveling to a new city is always exciting with so many things to see and so little time. Getting lost in an unfamiliar area without a signal might stop you from completing your carefully curated travel list. Why take the risk of wandering into an unfamiliar area when you can use your Google Maps?
Sort out your data plan ahead of time and make sure you stay connected no matter where your explorations take you. Here's our pick of the five best European eSIMs for travelers.
The Best European eSIMs for Travelers
Learning to use your phone abroad comes with a curve. There are plenty of stories of travelers getting slammed by mind-bending charges that they unwittingly racked up on their vacation. While getting a local SIM card largely solves that problem, it's not super convenient – especially if you're visiting a new country every week.
Does affordable and convenient seem too good to be true? Not with an eSIM. If you're headed to Europe, you need one. Here are the best European eSIM cards for travelers.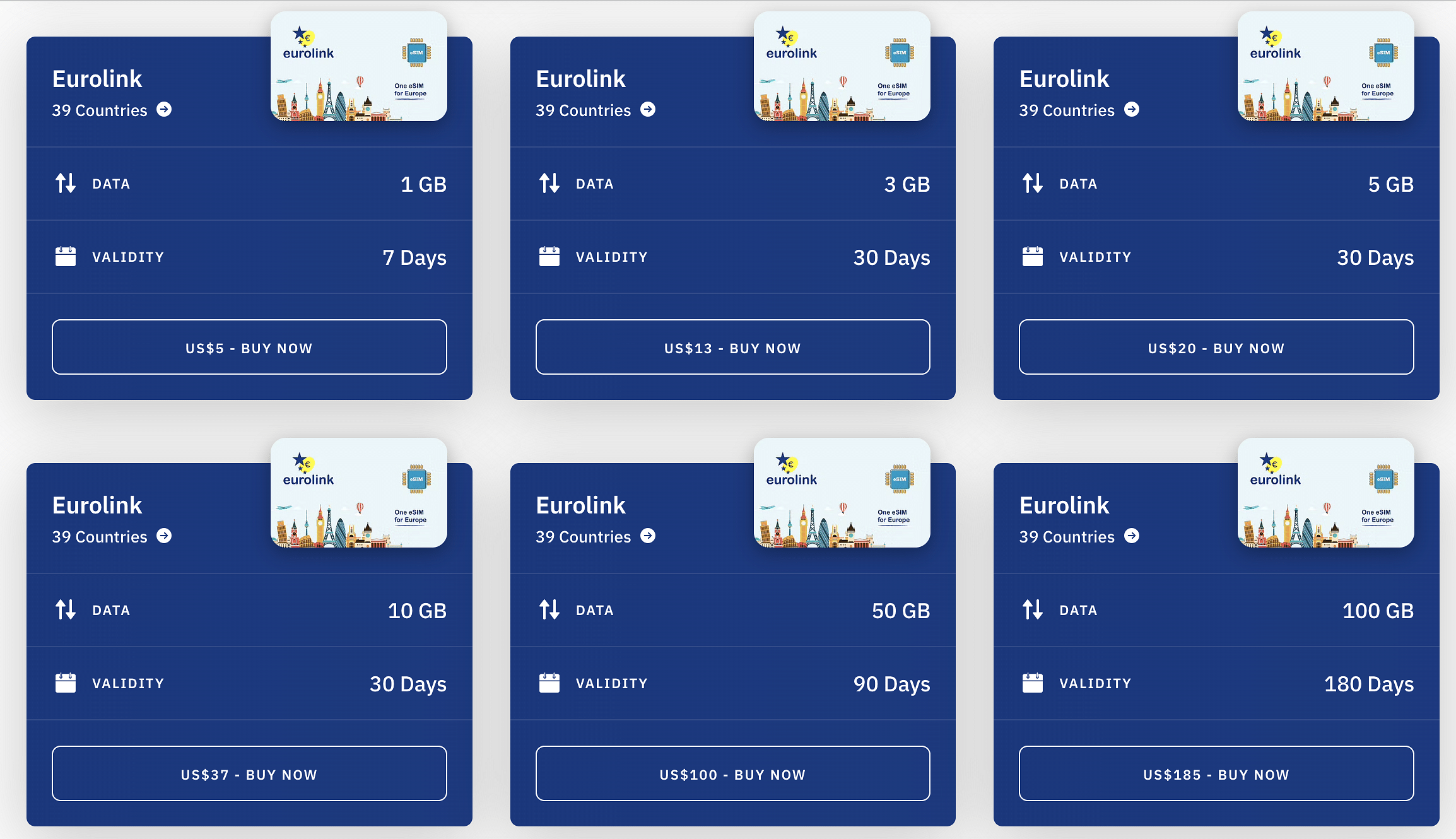 Eurolink Prepaid Regional eSIM
Planning a European getaway for a month or traveling for work? Take advantage of one of Eurolink's six prepaid regional eSIM cards.
Data packages range from 1 to 100GB, and from one week to six months, respectively. That gives you the most flexibility to choose the amount of data you want to pay for (and it's all easy to top up). With 39 countries covered, you'll also have just one plan and the freedom to go practically anywhere. It's the ultimate European adventure data plan.
Choose this option when:
Your itinerary will take you to multiple countries and you'd prefer not to worry about your SIM card
You'll be there long-term and need a data plan for 90 or 180 days
You want a month-to-month data plan that's easily rechargeable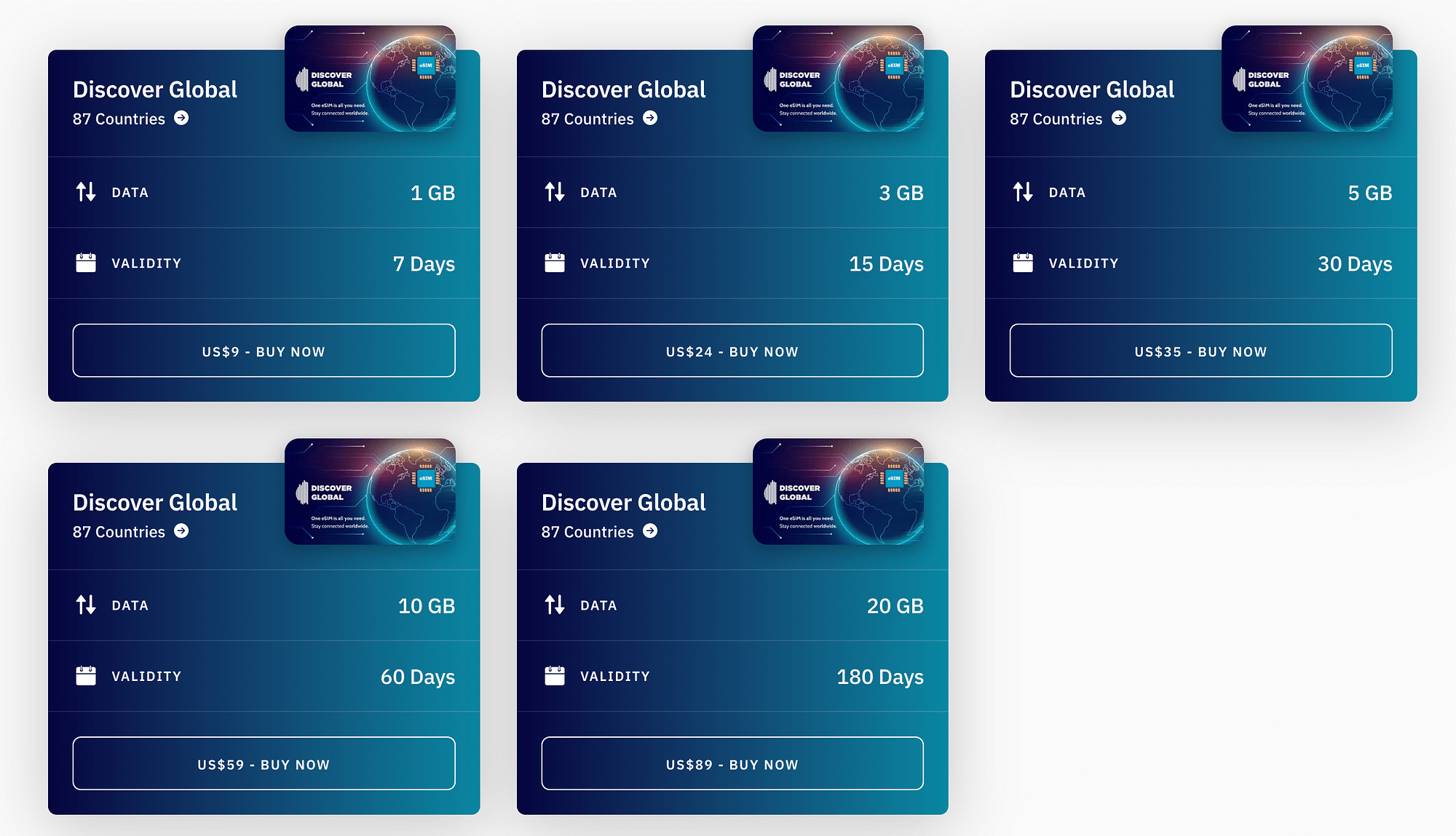 New rules are coming for travelers headed to the Schengen Zone. That means your trip to Europe might include more than Europe itself if you plan on traveling for more than three months.
If you're pondering a trip to Iceland, France, or even Morocco, consider picking up Global eSIM from Airalo instead. It works in 95 countries (that's not a typo) and is available in weekly or monthly increments.
The world is your oyster, and we've got the ideal data plans for enjoying it. Choose this option when:
You want maximum freedom to wander into nearby countries not covered by the Eurolink eSIM
You are a long-term traveler and you're just passing through Europe
You will travel to countries like Hungary, which may experience slower data rates with the Eurolink eSIM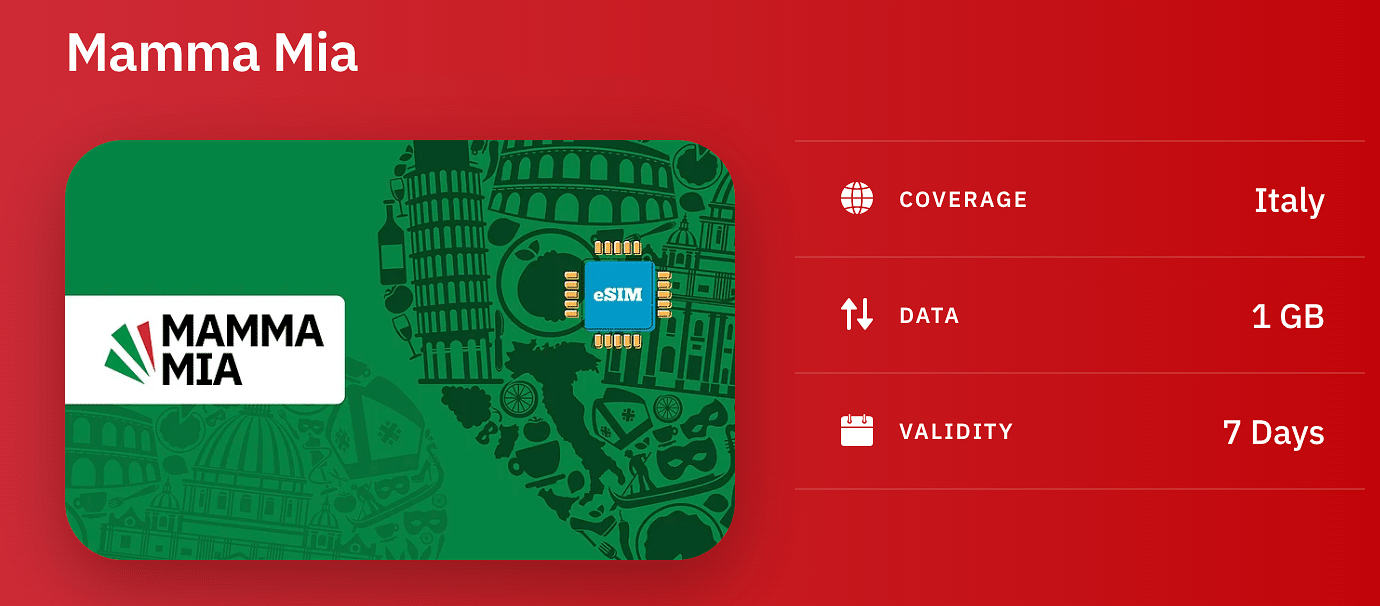 Mamma Mia Prepaid eSIM for Italy
Are you planning on joining the roughly 90 million tourists who visit Italy each year? Pick up a cheap, Italy-specific prepaid Mamma Mia eSIM, the country's most affordable eSIM data plan.
The 5GB plan for 30 days costs as little as $10.50.
Is Italy on your itinerary? Choose this option when you:
Are only going to Italy and don't need to pay for additional countries
Just need a local eSIM for a few days or a week
Want slightly faster data than the largest, local networks in the area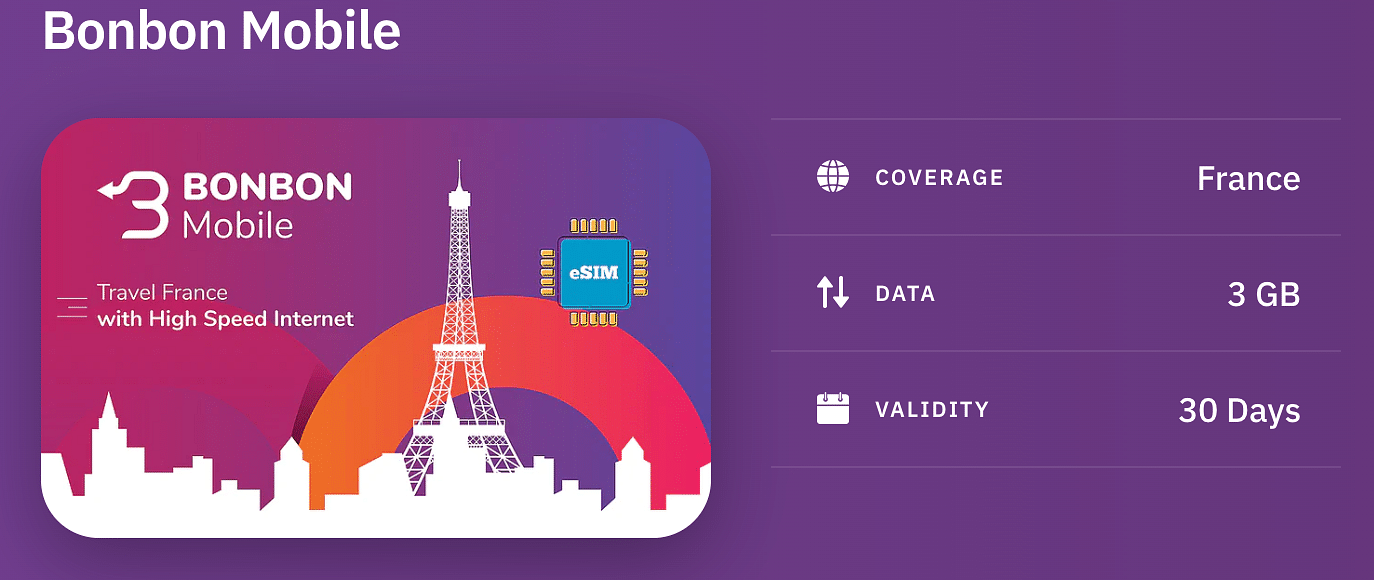 Bonbon Mobile Prepaid eSIM for France
No trip to France is complete without splashing for an exquisite meal, marveling at the awe-inspiring architecture, and of course, the CHOCOLATE.
Make sure you get your fill of Bonbon … the prepaid eSIM card, that is.
Like Mamma Mia, Bonbon Mobile gives you a range of data plans. While we've found that the seven-day 1GB package is the most popular, you've got a choice of three 30-day options as well. That gives you plenty of time to explore the cities and equally gorgeous countryside to your heart's content.
Hopping on a flight to France? Choose this option when you:
Are only going to France and don't want the cost of service in additional countries
Need flexibility in the length of your data plans
Aren't sure how much data you'll need and want the ability to adjust plans as needed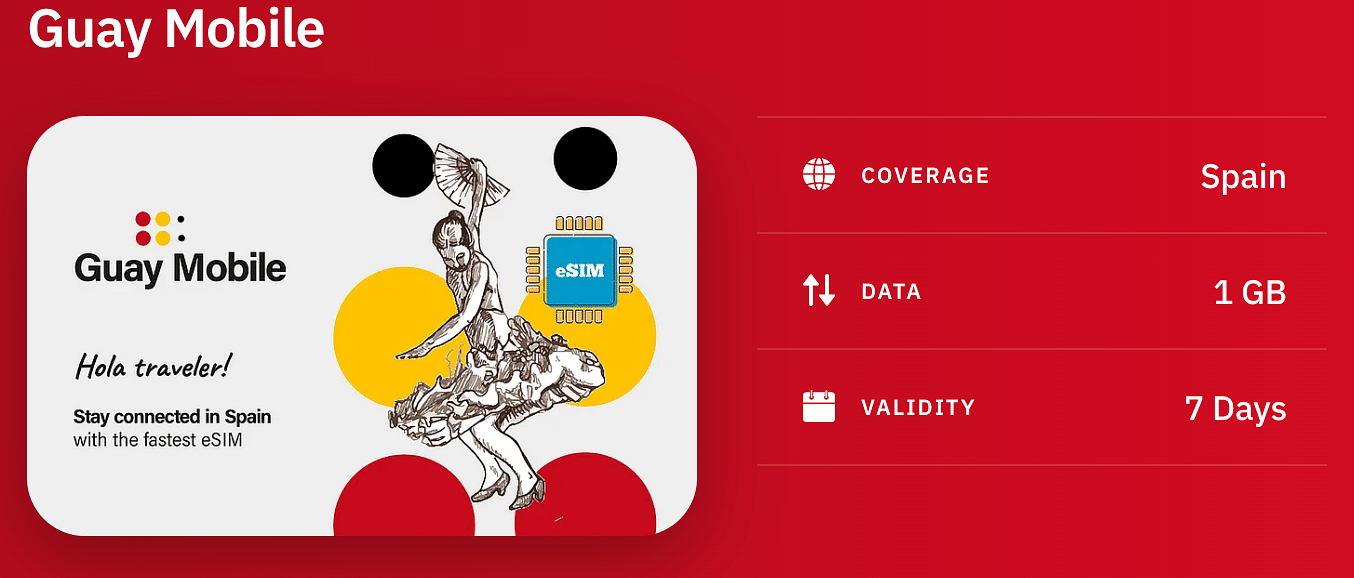 Guay Mobile Prepaid eSIM for Spain
The E.U.'s second-largest country boasts beaches on two oceans, as many castles as you can imagine, and 63 percent of the region's olive oil production. It's also a tremendously popular digital nomad and tourist destination, thanks to its lower cost of living.
The eSIM data plans from Guay Mobile reflect that last fact, with 1GB of data costing as little as $4.50. If you're staying longer than a week, however, you can get a 30-day, 5GB supply for $12.
That's about as simple and easy as you can get. Choose this option when you:
Need a cheap, flexible data plan that's only available for Spain
Aren't sure how long you'll stay and want an easily rechargeable plan
Want the network speed and reliability
Stay Connected No Matter Where You Visit
If you're headed to Europe, make sure you sort out your mobile data plan ahead of time. The eSIM is a convenient, flexible, affordable way to make sure that you stay connected no matter where you're headed. We've covered the five best European SIM cards for travelers in 2022. Whether you're touring the entire continent or spending time in some of the cultural capitals of the region, we've got packages that will suit your every need.
Discover how Airalo eSIM store can help make your next vacation stress-free.