If you're planning to travel abroad to a different country but don't know which eSIM phones to use, you've come to the right place.
Many of you love to voyage across the ocean to some of the most remote and scenic locations, and I know that it's not easy to find a phone that keeps your signal stable. Certain eSIM phones perform and work better while traveling than others, whether you're aware or not.
It comes down to a few factors. Does your phone have a fast processor? How long does the battery last while you're using it? Can it withstand the elements or damage if you drop it while hiking?
Each time you transition from one data network to another with dual-SIM phones, the phone uses up some of your battery life. If the processor is smaller, getting a signal while in the middle of a wooded valley can take longer; thus, your battery will also drain faster.
While any of these factors can put your phone above the rest when traveling, the number one area of concern for most is signal quality. We'll show you several of the top eSIM phones to use while traveling overseas in this post.
If you already own an eSIM phone and want to use this incredible technology, check out these affordable eSIM plans at Airalo.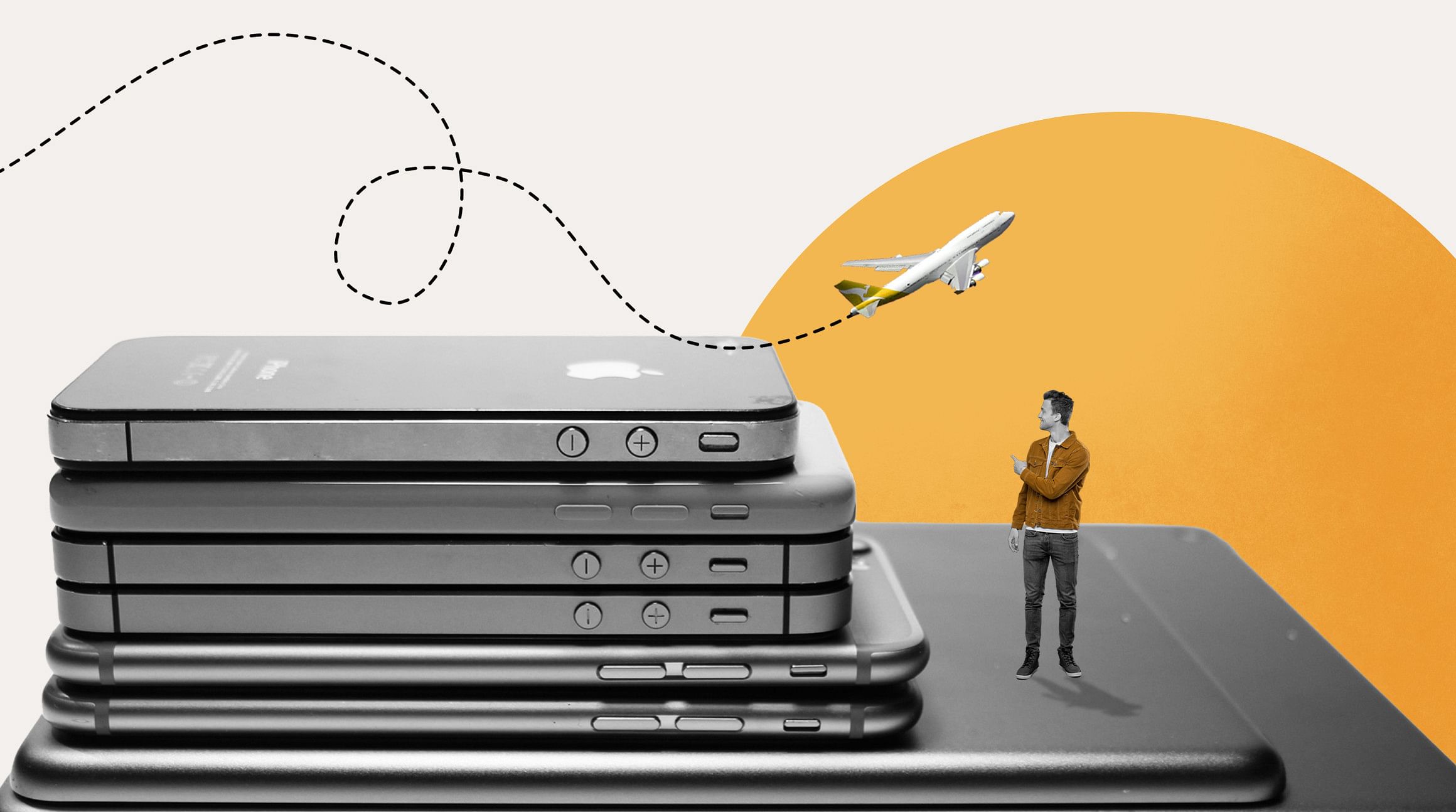 The top 16 eSIM phones to use while traveling abroad
The new eSIM phones typically support dual-SIM technology, which lets you switch between two separate networks to use the connection from one of two carriers. Of course, each phone may have an easier time switching between the signals due to several inferior technological specifications or the carrier to which you're connected.
If there's one thing I know that all eSIM phones have in common, they're able to connect anywhere without experiencing dropped calls. With them, you can skip unexpected data fees while traveling outside the country and stay connected wherever you go.
So which eSIM phones are the best? Here is a detailed list of eSIM phones to help you select the right phone to use while traveling
1. iPhone 12 and iPhone 12 Mini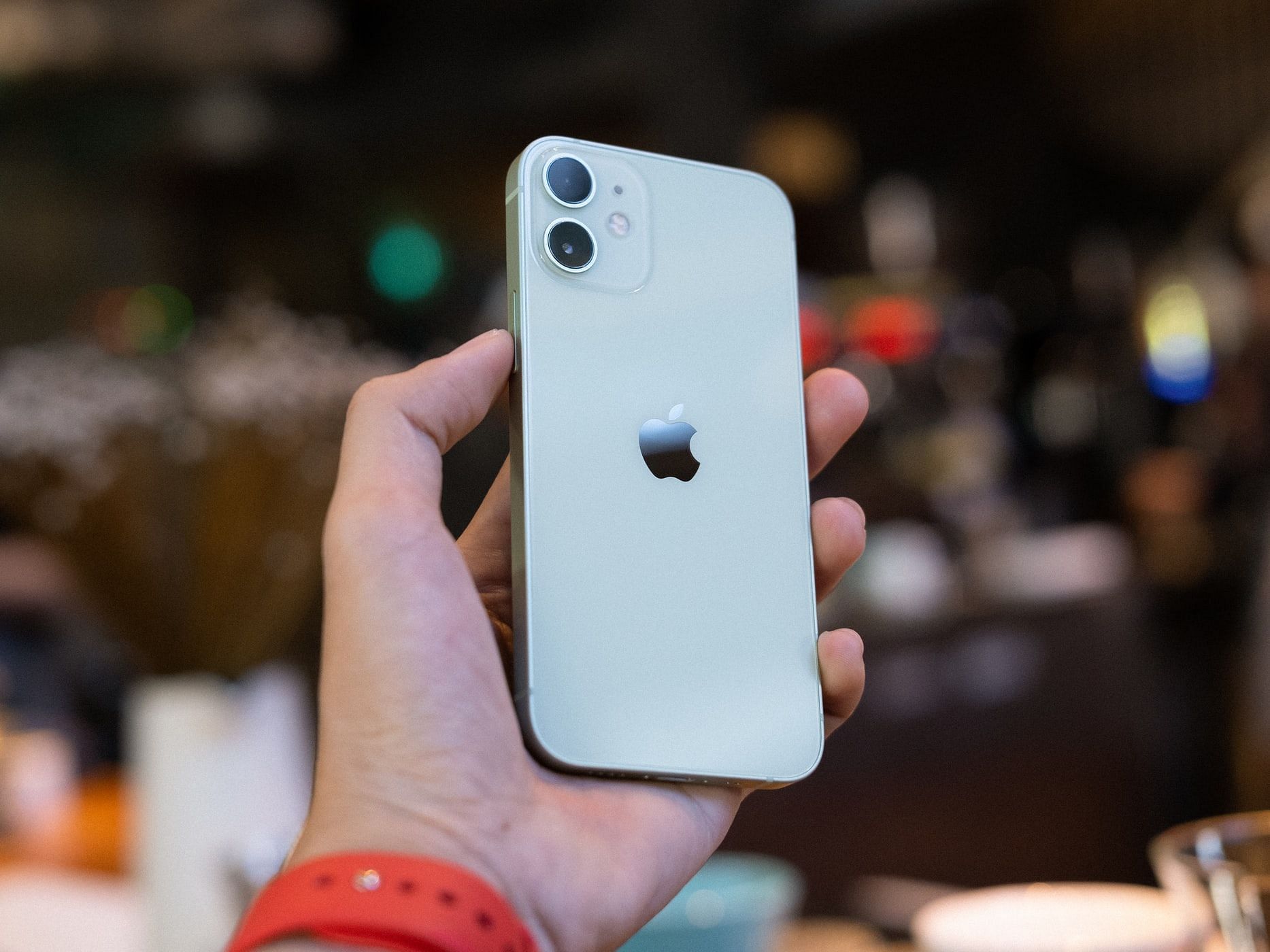 Image by Thai Nguyen from Unsplash
This is the newest must-have travel accessory. iPhone 12 Mini is the world's smallest, thinnest, lightest 5G phone that will allow you to download movies and videos even faster. The 5.4-inch phone is an all-new size and marks the smallest iPhone Apple has introduced since the 2016 iPhone SE. With its small size, the iPhone 12 mini will be ideal to use one-handed - perfect for those carrying multiple things on the flight. Aside from screen size and battery size, the iPhone 12 and Mini are technically identical. Both have an A14 Bionic chip which is faster, more innovative, and more powerful than any other smartphone.
Super-fast 5G speed
Super Retina XDR OLED display
Water-resistant
The phone is covered with a Ceramic Shield to protect it from accidental drops, while the new square edge shape will make it harder to slip. The retail price is similar to its predecessor, starting from $699 for iPhone 12 Mini and $799 for iPhone 12.
2. iPhone 12 Pro and Pro Max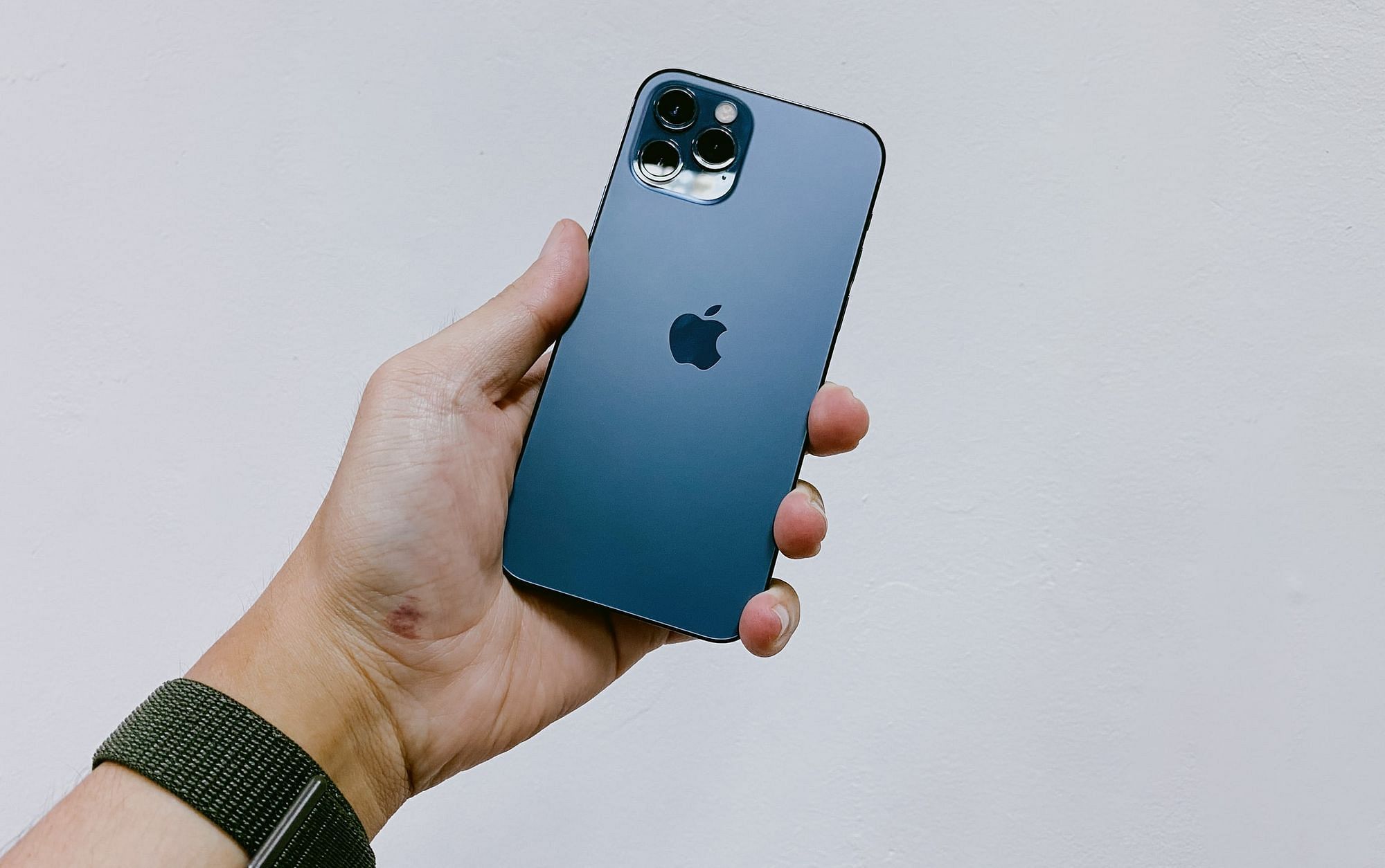 Image by Bagus Hernawan from Unsplash
The newest addition to the Apple family, iPhone 13, iPhone 13 Pro, iPhone 12 Pro, and Pro Max, looks fantastic and takes smartphones to another level. The phone features a game-changing 5G speed that will allow you to download huge files on the go or stream high-quality movies without lagging. The amazing camera will allow you to record the lights of the new city with an 87% better low-light video on Pro Max. Photo-takers will also love the Triple-Camera system with a new stabilizing sensor and enhanced night mode on front and back cameras. The Pro camera is the first camera ever to record in Dolby Vision, which means that your travel videos will almost be of film-studio quality. The Smart HDR 3 capability automatically refines highlights, shadows, and contours giving you more vibrant travel pictures.
Industry-leading IP68 water resistance
A14 Bionic cheap with up to 50% faster CPU and GPU
MagSafe for wireless charging
iPhone 12 comes with magnets on the back to snap a case, a wallet, or both and carry all your travel essentials together. Similarly to iPhone 11 Pro, the prices start from $999; however, it doesn't include a plug and earphones. Apple explained this as their initiative to reduce carbon blueprint. Suitable for the planet, but not so good for your wallet since you'd need to buy the missing parts separately.
3. iPhone 11 Pro and Pro Max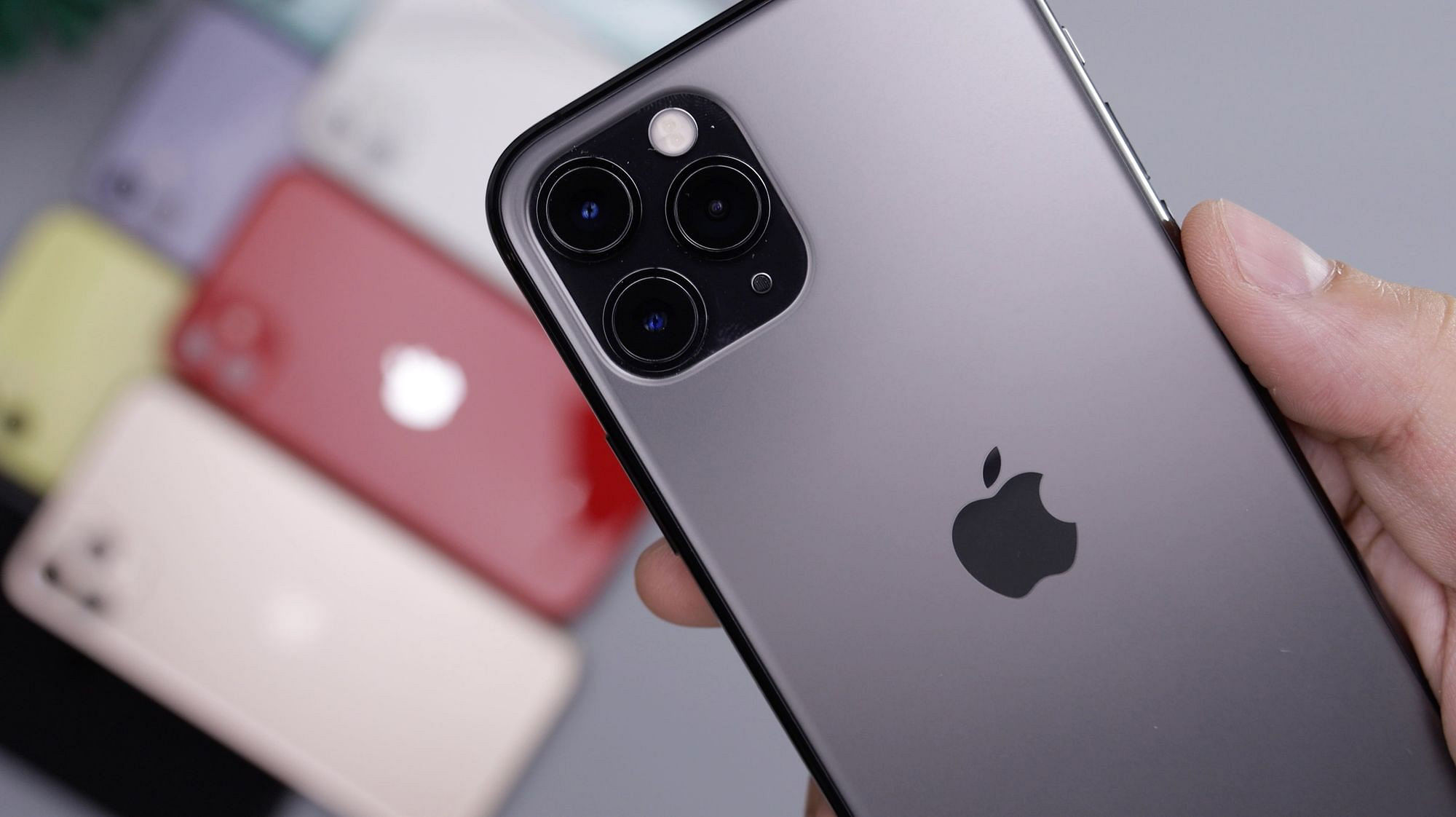 Image by Daniel Romero on Unsplash
iPhone 11 is one of the best eSIM phones for travel. With iPhone 11 Pro's triple-camera system, you will be able to capture your travel memories in superior quality, be it day or night. The enhanced portrait mode is perfect for the pictures with your loved ones, while the ultra-wide view capability will enable you to zoom out and capture 4x more scenes. The phone has a fast and powerful A13 Bionic chip.
Longer battery life
Triple-camera
Gigabit-class LTE with faster download speed
The retail price starts from $699 for the iPhone 11 and $999 for the iPhone 11 Pro, making it one of the most expensive phones Apple released. Nevertheless, considering all the incredible technological improvements and added capabilities, you will get what you pay for.
4. iPhone SE 2020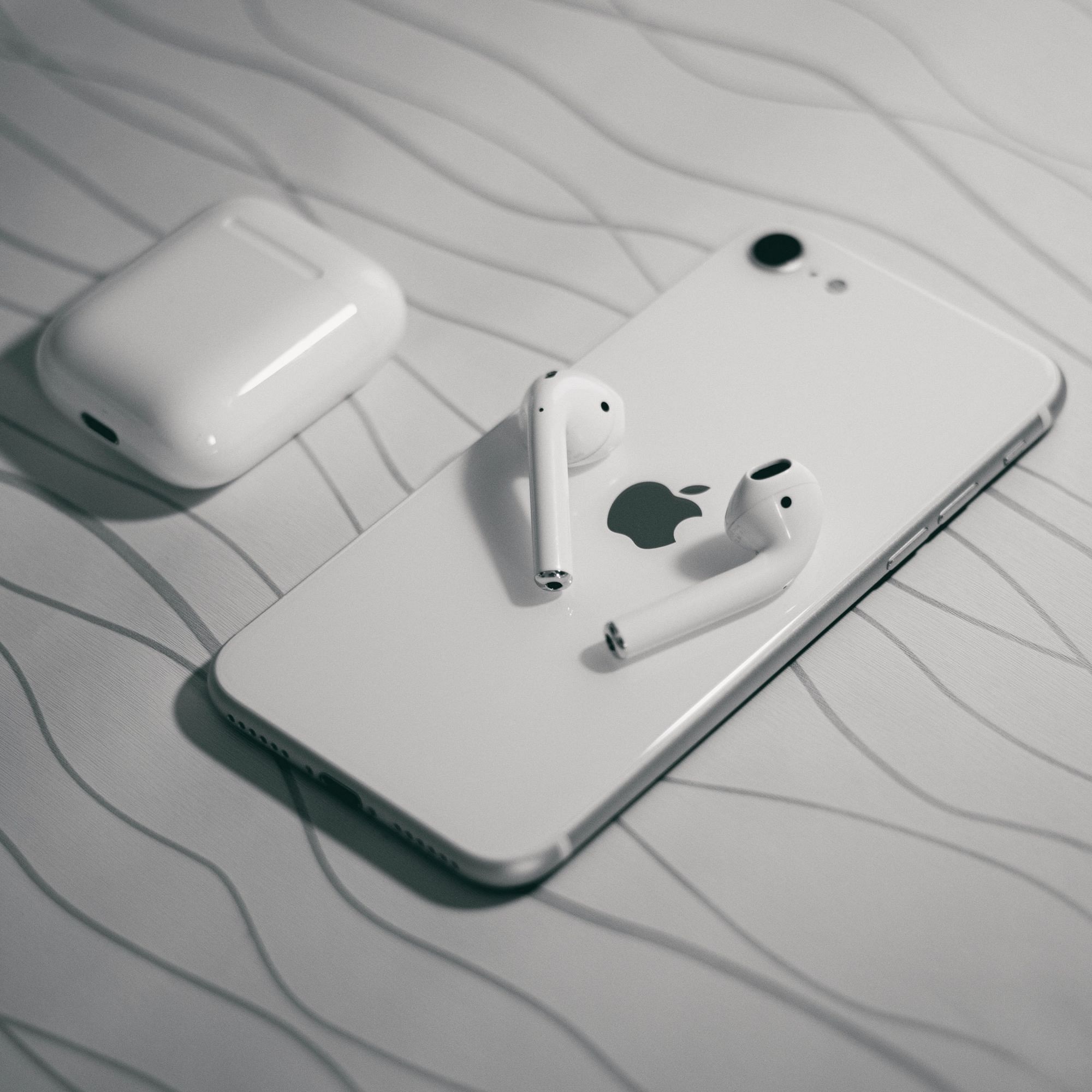 If you are not ready to splash on a new phone, iPhone SE 2020 offers Apple's powerful A13 Bionic chip at its most affordable price. As a more compact phone, this phone boasts excellent display quality and, although not the most advanced but still has a convenient Touch ID lock.
Affordable price
Water-resistant
Audio sharing
All of the above is available to you starting from $399, making it the cheapest eSIM-capable iOS device. iPhone SE 2020 is an excellent, budget-friendly option packed with the latest technological improvements.
5. Samsung Galaxy S20, S20+, S20 Ultra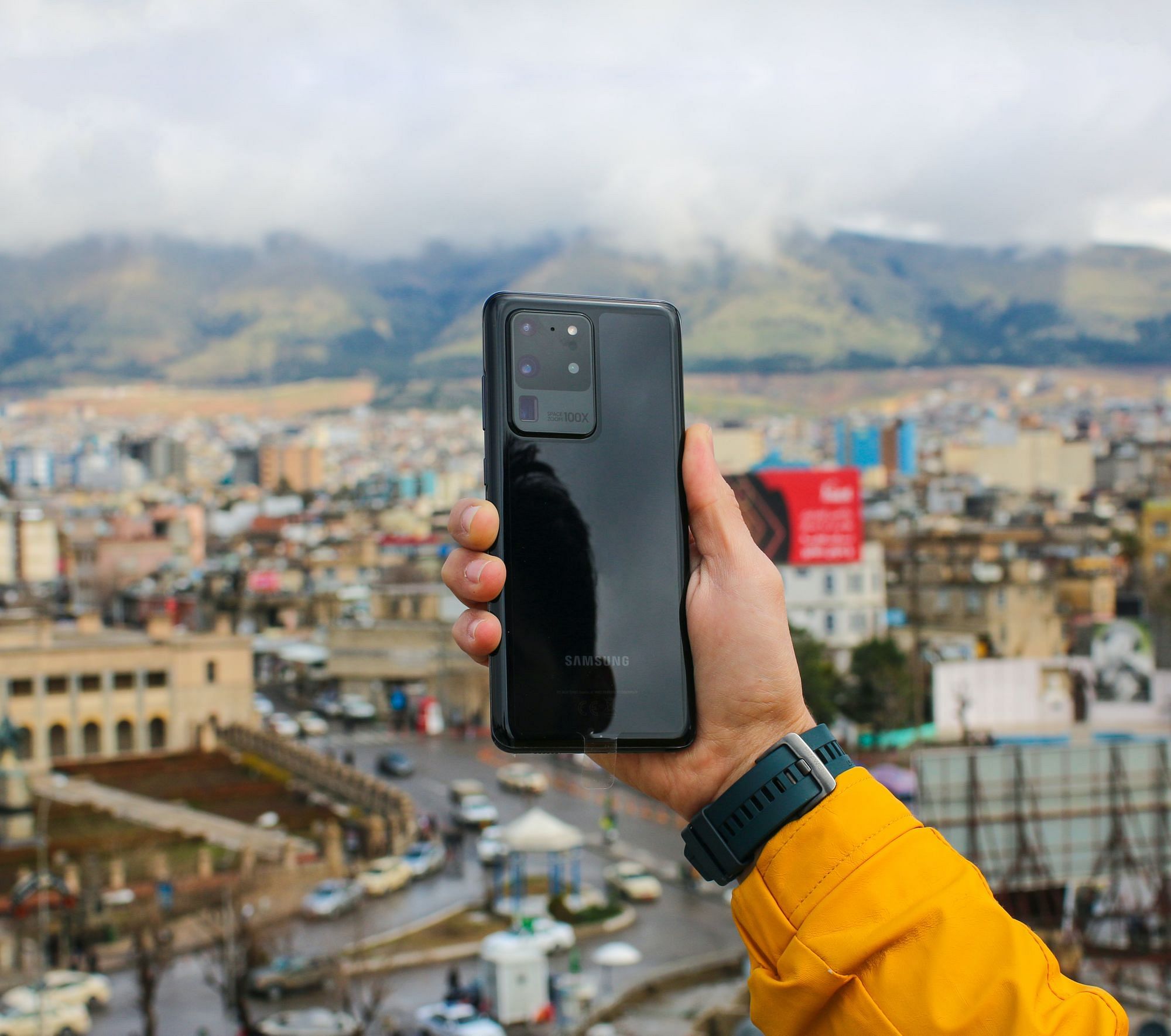 Samsung Galaxy S20 Ultra, Photo by Zana Latif on Unsplash
Each model features a gorgeous Super AMOLED display with high resolution. The upgraded camera with the revolutionary 8K Video Snap changes how you capture not just video but photos. With a 5G modem built-in, Galaxy S20 Ultra lets you upload and download in an instant.
Up to 1.5TB storage with a microSD card
HyperFast 5G speed (only S20 Ultra 5G)
Powerful batteries, maxing out at 5,000mAh
The models vary in size, with S20 being the smallest and the S20 Ultra the largest at 6.9 inches. The price of all three phones in the Samsung Galaxy S20 series is similar to iPhone 11 Pro, starting at $999.
6. Samsung Galaxy Z Flip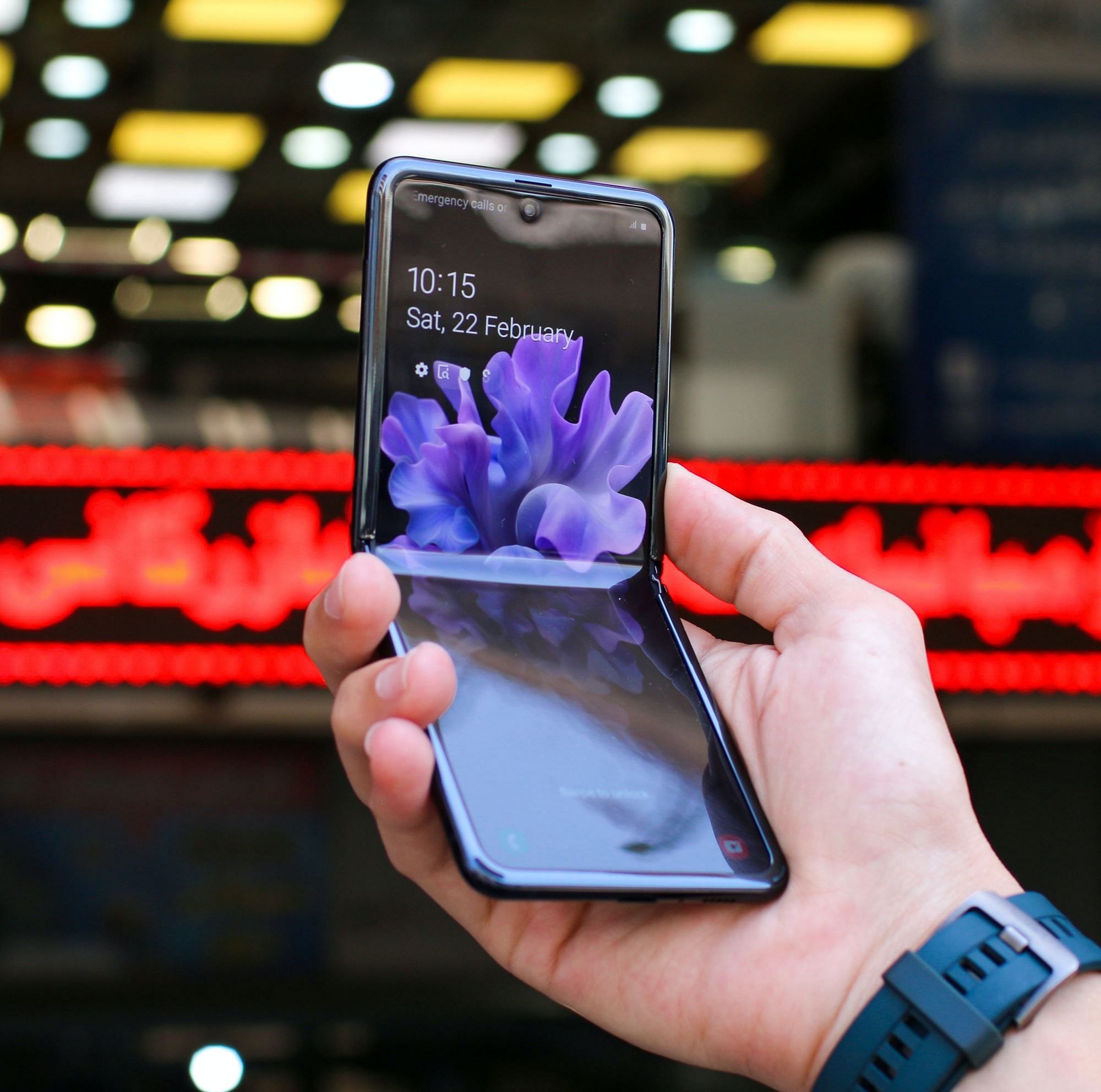 Image by Zana Latif on Unsplash
Samsung Galaxy Z flip is one of the most unusual and noticeable models on the market. It is compact and large at the same time. A full-screen display with revolutionary flexible glass folds to fit in your pocket. It also features a hands-free camera experience and a dual battery that last all day.
Ultra-wide camera with a 123-degree field of view
Face recognition and Fingerprint Scan
Up to 1.0Gbps LTE
Admittedly, an eSIM isn't nearly as exciting as a foldable screen or a camera that can capture a night scene, but it's an essential part of the phone, the whole idea of which is to save space and be flexible to fit your needs.
7. Huawei P40, P40 Pro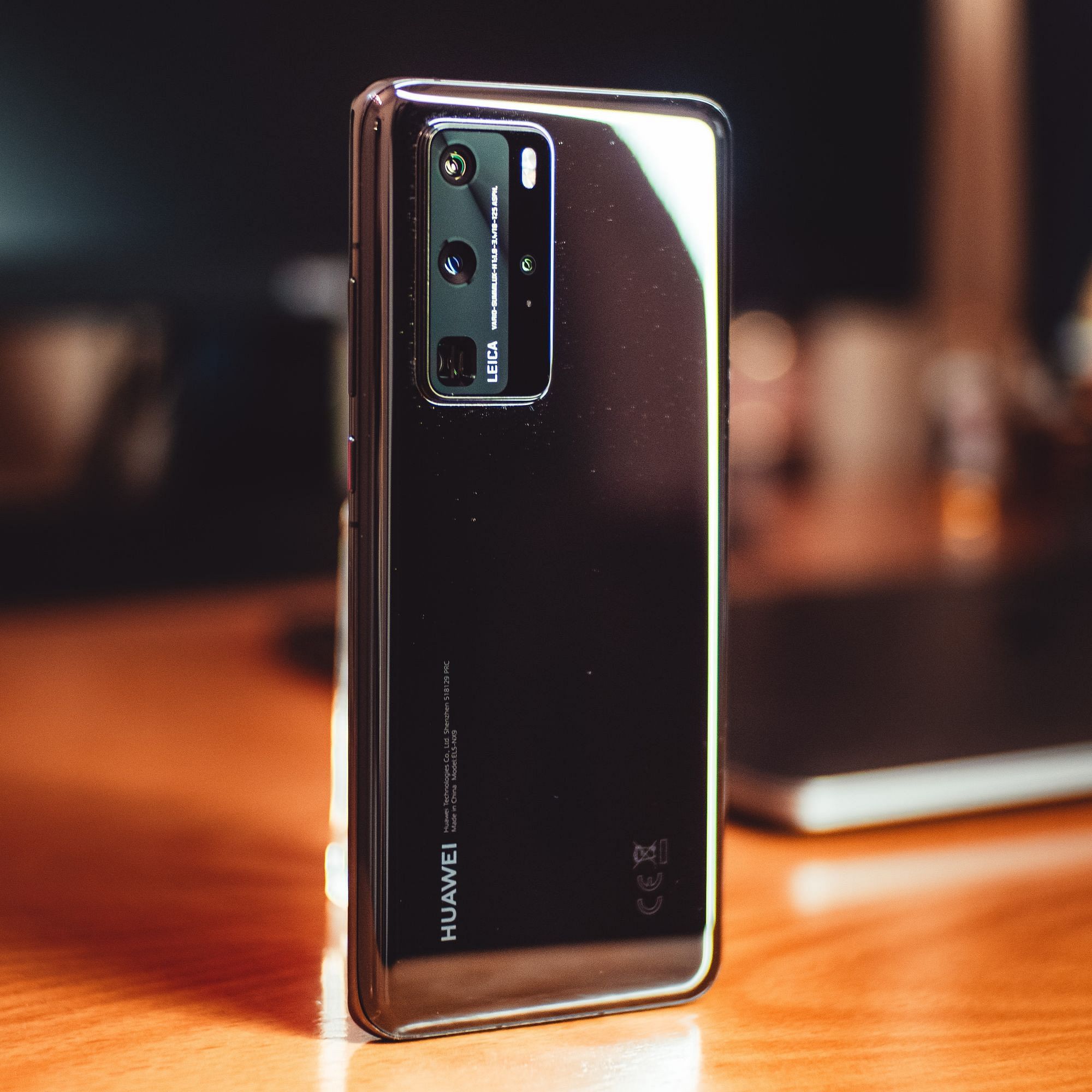 Image by Mehrshad Rajabi on Unsplash
90Hz screen, 50MP Ultra Vision Leica camera, and updated internals - Huawei P40 and P40 Pro are full of exciting capabilities. With a massive camera sensor and 50X zoom, Huawei P40 Pro is one of the leading cameras in the smartphone industry, allowing you to shoot cinematic videos.
Enhanced color precision
Super-charge
Ultra-fast download speed
Powered by 5G, upgraded ISP, and advanced AI capability in the dual-core NPU, P40, and P40 Pro can achieve high efficiency and system fluidity. Both phones feature Dual SIM plus eSIM, which gives you a total of 3 network options to choose from.
8. iPhone XR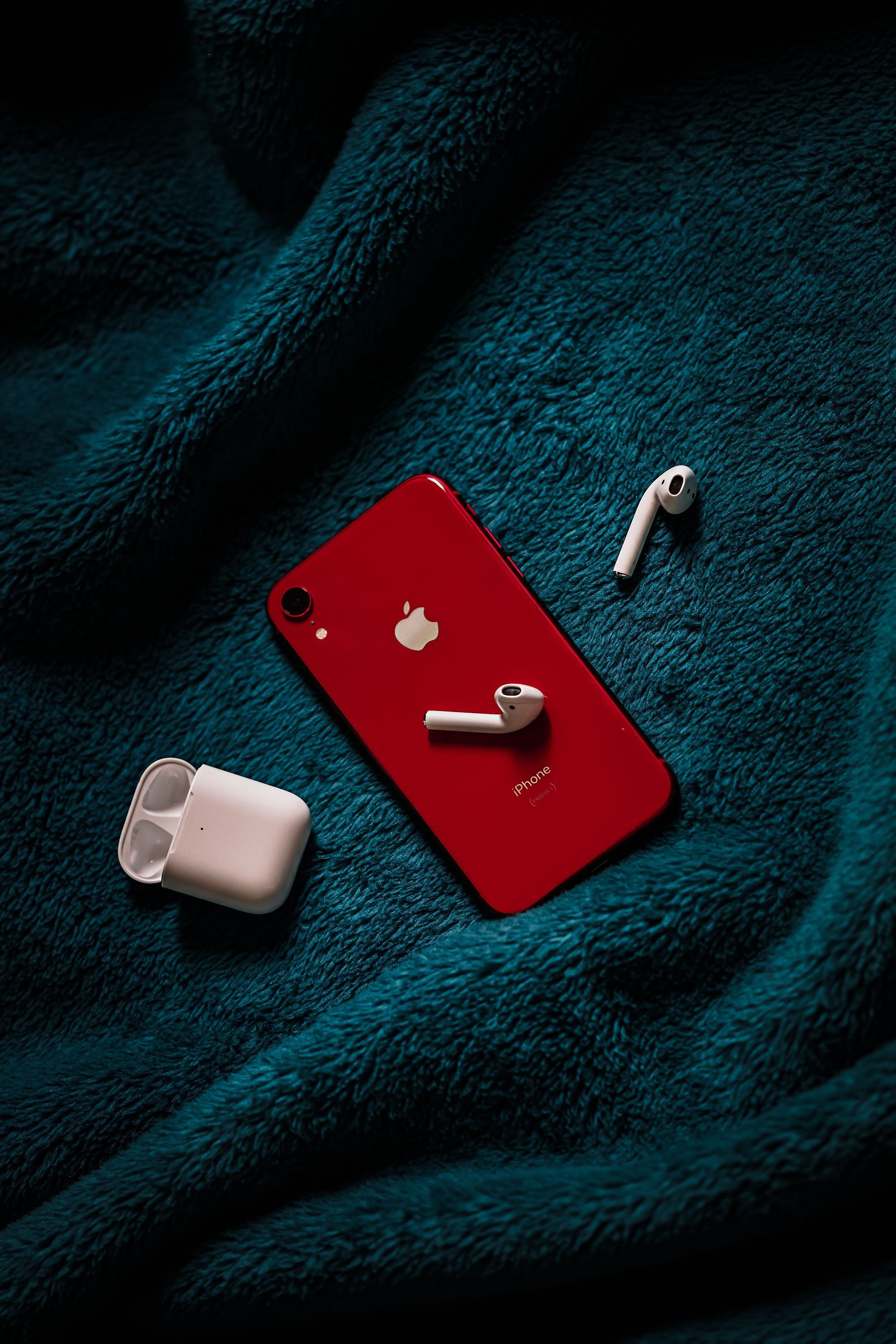 The iPhone XR is one of the best eSIM phones for travel due to its fast performance, excellent camera quality, and long battery life. It features a bright 6.1-inch LCD screen, offers around 11.5 hours of battery life, and a fast A12 Bionic processor.
Super-fast performance
Excellent battery life
Affordable starting price
Interested owners may enjoy the low starting price of around $749. Although it features a durable glass front, you may need to purchase a case to protect the weak outer shell.
9. iPhone XS or XS Max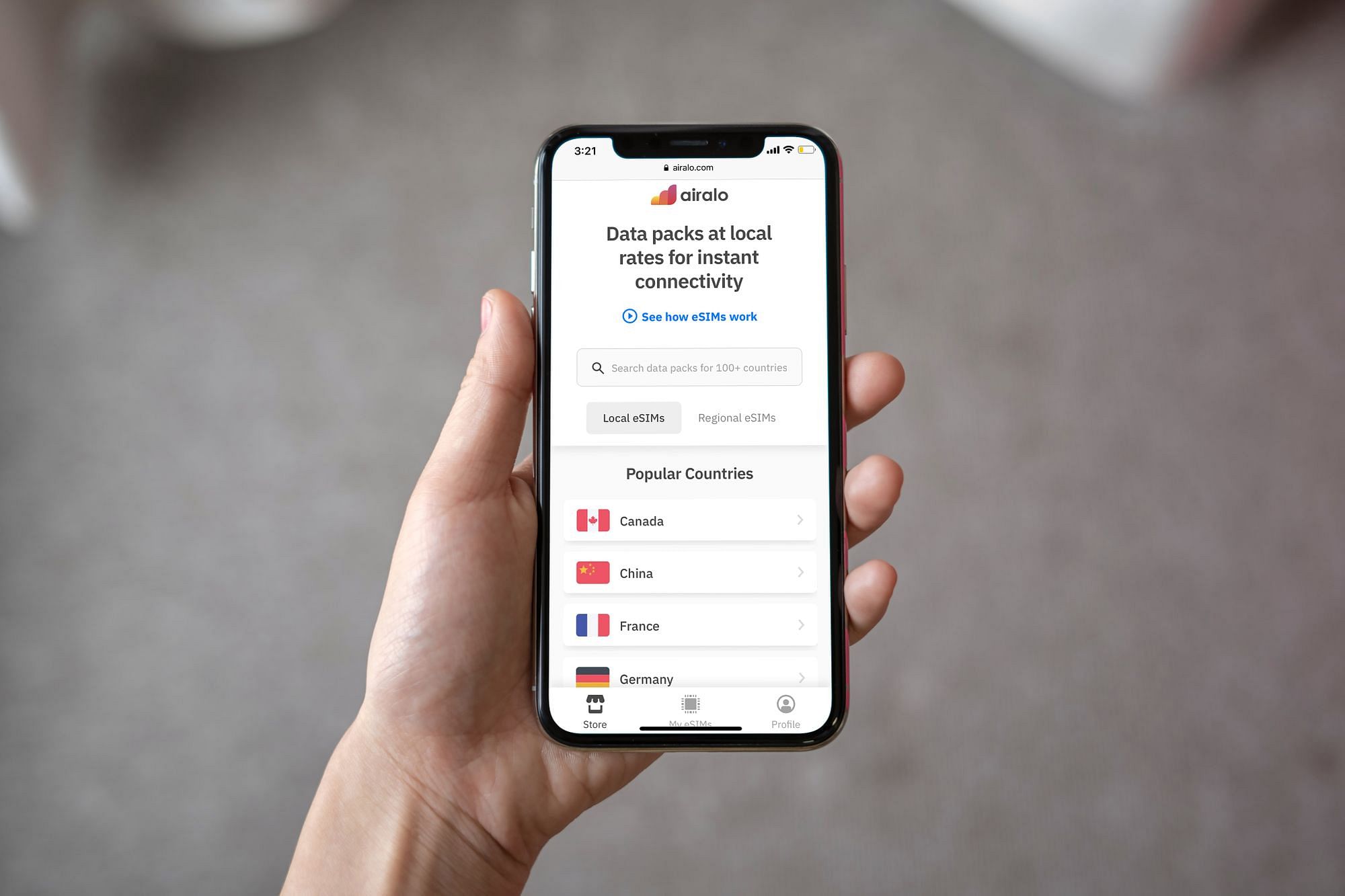 Noted for its remarkable camera quality and speedy processor, the iPhone XS line is among the best eSIM phones for travel. It features a superior depth-sensing and Face ID function within the camera programming, making it great for snapping pictures of beautiful scenery.
Vibrant, high-resolution OLED display
2x telephoto rear camera
Fast cellular connectivity on LTE, with improved Wi-Fi antennas
It comes in at around $999 for the lowest 64GB XS model. Hikers may love this phone for its exceptionally durable stainless steel body and rear glass construction, preventing severe damage if dropped on trails.
10. Google Pixel 4 or 4XL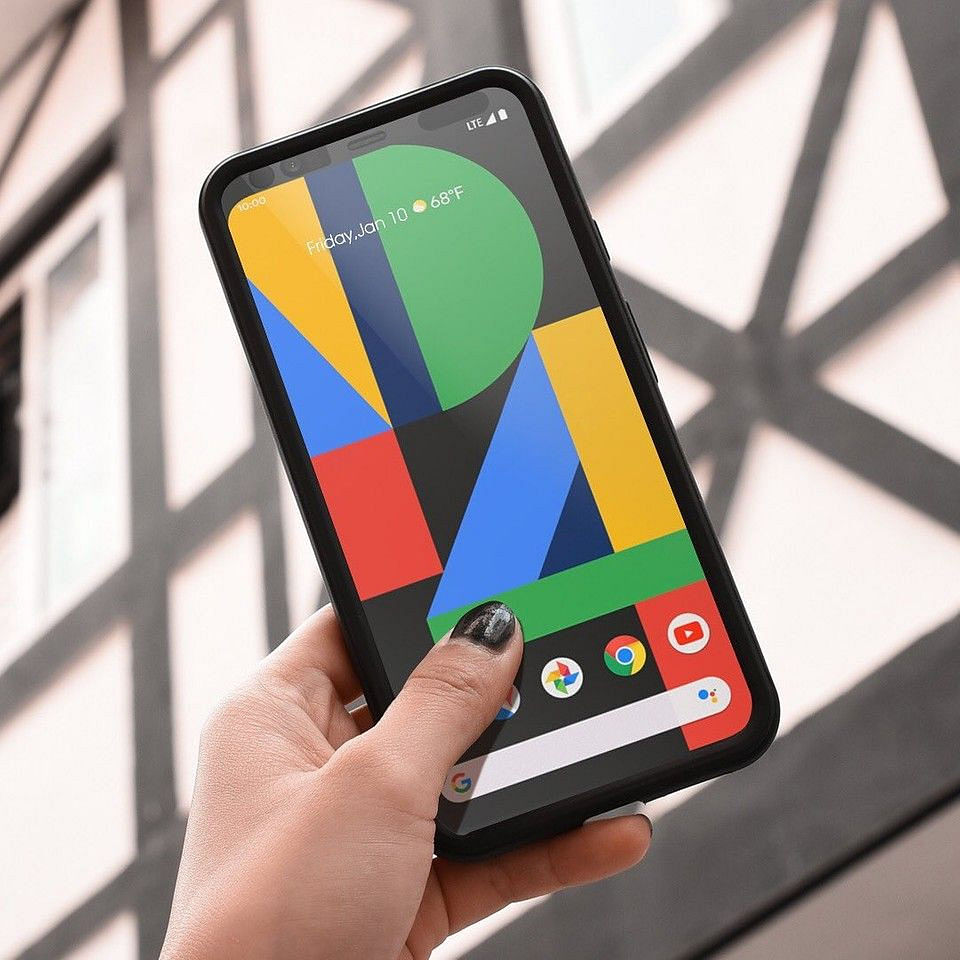 Image source: @Suritchofficial via Instagram
The Google Pixel 4 line is notorious for its industry-leading cameras, exceptionally smooth display, intelligent AI software, and face-recognition unlock system. It features a 5.7-inch OLED 90Hz display with a sleek, minimalist design for the base four models.
8-core 84GHz processor
12.2MP primary camera with HDR viewfinder
Face unlock, radar-based motion sensor
The Pixel 4 supports both nano-SIM and e-SIM. Although it doesn't have an exceptional battery life, photographers and travelers of all types will love the Pixel 4 due to its superior camera features.
11. Google Pixel 3A or 3A XL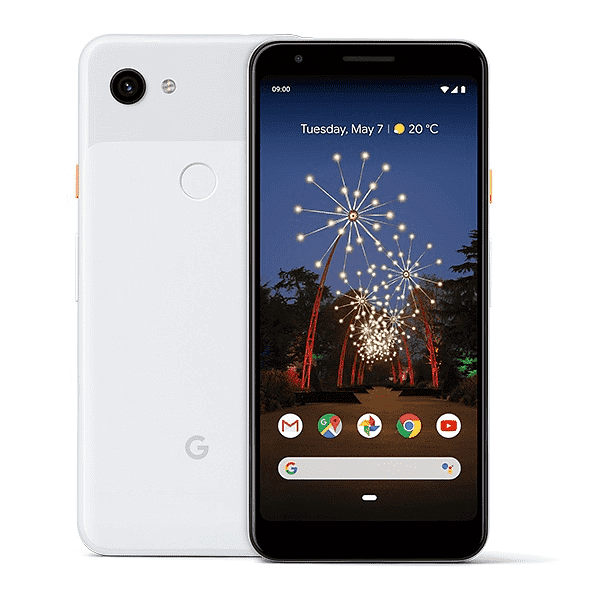 The Google Pixel 3A is a highly affordable travel phone with a high-quality camera that shoots excellent pictures in low light. It features a 3.5mm headphone jack in a rounded and lightweight design.
Features a headphone jack
Great camera quality
Reasonably priced
A significant hike downward in price from the current Google Pixel 4, the Pixel 3A starts at just $399, making it one of the most cost-effective phones. Although it isn't water-resistant, tourists will love Google Pixel 3A for its high battery life and quality camera images.
12. Samsung Galaxy Fold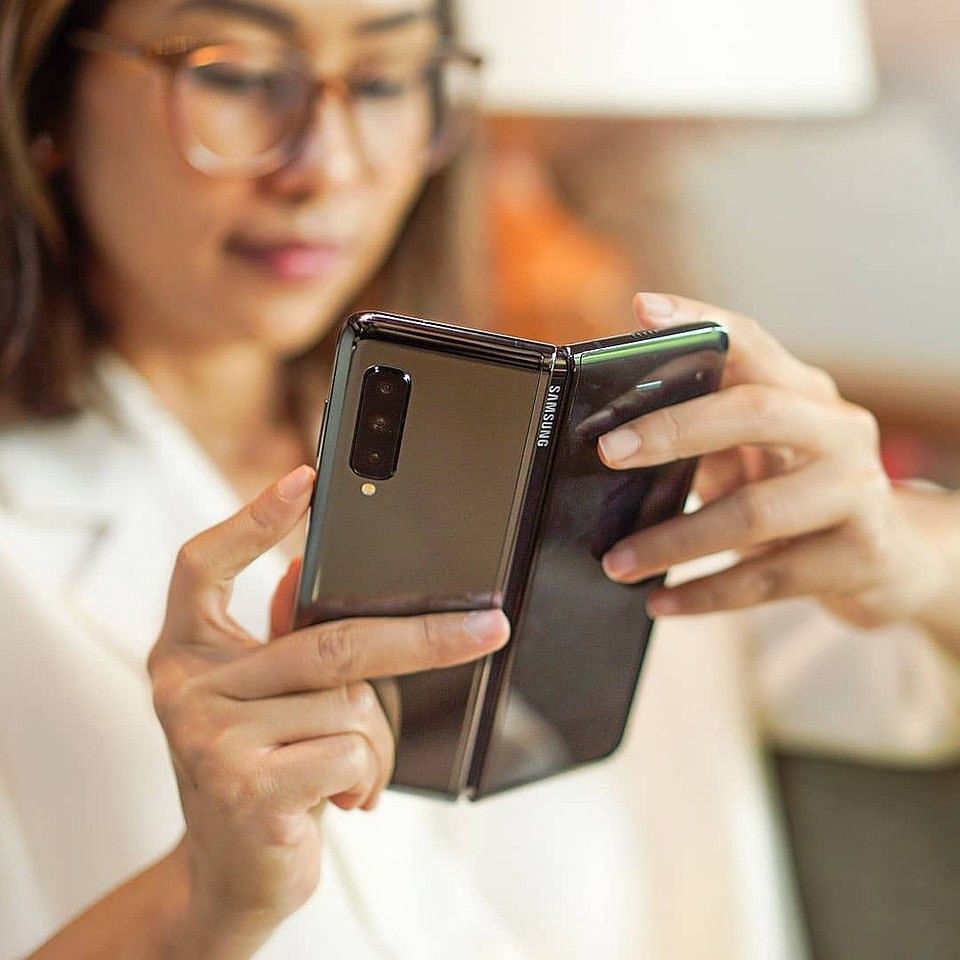 Image source: @Samsung_id via Instagram
The Samsung Galaxy Fold is an excellent smartphone for reading or watching videos because it performs speedily and offers various multitasking features. A few of the main selling points include a massive 7.3-inch screen, a metal-reinforced polymer display, and an innovative foldup design.
Conveniently folds up to protect the main screen
The massive 7.3-inch AMOLED screen
A powerful Qualcomm Snapdragon 855 processor
Although it comes in at a whopping $1,980 starting price, the Samsung Galaxy Fold is a robust multitasking eSIM smartphone. Travelers who love to read or manage tasks will enjoy bringing the Samsung Galaxy Fold along on all their adventures.
13. Motorola Razr 2019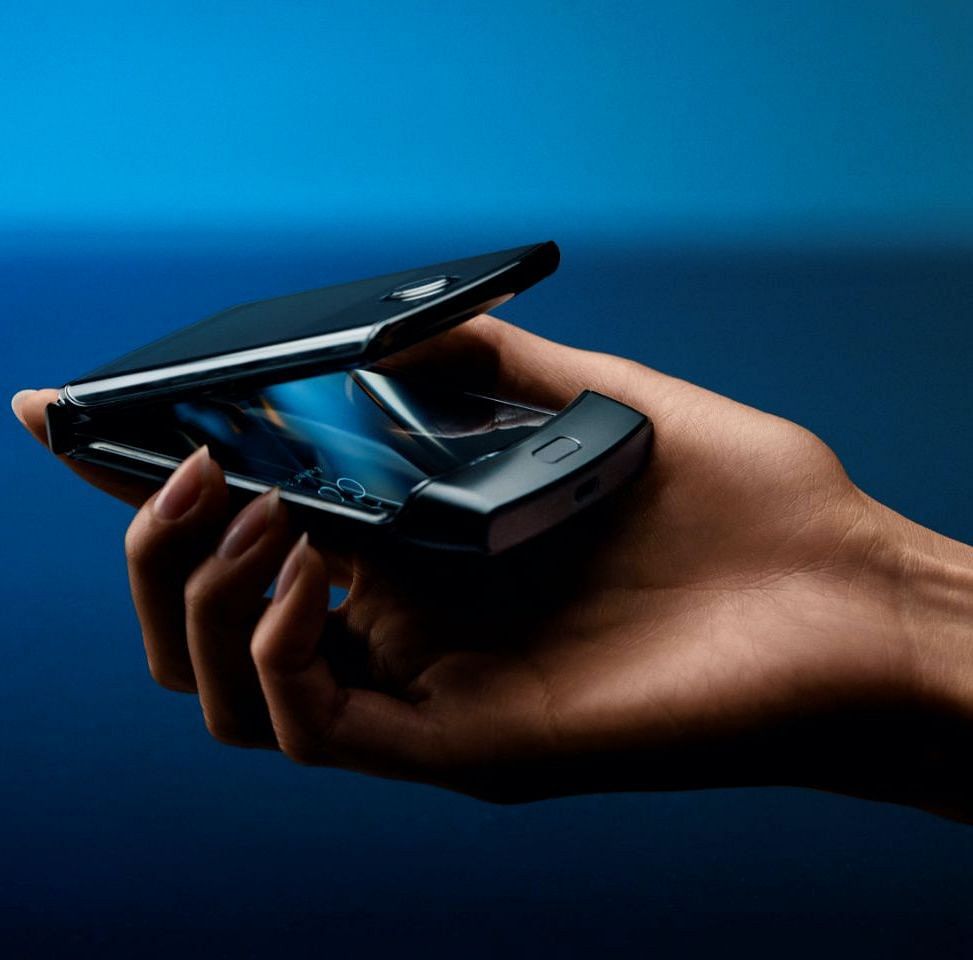 Image source: Motorola via website
The Motorola Razr 2019 makes a powerful comeback from its older design concept with a more protective folding design, smaller profile, and a full front screen for excellent selfies. It features a Snapdragon 710 chipset processor, 2,510mAh capacity battery, and a 21:9 ratio pOLED HD screen.
Unique folding design
710 Snapdragon processor
21:9 ratio HD screen
Although it doesn't use the latest Snapdragon processor, the Motorola Razr 2019 offers great video-processing power and durability. Whether you're driving down the road watching videos or scrolling through your favorite book, adventurers will love this eSIM-compatible phone.
14. Nuu Mobile X5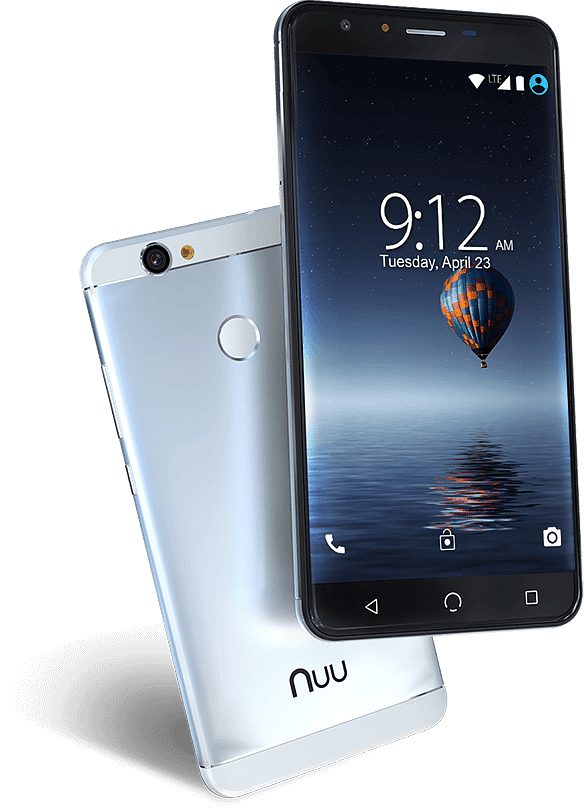 Image source: Nuu Mobile via website
The Nuu Mobile X5 is one of the lowest-priced eSIM phones on this list. It offers a full high-definition screen for crystal-clear viewing and a highly durable curved glass screen. It features a 2,950 mAh battery capacity, fast-charge technology, and can last for ten days on standby.
Extremely durable Asahi 2.5D scratch-resistant screen
All-metal body for increased durability
Dual-SIM compatible with fingerprint ID
Love all the features from more expensive smartphones, but want them at a much lower price? The Nuu Mobile X5 starts at just $169.99 and offers superior durability. Whether you like to rock climb or enjoy cruising down a remote bike trail, you'll love this robust eSIM phone for each adventure.
15. myPhone Hammer Blade 3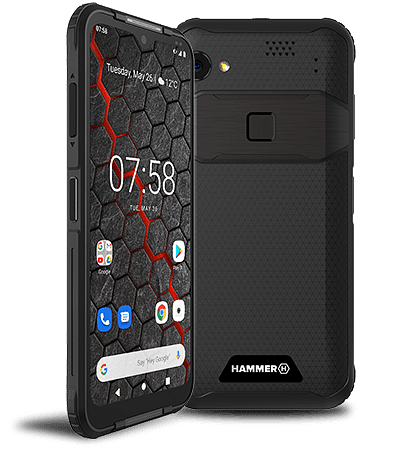 Image source: MyPhone via website
This phone is another option for those who prefer a super active holiday. Enjoy its impressive performance, whatever the conditions are. Hammer Blade 3 is not affected by shocks, water, and dust. It features a compact and robust design combined with Gorilla Glass 3 to protect a 6.2″ screen - this phone is for heavy-duty.
48 Mpx Camera
Powerful 5000 mAh battery with Express Charging function
eSIM capability that gives you the freedom to choose and switch between networks
Hammer Blade 3 is one of the most technologically advanced brand models.
16. myPhone Hammer Explorer Pro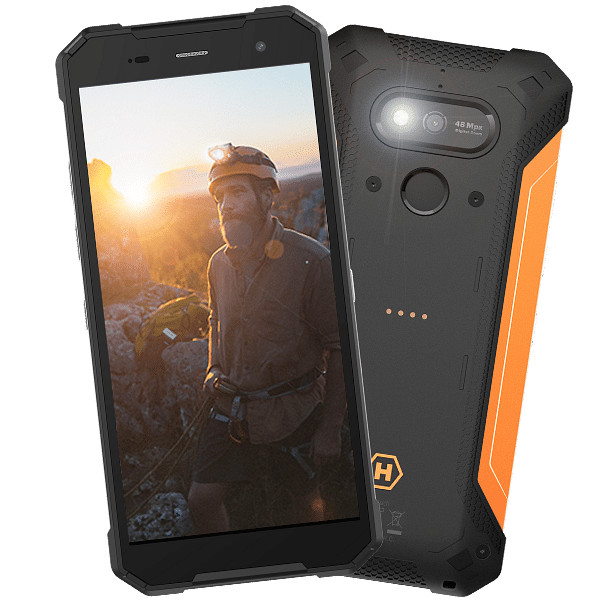 Image source: MyPhone via website
Hammer Explorer PRO is a 5.7-inch smartphone with an eSIM. It's even more durable than Hammer Blade 3. This phone's solid exterior conceals an 8-core processor, 6GB RAM, and 128GB multimedia storage, giving plenty of space to capture your travels. Enjoy the enhanced graphics and energy efficiency that comes with it.
Air quality sensor
An efficient battery with express charging provides power for up to 2 days
FullHD+ screen
With its reinforced housing, water, and dust resistance at the highest IP69 protection and military certification, this phone is ready to take on any adventure. Perfect for mountain climbers, avid skiers, and risk-takers.
How the best eSIM phones in the world offer unlimited connectivity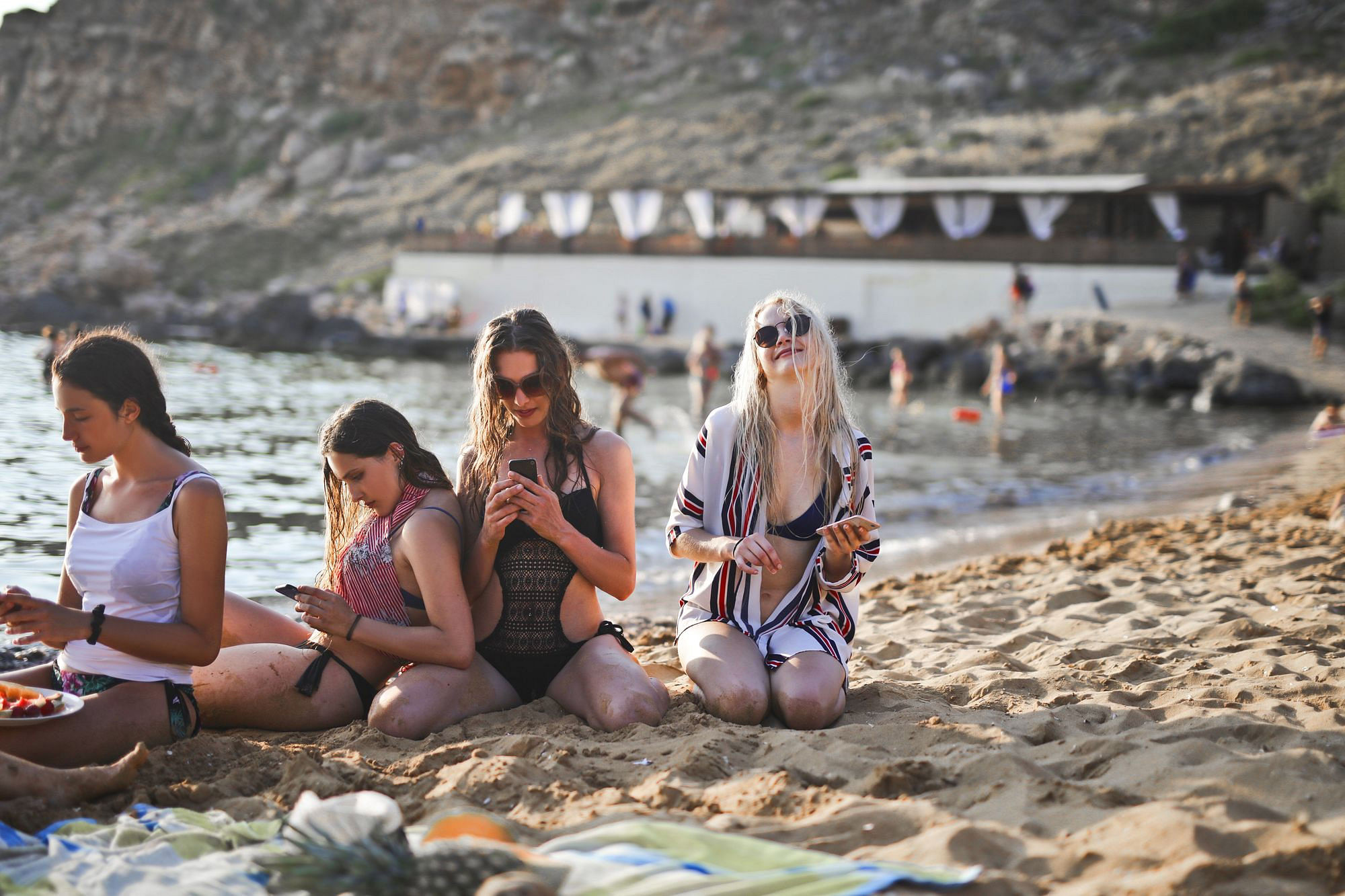 What if you could take the perfect phone on every voyage without losing signal?
I'm sure a vast majority of international travelers want a phone that not only lasts but handles all the tasks they throw at it each day. It can undoubtedly get rough out there. You're avoiding one of two things, either breaking your phone or data overcharge fees. So, how can these eSIM phones benefit you on your adventures?
● Instant task performance: The faster the processor, the less data you use to find a signal. These phones are built to perform tasks quickly, and they won't slow you down.
● Long-lasting battery life: Not every location has available power outlets, and that's why you need a phone with a battery that lasts you from dawn until dusk.
● Top-quality picture taking: What is a vacation or trip across the world if you can't capture the moment? These eSIM phones feature quality cameras that won't distort your experience.
● Variety of valuable features: Whether you're resting after a long hike or need entertainment on the road, these phones offer various features.
● Connect anywhere in the world: An eSIM-enabled phone should give you effortless connectivity in any location in the world – and that's why you need the best technology to power it.
Once you activate eSIM on any of these devices, you'll stay connected no matter how far you choose to go.
Go beyond the limits of wireless connectivity with your eSIM phones
Did this eSIM phone list spark up an idea or interest for your next trip?
There's nothing worse than exiting your plane and venturing out into an unfamiliar country without any way of reaching out for help. How are you supposed to search for the next place you need to go or update your Instagram if your phone refuses to hold a signal?
If you're going to be left at the mercy of your phone's connection, you need to make sure you're using one of the best eSIM phones available. Otherwise, an inefficient phone can quickly eat up your data and leave you stranded.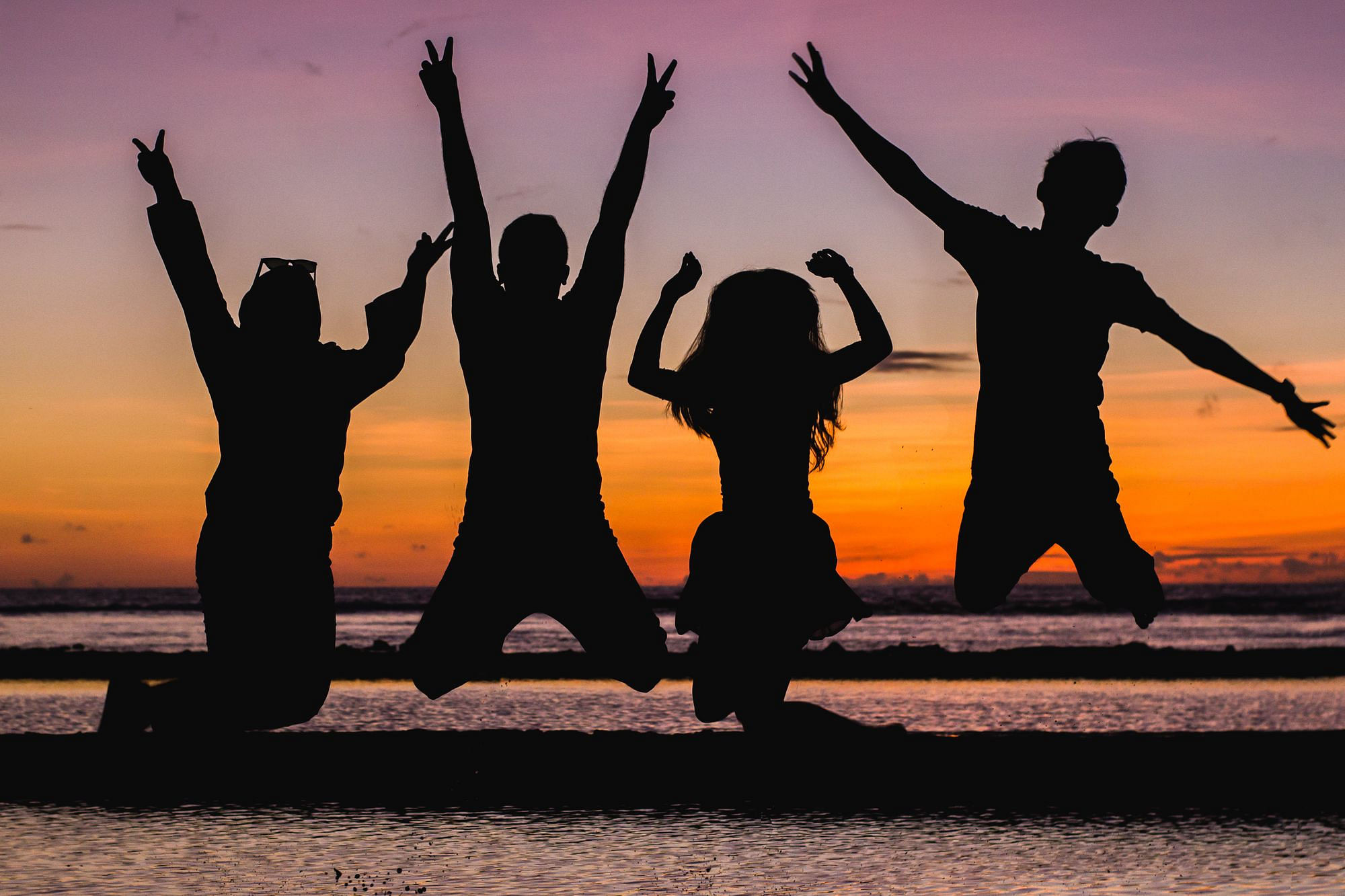 Airalo understands that your phone is your lifeline when you're halfway across the world. Purchase a phone that keeps up with your eSIM data plan and avoids dropping expensive data overcharges. Contact Airalo today to learn which of these phones we cover and how you can get started with flexible eSIM data plans.