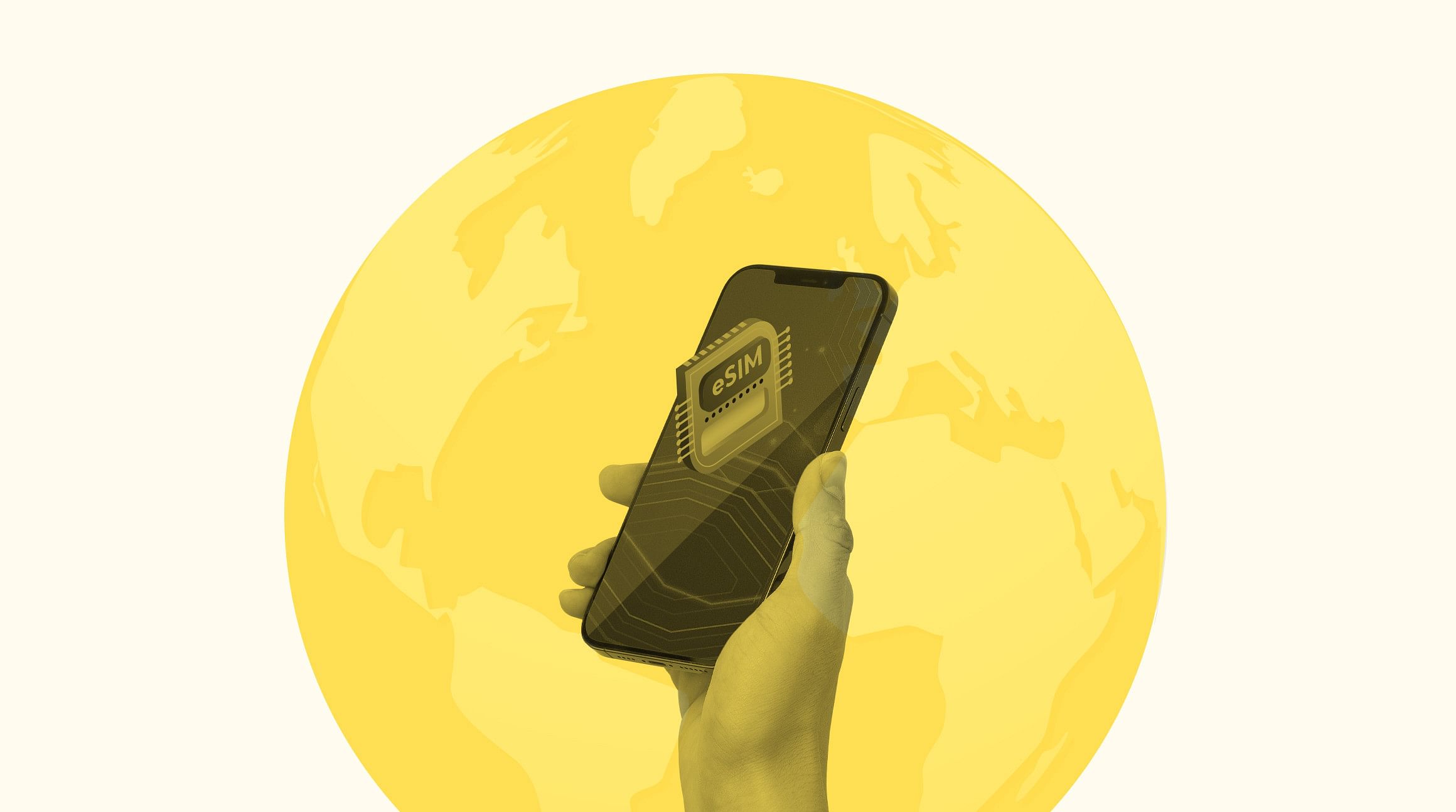 For much of the northern hemisphere, summer is upon us! This means that the travel season is peaking. As the travel season ramps up, staying connected wherever you go is essential. One of the most accessible and affordable ways to stay connected is with an eSIM from Airalo.
Today, we're going to discuss what an eSIM is, what an eSIM can be used for, and how best to use an eSIM on your next holiday adventure.
Related: Looking for fun family activities in Singapore? Our friends at Helping.com wrote a great list of 5 Holiday Activities For Kids This June, From Learning To Having Fun.
Before we go through our list, let's start with the basics:
What's an eSIM?
'eSIM' stands for an 'embedded subscriber identity module.' Unlike a traditional physical SIM card, your eSIM is soldered into your device. This means that from just one device, you'll be able to download prepaid eSIM data plans.
At Airalo, we offer prepaid eSIM data plans for 190+ countries and regions, making the eSIM experience practically universal.
Benefits of eSIM travel
Next time you travel abroad, imagine having everything you need on just your phone for a fraction of the price! Here's a breakdown of some of the critical eSIM benefits:
Download data plans with instant delivery to your device

Avoid roaming fees with prepaid plans

Use a regional or international eSIM to stay connected to multiple countries around the world without needing a new plan

Get access to Airalo's support team! The Airalo support team is working around the clock to help you stay connected and troubleshoot any problems you might run into
eSIM compatibility
Do note that to be able to download Airalo's eSIM plans, you will need a phone or device that is network unlocked, and eSIM-capable.
Don't hesitate to get in touch with your provider if you're unsure whether or not your phone is locked or unlocked.

Please consult our list here to see if your device is eSIM capable. (You can also look for the IMEI within your device's settings for "virtual SIM card' or ' embedded SIM card').
Holiday activities made more accessible with an eSIM
Now that you know a bit more about eSIMs, here are our five favorite holiday activities made that much easier when you use your eSIM:
1. Hiking and exploring the countryside
It's almost effortless to get lost in a new country. That's why it's critical to stay connected wherever you go! Maybe you're visiting a beautiful forest, mountainside, ocean, or any other remote location, but with an eSIM, you'll have data anywhere you go!
So next time you're out sightseeing:
Use your Whatsapp number to contact friends and family

find out local weather conditions

Find out exactly where you are on the map in real-time

Keep in contact with fellow travelers in real-time
It's important to remember that your eSIM not only allows you to contact friends and family, but it will keep you safe when you're further away from regular tourist locations. So feel comfortable hiking, exploring, and swimming on your trip when you keep connected with an eSIM.
2. Posting to social media
For all you heavy users of your phone, having an eSIM is ideal for capturing your holiday online, streaming, and uploading it the moment it happens! Whether it's a live update, photo, video, or tweet, your eSIM plan will cover it all.
This way, you can:
Instantly upload the fantastic sights you see online

Communicate and interact with your followers in real-time

Find out what your fellow travelers are up to, connect, and meet them
Pro tip: You can top up your plan for most eSIMs within the Airalo app. So if you're ever running low on data, you can load up more at a moment's notice. If your plan can't be topped up, you'll have to download another data package from the Airalo app or website.
3. Finding locations, maps, and reviews
Do you know what's annoying about relying on public wifi? You can't look up a restaurant on the fly! If you're out and about on the street, it's almost impossible to find out what places are worth exploring and what locations are worth avoiding. Having a data pack with instant access to maps, sites, and reviews will make your trip that much easier by:
Helping curate a fantastic trip

Finding the distance between cafes, restaurants, resorts, and other tourist locations

Reading reviews and guides wherever you are
You could leave it to chance, but why risk it? Better to know you'll have a 5-star experience than gamble on it.
4. Booking flights, hotels, and rides
One of the most stressful parts of any trip is the departure and arrival phase. Flights can be delayed or changed, and traffic can throw any plan aside. It's essential to be updated in real-time to know precisely what gate you're going to.
A digital data plan will help you:
Book and rebook flights quickly

Check-in and out of your hotel

Get around town with ridesharing and taxi services
A fast and reliable data plan will simplify your vacation planning and leisure time. So avoid the unnecessary stress, and travel with a data plan on your eSIM.
Pro Tip: You can download and install your plan before leaving the country. For most plans, your plan will activate once you arrive in your destination country (find out more).
5. Living life as a digital nomad
Maybe you're extending your holiday? Perhaps you want to live a hybrid or fully remote work lifestyle. You can, as a digital nomad!
Nowadays, it's easier now to download a data pack, tether the data to your laptop, and set up shop wherever you like. Maybe you want to work by the seaside, in a remote cafe or picturesque town - the choice is yours.
With an eSIM, you'll have the flexibility to:
Take video calls wherever you like

Answer emails

send files and other project-related documents
Flexible data plans give you the freedom to see new and wondrous sights while still being contactable. Life as a digital nomad is new and exciting, and if you can find a job or work style that suits it, you can freely explore the world!