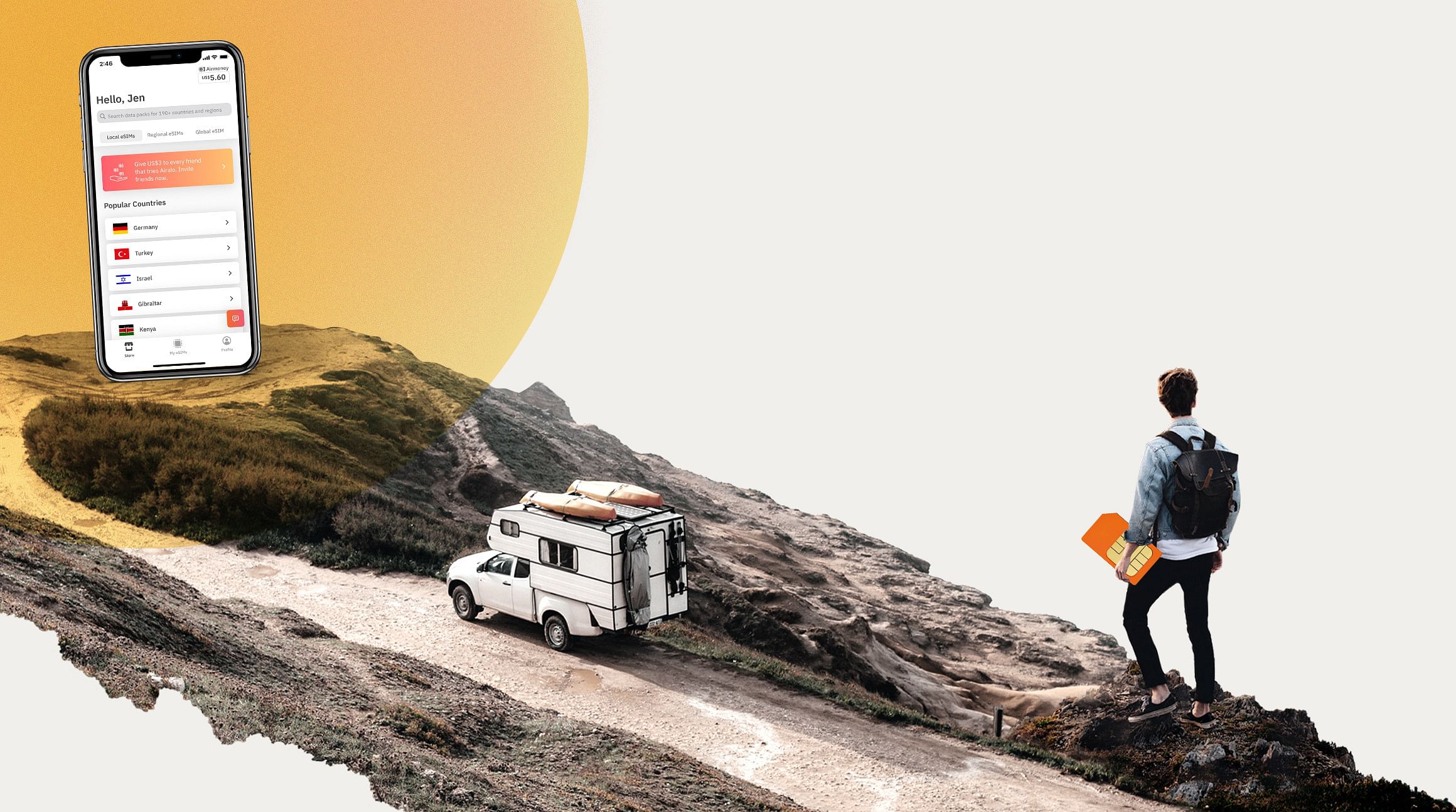 Have you ever heard of roaming plan options? Chances are, you've heard some pretty nasty things about them. Stories about ridiculous prices for international calling, questionable data coverage, and unclear instructions from service providers are just the tip of the iceberg.
For whatever reason, we as consumers put up with these expensive roaming plans - for no good reason too. Roaming rates can typically range from $10-15 a day just for essential services. That's expensive!
Luckily, there's a simple solution to this - prepaid esim plans. A prepaid esim is a digital data pack you can download directly to your phone. Instead of being charged a daily rate, Airalo flips this by giving you access to 190+ prepaid esim plans worldwide. When you buy a GB, you're only charged for the GB. Pretty straightforward!
When you download an eSIM from Airalo, you can avoid all of the problems associated with roaming plans. Today, we will discuss 5 of the main benefits of using a prepaid esim over a roaming plan.
Related: Which devices support an eSIM?
1) You know what you're paying for
You know precisely what you're paying for when you download an eSIM from the Airalo app to your phone. Every Airalo plan tells you about:
How much data you can buy

The validity period of your pack (e.g., one week, two weeks, one month, etc.)

The total cost (no hidden fees)

The networks and countries you'll have access to

The plan type (if it's data only or has a calling card)

Your activation policy (if the policy activates before or when it connects to the network)

If your plan can be topped up
With a roaming plan, the opposite is true. Since roaming is built around a pay-as-you-go model, many things are out of your control:
The total cost of data (hidden fees and rates)

Connecting to an outside network (premiums can occur when trying to auto-switch to the best network)

The quality of the coverage

If you're outside your roaming area
Many roaming options won't tell you where you can connect and what services are covered. You'll also have to wait to hear back from the roaming provider for support, which can make the whole process feel time-consuming (as well as wallet-consuming).
2) You won't go over your plan
When you use a prepaid eSIM plan, there is a clear start and finish. Say you're traveling to the United States, and use one of our best-prepaid eSIM plans (1GB plan for seven days), you'll get exactly what you pay for. For example:
The eSIM plan will only cost you what it says (nothing extra)

The eSIM plan will be active until either 1) you use up your 1GB, or 2) your plan is no longer active after seven days

You can either top up your eSIM plan or download a new one
With a roaming plan, however, the story is very different:
You can go over your plan and not know until the bill comes

Some roaming plans will stop you from going over, but only after a certain point
3) You can change plans easily
Want to change plans with an Airalo eSIM? Simple, download a new one. If your phone supports Dual-SIM-Dual-Standby, you can even have more than one eSIM profile downloaded at once.
That means it's as simple as going over to your settings and selecting which plan you need. We also offer regional and global packs, so you're covered in multiple countries at once.
Instead of complicated roaming plans, we've made eSIM access easy!
4) You can download it to your phone
One of the most significant advantages of an eSIM-compatible device is that you can download data packs to your phone without opening your SIM tray. That means:
No more waiting to get a SIM card from your home provider

No more having to find SIM vendors while traveling

No more losing SIM cards or damaging while traveling
Wherever your phone goes, your data goes with you!
5) eSIM plans are more affordable than roaming plans
As we mentioned before, roaming plans can be costly. Anything with the promise of unlimited plans, unlimited calling, text, and other services comes with a heavy price.
If you're looking for an easy, cost-effective way to connect, there's no need to create unnecessary headaches; travel with an eSIM!
Do you need a phone number while traveling?
While most countries don't support phone numbers with an Airalo data pack, the tradeoff is pretty minimal.
Data functions allow you to do all the same things from eSIM, including:
Make calls over messenger/video-based apps

Send texts over messenger apps

Verify information over email
Consider trying your first eSIM today!