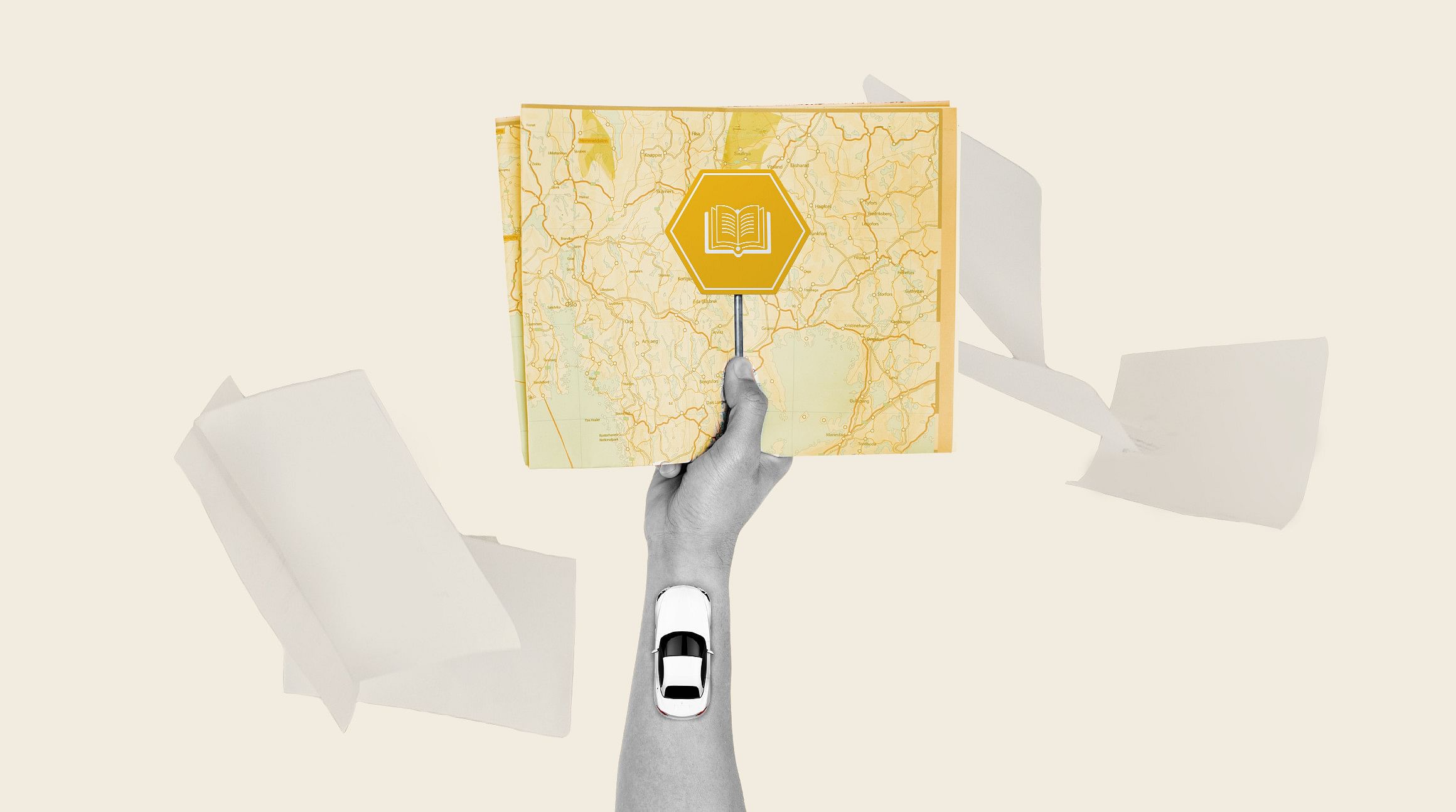 Photo by Sarah Brown on Unsplash
There are several reasons that you might need temporary car insurance for travelling. Perhaps you've hired a camper van for your weekend break? Or perhaps you're planning an amazing cross country road trip?
Whatever the case may be, there are often times when we need temporary car insurance to get by.
But if you've never borrowed a vehicle before or you've never needed insurance for just a short period of time, it can be confusing to know where to start.
That's where this guide comes in.
Below, we're going to take a look at how temporary insurance works, when you might need it and how to choose the right policy. Read on to find out more.
When will I need temporary car insurance?
We've already covered a few scenarios in which you might need temporary car insurance, but we're going to look at a few more in detail in this first section.
When your car is a little impractical for a weekend break
If you have a large vehicle or one that is expensive to run, it might not always be practical for getting away. Whether you're going away for a wedding, anniversary, or just because, you might need to find yourself a little run around to get your from A to B. In which case, you'll need some temporary insurance.
When you don't need a car all the time
If you don't have your own car, but you would rather drive than use public transport when traveling, hiring or borrowing a car can be a real help. For example, if you're a young university student who doesn't need a car all the time unless traveling to see family and friends.
If you need to travel whilst your car is being repaired
If you've booked a trip and suddenly had to put your own car in the garage, all is not lost! You can hire a car or ask a friend to use theirs and then get some temporary insurance so you can get back on the road and make sure your trip still happens.
When you're going to pick up a new car
If you've bought a car online, it might be a little further than your local area, so you might need to travel (with another driver, of course) to go and pick it up. And hey, you might even wish to make a little trip out of it and get away for a few days.
If you're using a vehicle to stay in on your holiday
If you're planning a road trip, you might have borrowed or even hired a camper van to stay in. In this scenario, you need to make sure that you have temporary insurance, particularly if it's a hire. But in most cases, the provider can help you to sort this out.
How does temporary insurance work?
Nowadays, it's possible to get temporary car insurance in just a matter of minutes and to find a flexible policy that suits your individual needs. Most policies will last anywhere between one to 30 days based on what you need, but this will depend on the provider you insure the vehicle with, some may offer more or less.
These policies will still give you the same level of cover as a standard car insurance policy even though they are temporary, just for a shorter period of time. It's also worth noting that a temporary car insurance policy is separate from your usual annual policy. This means in most cases it won't affect your no-claims bonus if you have to make a claim.
 
Can anyone get temporary car insurance?
For the most part, anyone can get temporary car insurance as long as they meet the criteria set out by the provider. This will differ from company to company but typically, the key criteria you have to meet will include:
•       You must be of driving age and hold a full, valid driving license
•       You can't have too many claims or penalty points against your license
•       You must have a registered address
•       You cannot have any unspent criminal convictions
•       You have never been refused a car insurance policy in the past
The car must also meet certain requirements for you to get insured on it. Again, these will vary but in lots of cases it cannot be an extremely modified car, it cannot be over a certain value, it cannot be an HGV and it cannot be a seized vehicle.
What if I'm planning on traveling abroad?
If you're planning on traveling abroad, for example, going from the UK to Europe, you'll be pleased to know it is still possible to get temporary cover. However, you need to look for an insurance provider who offers European or foreign travel as part of the car insurance policy. It is also a good idea to make sure that whoever you have borrowed or hired the car from is aware that you're planning on going overseas to ensure they're happy for you to do this.
How do I set up a temporary policy?
Providing you meet the criteria outlined above, there are a number of different ways you can set up your temporary policy. Firstly, a quick internet search will throw up lots of relevant providers. You can then choose to either call the provider up or apply online, depending on if you're in a hurry.
Alternatively, with more people now requiring temporary cover and quickly, you could sign up for apps like Cuvva or Dayinsure. These allow you to get insured in just a few minutes for your chosen length of time (but usually no more than 30 days).
How can I choose the right provider?
In this final section, we're going to look at how you can ensure you choose the right provider. In order to get the most from your cover, you could:
•       Speak to your regular provider to see if they also offer temporary insurance
•       Input your criteria and check out comparison sites to help you find the right provider
•       Look out for deals being advertised online
•       Use Google searches to help you find providers that meet your criteria
•       Speak to friends and family that have used temporary insurance providers before
By doing this, you can set yourself up to find the best and most budget-friendly car insurance that meets all your needs.