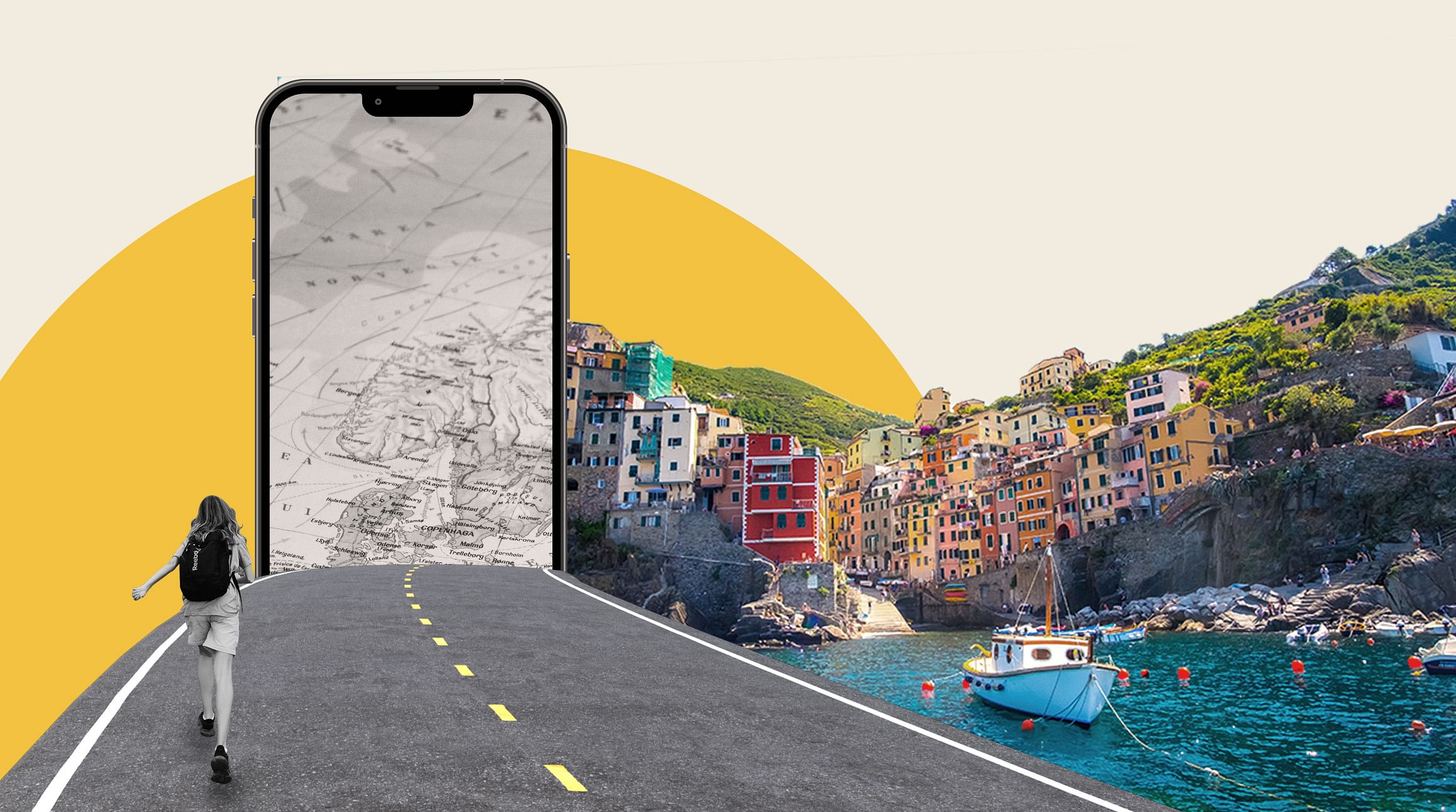 In today's article, we're going to discuss the benefits of having multiple eSIMs on your phone simultaneously!
We'll go over what an eSIM is, the difference between eSIMs and physical SIMs, dual SIM technology, and traveling to multiple countries with an eSIM.
First things first:
What's an eSIM?
In short, an eSIM stands for an 'embedded' SIM card. However, unlike a traditional physical SIM card, an eSIM is built into your device. You can download data packages directly to your phone instead of swapping cards. That's pretty convenient!
This also means:
No more finding SIM vendors while traveling

No more expensive daily roaming fees from your home provider

Install data packs directly to your phone, wherever you have a wifi connection
A more straightforward, faster, and more cost-effective way to get data. Find out more about the plans we offer here.
eSIMs vs. Physical SIM Cards
So why use an eSIM over a regular SIM card? Well, you'll still be able to use your phone number from your primary line on the same device (roaming charges may apply).
With an eSIM, you'll only be able to use data (for most countries). This is ideal for trips to other countries, vacations, or work events. With an eSIM, you'll be able to quickly switch to a data plan for that area and be connected the second you land at the airport.
Keeping track of multiple physical SIM cards can be time-consuming and stressful.
You'll have to:
Label them

Store them

Switch them
With multiple eSIMs, all you'll need to do is switch the line on your device!
Dual SIM Technology
Thanks to Dual SIM Dual Standby (DSDS) technology, we're able to store multiple SIMs on our phones simultaneously. Depending on your phone, you could have one or numerous eSIM profiles saved to your phone simultaneously.
Unlike a physical SIM card, your eSIM does not restrict your SIM card slot. Since the chip is embedded, you only need to download the plans you need!
Imagine having a plan for Germany, Kenya, Canada, and Thailand saved to your phone. That's faster access to networks and data wherever you need it!
Traveling to Multiple Countries
At Airalo, we also offer regional-based and global data plans. You'll only need to download one plan if you're looking to travel to multiple countries (97 in our global plan) or Europe, Africa, Asia, and the Caribbean.
This makes sense for users traveling from country to country over a short period.
Our list of Multiple eSIM benefits
Now that we've gone over some of the critical benefits of having multiple eSIMs on your phone, here are some of our favorite reasons to have various eSIMs on your device:
eSIMs are easily downloadable and just as easy to delete from your device

eSIMs are affordable and prepaid, meaning you'll only be charged for the plan you buy

You could have multiple eSIMs on your phone, making switching even more accessible.

You could reduce the total number of eSIMs you need by using a regional or global data plan.

You won't have to manage multiple physical SIM cards

You'll be able to keep your home phone number while being able to switch lines for local data access