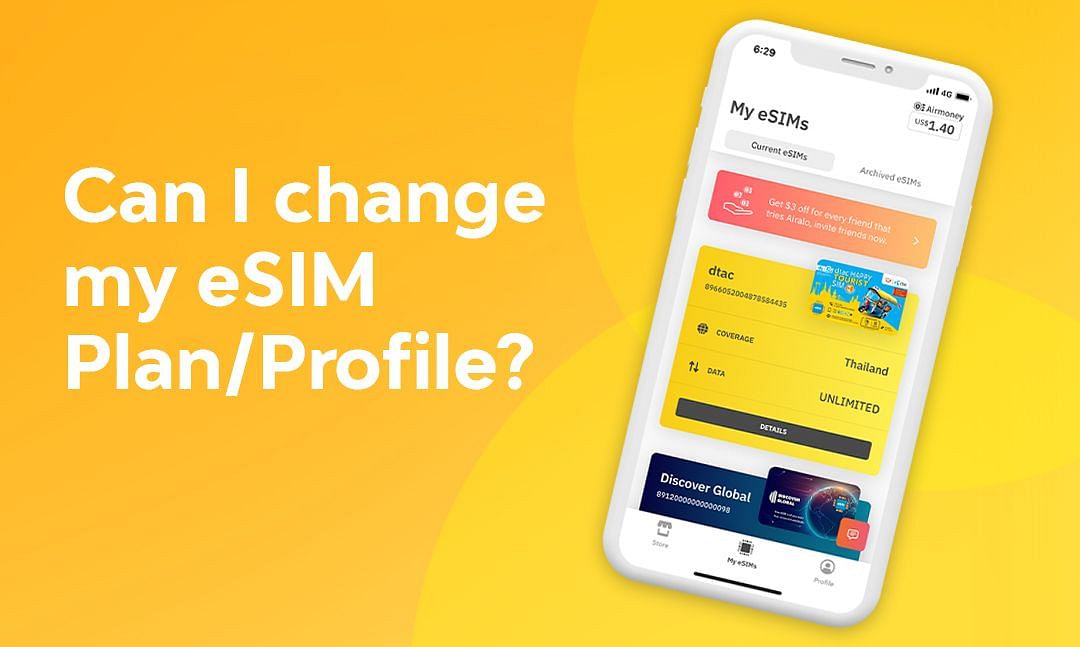 Yes, you can change your data plan to any other eSIM plan within the Airalo app. Unlike traditional locked SIM plans, Airalo eSIM plans can be downloaded, enabled, disabled, and deleted at your discretion.
At Airalo, we only recommend deleting your eSIM from your phone if 1) your eSIM cannot be topped up within the Airalo app, or 2) you have no intention of ever using that plan again.
There should be nothing stopping you from using or locking you into just one eSIM.  
What's an eSIM?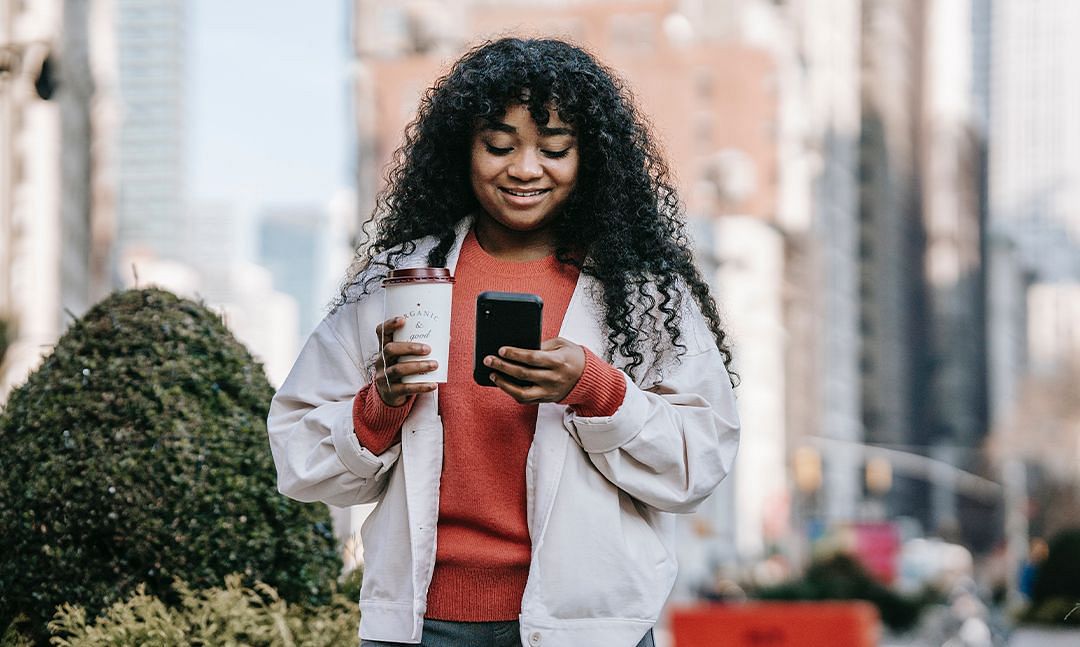 If you're new to eSIM, or just want a refresher, eSIM stands for an "embedded" SIM card. An embedded SIM card is a small chip that's directly soldered into your phone - think of it as a digital SIM card. Instead of having to swap chips for SIM connectivity, you can now download data plans to 190+ countries directly from the Airalo app.
This means no more wasted time looking for a SIM provider when you land in a new country, no more tracking and managing multiple cards while traveling, and no wasted plastic from used and discarded SIM cards.
All in all, eSIMs are a more efficient, time-saving, and cost-effective way to travel on the go.
eSIMs are the exact same as conventional SIM cards, allowing you to:
Use your mobile network for local data
Cellular service to call, contact and remain connected to other phones and devices
Screen, scan, store, search, activate, and download data to your device
Keep your number while still being able to switch your phone line
Never have to worry about being hit with roaming charges
Activate your eSIM plan with a QR Code instead of inserting a chip
Tap the Airalo app to switch your data plan to a local, continental, or international plan
Max usage by choosing subscriptions to shorter plans all the way to longer plans (based on need)
What's an unlocked phone?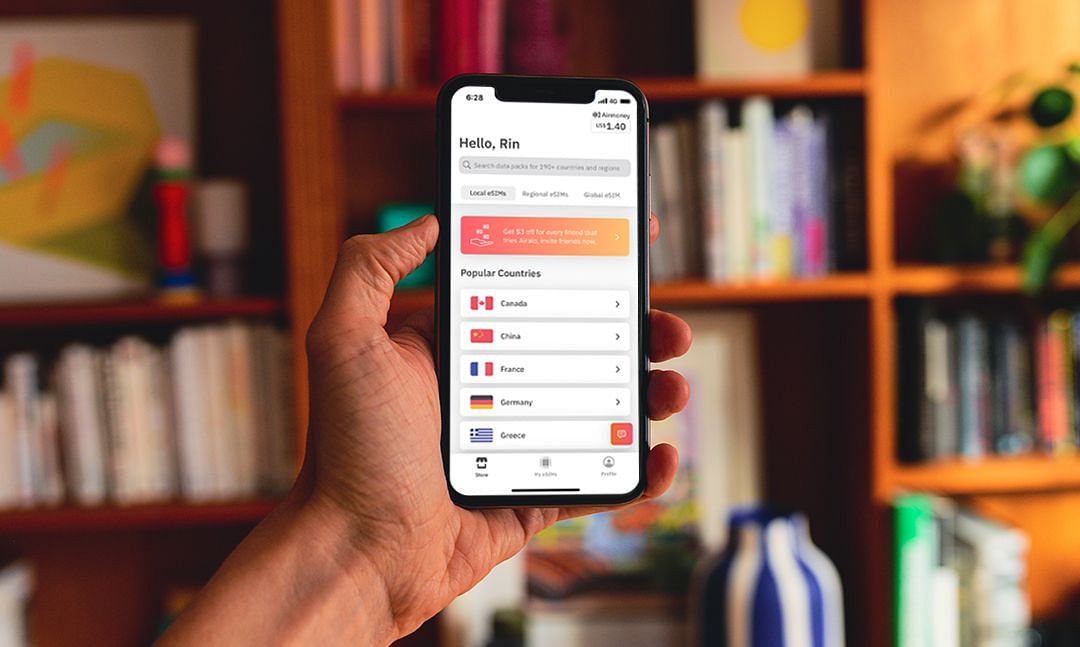 There are a couple of things you need to consider before downloading an eSIM to your phone. The first major requirement to using an eSIM is making sure your phone is network unlocked.
A locked phone is a phone that has a binding monthly contract for a set period of time. During that time, your data plan is locked to a singular provider who determines the cost for your data, minutes, text, and other phone rates in your plan.
Typically, locked phones are cheaper to initially purchase in exchange for you agreeing to pay for a set data plan from the provider. Depending on the terms of your agreement, the phone remains locked to a singular plan until either the term of the contract expires, or, the phone is bought outright through repayment or a lump sum.
If you're unsure about your phone being locked or unlocked, you check for your IMEI settings on your device. You'll quickly be able to learn if your device is locked or unlocked. If the IMEI cannot be located in your settings, type #06# and "call" for a comprehensive breakdown of your phone's network status.
Should all else fail, you can contact your provider directly to learn about your phone's network status.
Make sure your device is eSIM ready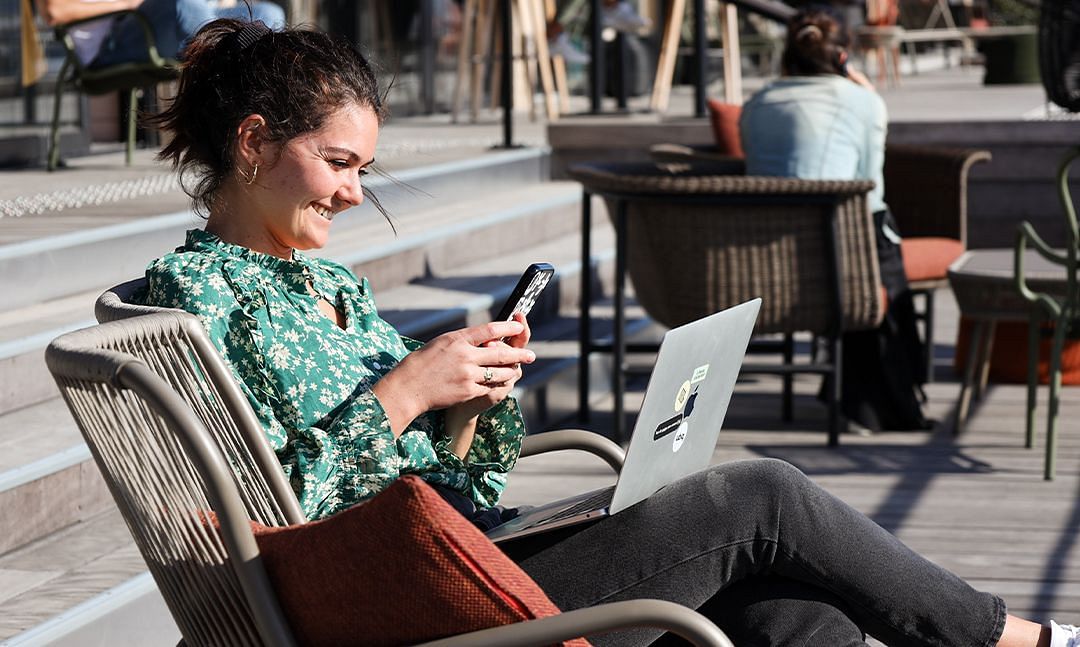 The second requirement for using an eSIM is making sure your phone has an embedded SIM card built into it, allowing your phone to download Airalo's data plans.
The reality is, eSIM is an emerging technology that is starting to become standard in newer and flagship models for phones. Writing this in October of 2021, phones that were manufactured in the past 2-3 years are mostly eSIM capable with that list expanding each day.
As there is no given rule for what devices are eSIM capable, here at Airalo we've made an up-to-date list that covers which Apple and Android devices have eSIM tech built-in.
Please consult our list here, and please keep in mind that this list is constantly being updated.
For that reason, if you don't see your device on this list, you can also consult your IMEI by checking your settings or dialing #06# from your phone for a comprehensive breakdown of your device's compatibility. The keyword "Digital SIM" in your IMEI will inform you if your device is eSIM capable or not.  
Given how new and exciting eSIM tech is, it also creates challenges for installation as each device uses a different OS or has different hardware requirements.
For basic troubleshooting, please consult our Help Center where we tackle the most common eSIM issues.
If for whatever reason, you're still experiencing any problems installing an eSIM to your device, you're always welcome to contact us at support@airalo.com.