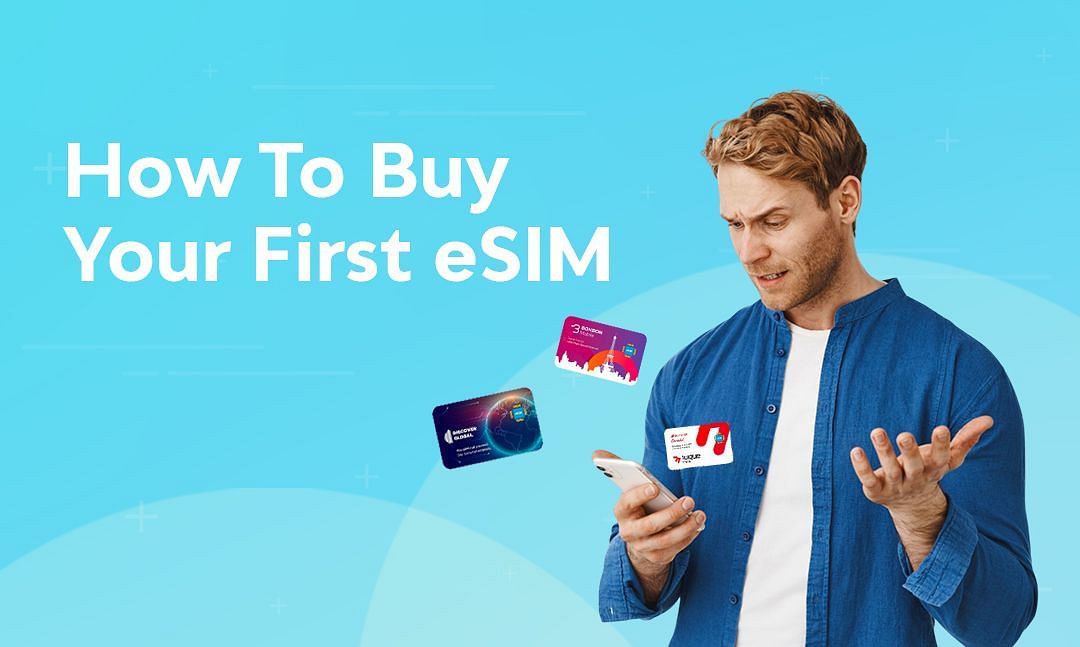 Welcome to the exciting world of eSIMs!
You might be completely new to this world - and that's ok!
If you are, let me ask you something:
Are you someone who likes to take their mobile plan wherever they travel? Do you want quick access to local data, quick connection speeds while still being able to transfer and store GBs anywhere in the world?
But, I'm also assuming you are someone who doesn't want to max out their mobile bill with International roaming fees, find SIM card vendors wherever you go, and manage multiple cards at the same time.
Am I close?
With Airalo, we've solved that problem! Now with Airalo's digital eSIM cards, all those pain points of travel connectivity have been solved! Pay for what you need, and never get charged for roaming again.
Let's take a deep dive:
What's An eSIM?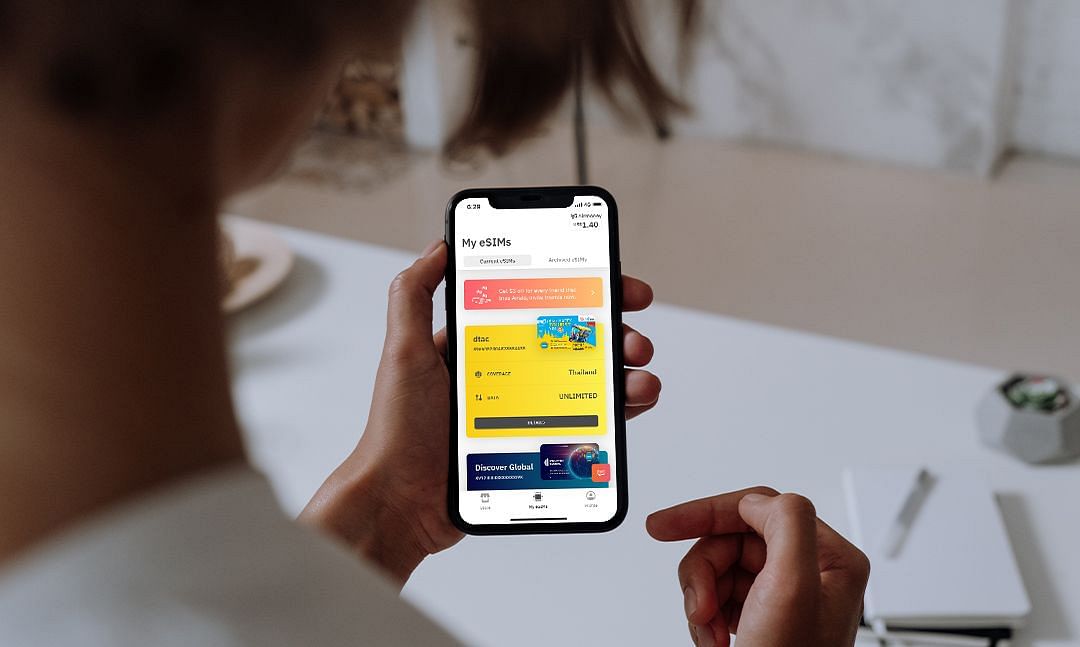 eSIM stands for an "embedded" SIM card. An eSIM is much like a traditional physical SIM card, but instead of swapping chips for connectivity, the eSIM is a chip soldered into your device.
This means you can download data plans from the Airalo store instead of needing to go out and find SIM vendors. Pretty neat! (Airalo iOS) (Airalo Google Play)
No more having to order SIM cards from your wireless provider, spending hours in a new country looking for a SIM booth, inserting, swapping, and managing multiple cards.
Breakdown of what an eSIM can do
Here are a few examples of what an eSIM can do for you:
Use your mobile network for local data
Cellular service to call, contact and remain connected to other phones and devices (Will vary across our 190+ supported networks)
Screen, scan, store, search, activate, and download data to your device
Keep your number while still being able to switch your phone line
Never have to worry about being hit with roaming charges
Activate your eSIM plan with a QR code instead of inserting a chip
Tap the Airalo app to switch your data plan to a local, continental, or international plan
Max usage by choosing subscriptions to shorter plans all the way to longer plans (based on need)
Side note:
Most flagship devices that were manufactured in the past 2-3 years are eSIM capable. For a full breakdown of eSIM compatible devices, consult our list here. (Do keep in mind that this list is constantly expanding and that new, and revised device models, may be added. Certain device restrictions may also exist depending on country, carrier, or mobile service).
Make sure your device is eSIM capable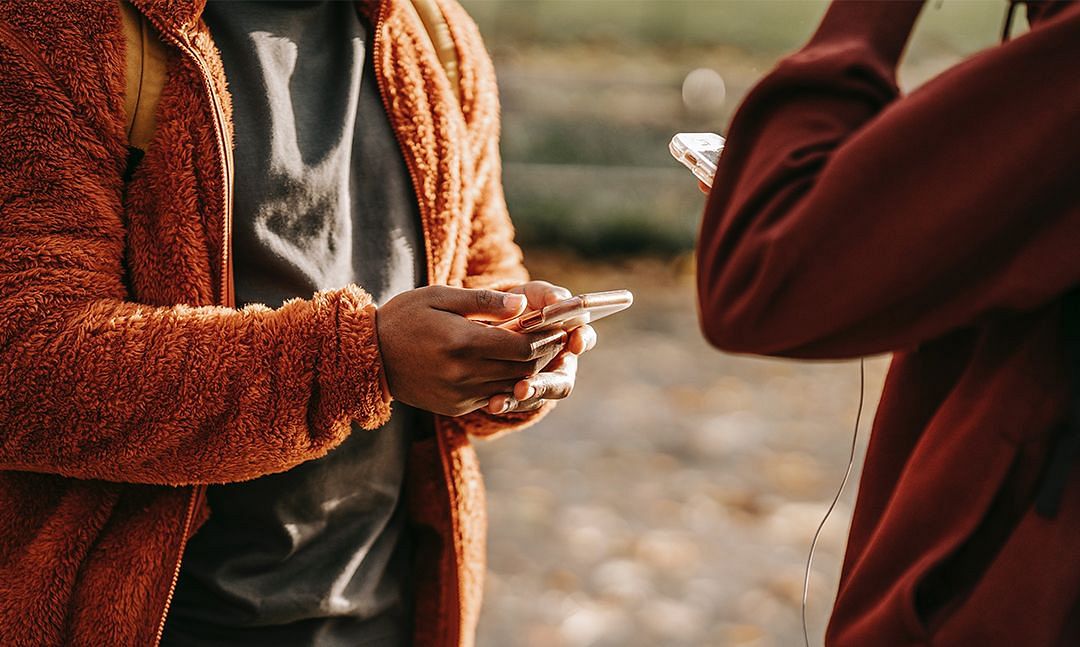 There are two main things you should keep in mind before purchasing an eSIM:
1) Make sure your device has an embedded SIM card built into it
2) Make sure your device is network and carrier unlocked
How to check if your phone is eSIM capable
First of all, there are a couple of quick ways to determine if your device is eSIM capable:
For whatever reason, should you not be able to find that information through the two listed methods, you'll need to take a deep dive into your phone's settings.
Depending on your device, you can either look within your settings under the "network" or the "connections" tab for a menu that reads "IMEI". If it's not there, search for "IMEI" within your settings.
Finding your IMEI
IMEI stands for "International Mobile Equipment Identity". Effectively, it's an embedded code that identifies your device and the type of carrier connections you're able to access.
If you plan to connect to a service provider outside of your local region - your IMEI will inform the network carrier if 1) your phone is unlocked, 2) what SIM/network permissions your phone has to the corresponding telecom provider and 3) if your phone has eSIM technology built into it.
Look for the terms "embedded", "digital", "eSIM", or "embedded SIM card". If you see any of those terms - you can make the swap to eSIM.
In the instance where you can't find out if your mobile device is eSIM capable from a quick internet search, our list, or by finding your IMEI within your settings, go to your phone app and call #06#. This will give you a text popup rundown of what networks your device can connect to.
The last step is to make sure your device is carrier unlocked:
What's a locked phone?
Simply put, a locked phone is when your service provider locks you into a monthly, quarterly, or annual contract to access the carrier's data services.
Typically, locked phone contracts offer you, the consumer, a cheaper model upfront, in exchange for a guaranteed term of service from the carrier. (This business model is very similar to car leasing).
There are a few ways to get out of a locked phone contract, but these methods will depend on the provider:
You could buy out the remaining term on your phone (paying the difference due on the contract)
You could end the renewal of a locked plan (This will depend on the agreement with the provider)
You could contact your provider and see if their business has the policy to defer or switch plans
Ultimately, if you are locked into a phone contract, it is at the discretion of the carrier to sign any agreement letting you out of your term.  So reach out to them and see what the carrier's plans and options are.
What's an unlocked phone?
An unlocked phone is a phone bought outright. This could either be a new phone bought at full price or a refurbished/used phone that is not locked into a carrier's plan. This means that you can connect to any carrier's network if it has a SIM or eSIM that corresponds with the local, regional or global network.  Meaning, you can choose whichever carrier package you like! This is a must-have for any avid traveler.
Buying your first eSIM (What to look for)
Now comes the fun part, what are your options, and what should you look for in your first eSIM?
Let me give you a little insight into how our eSIMs work. Every Airalo eSIM has a:
Validity period
A set amount of data preloaded onto the card
What's an eSIM validity period?
The validity period will inform you how long this eSIM will be active. The typical Airalo eSIM will range from 1-week, 2-weeks, 1-month, 2-months, and in some cases 3+ months.
eSIMs made for a single country tend to be shorter in length while eSIMs engineered for larger regions and global travel tend to be longer in length.
This is simply the case as travelers who need larger international coverage tend to be traveling to more places over a longer period of time.
Understand that your validity period needs will vary depending on how long you plan to travel. Do keep in mind, most eSIMs can be topped up from within the Airalo app - so if you're ever short it's not a problem.
What data ranges are there for eSIM?
Every Airalo eSIM will have a set amount of data loaded onto the card. This could range from 1 GB, 2GBs, 5GBs, 10GBs, all the way up to 100 GBs.
This will heavily depend on your data needs, so determining how much you need will completely depend on your data habits.
For example:
If you're someone who uses their phone for web browsing and communications, less data will make more sense.
If you're someone who plans to stream video and download files, more data will make sense.
Remember, most eSIMs can be topped up so don't worry about under planning!
A quick note on topping up
Before purchasing your eSIM, check whether the card has a built-in top-up function. (The details will be available with each eSIM on the Airalo store).
In the case where it does, please feel free to consult our guide on topping up.
In the case where it doesn't, please feel to consult our guide on deleting your eSIM, and feel free to reinstall another.
Buying an eSIM by Country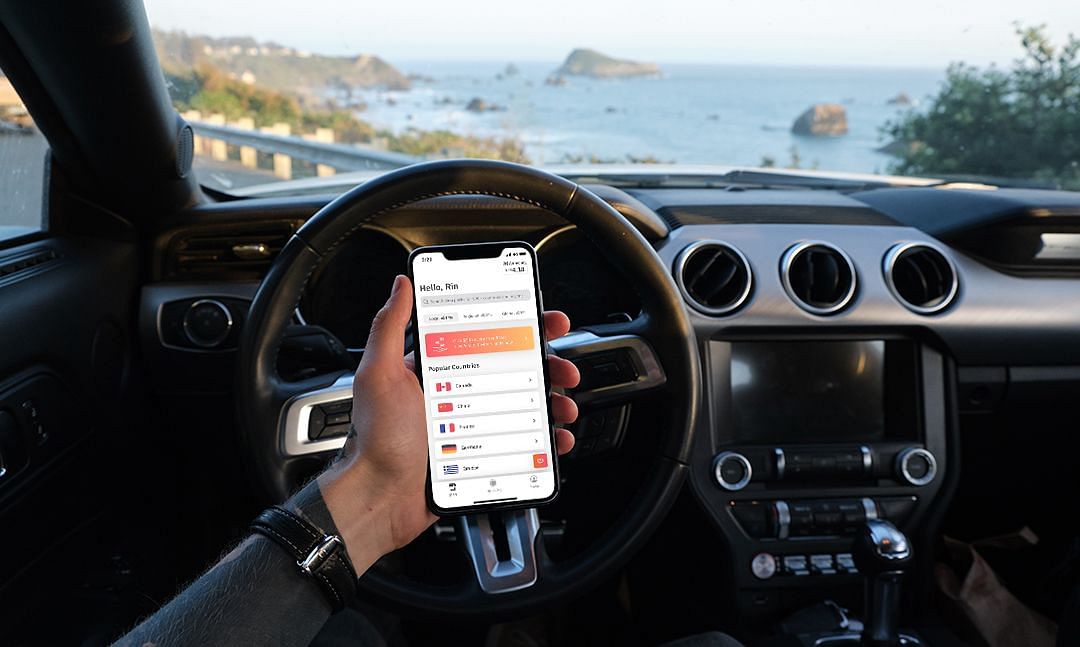 Here's an example of an eSIM that makes sense if you're traveling by country:
You start in America and plan to travel to France for 1 week.
Your most optimal solution is sticking with the 1 week 1GB French Data Plan.
Setup up your new eSIM line while at home and you'll be covered as soon as you land.
Buying an eSIM by Region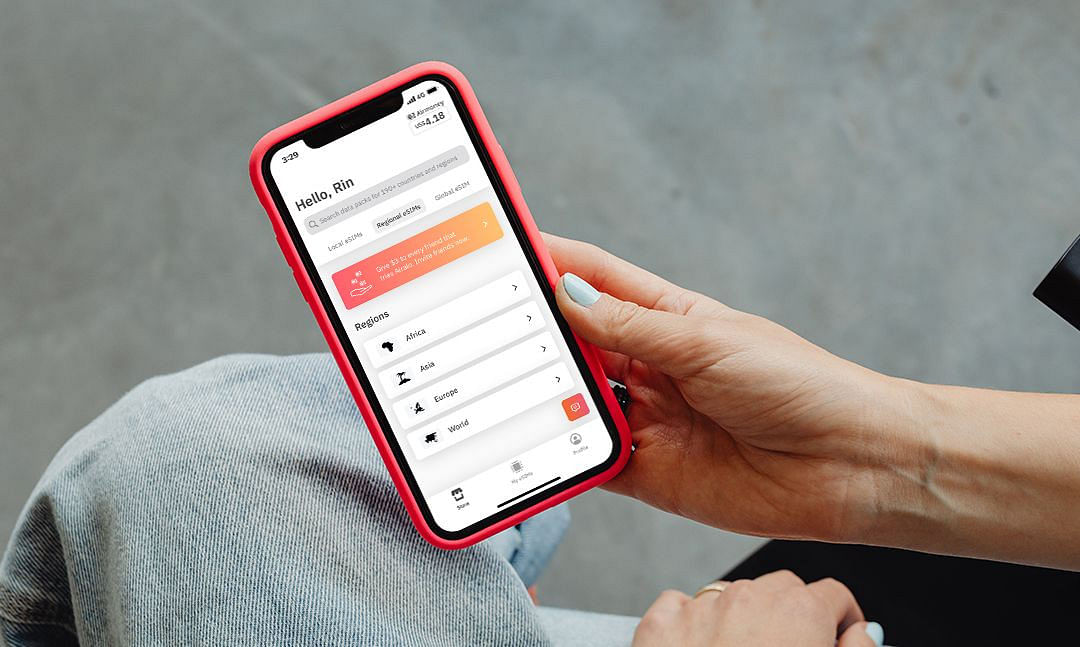 Here's an example of an eSIM that makes sense if you're traveling by Region:
Say you're going on a cruise for a week in the Bahamas, Turks and Caicos, Puerto Rico, and the Dominican Republic.
Instead of switching data plans at each Island, grab a 1 week 1 GB Caribbean Island Data Plan.
The regional plans not only connect you to one individual country but also give you access to every country within the region. For trips concentrated in a given area, this is a no-brainer for data connecitivty.
Buying a Global eSIM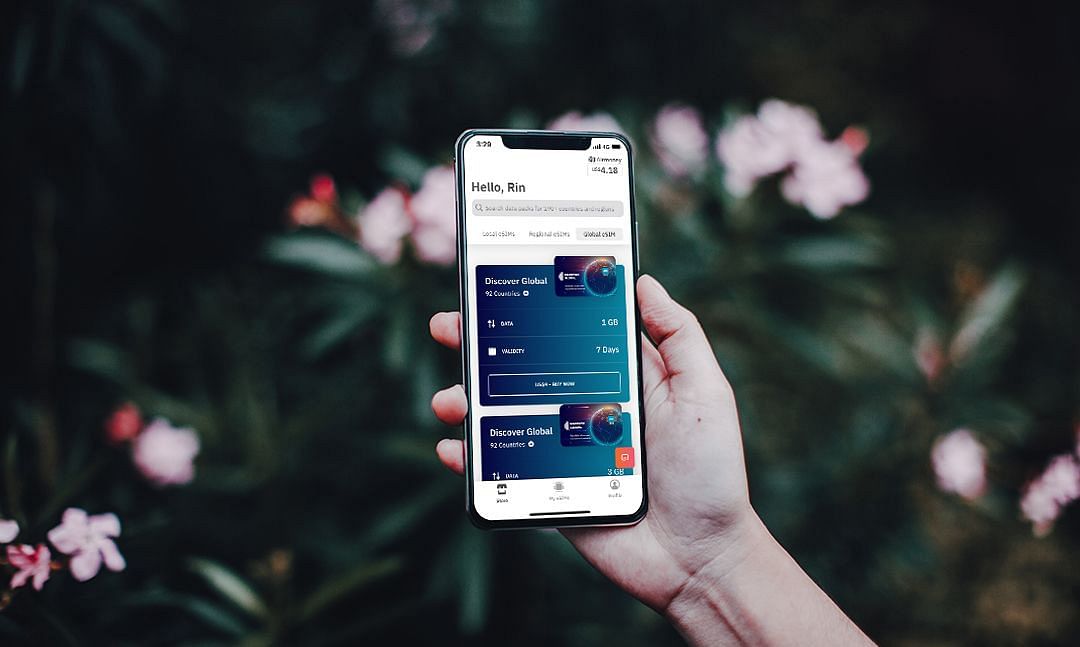 Here's an example of an eSIM that makes sense if you're traveling globally:
You could be on a month-long business trip that will take you through Europe, Southeast Asia, and Africa.
Grabbing a 5GB 30-day Global eSIM Plan will make the most sense.
With a complex trip like that, it makes the most amount of sense to have a lot of data and have it readily available wherever you are in the world. No switching, no hassle, just travel.
Thoughts
Ultimately, buying the "right" eSIM is almost the wrong question.
Sure, you want a data plan that makes sense, gives you the right carrier service and support wherever life takes you. But, what's more important is taking the first step by switching to eSIM.
eSIM is a game-changing technology - and because eSIM plans are downloadable, usable, reloadable, and replaceable, you have the freedom to experiment.
It's still important to know what makes sense for your travel needs but this is your technology to play around with. Go out and enjoy your trip!