Wouldn't it be nice if there was an easier way to get data on your smartphone without paying a pretty penny to your primary carrier? Turns out there is: it's called an eSIM and it can help you simplify your phone service when you're abroad.
The eSIM has been around for a few years, but as more devices begin to support it, it's getting more popular. That's great news for travelers and anyone else who values mobile data freedom.
If you're wondering what an eSIM is and how to use one, you're in the right place. Here's everything you need to know to start enjoying the convenience and simplicity of this technology.
How to use an eSIM when you travel
The eSIM shines in its simplicity, which makes it a convenient option when you're on the go. With most plans in the Airalo app, you'll continue using your regular phone number (if you have Dual SIM Dual Standby tech) while you access data via your eSIM. To get started using an eSIM, follow these four simple steps.
1. Check that your device has eSIM capabilities
Although the concept of an eSIM was first articulated by the GSMA in 2010, the technology only hit the market in certain devices in 2018. Right now, only a handful of versions of the iPhone, Samsung Galaxy, Google Pixel, and the 2019 Motorola razr can use eSIM. Check out our FAQs for a full list of known devices that support eSIM.
2. Download the Airalo app
Download the Airalo App for free on Google Play or the Apple App Store. You'll need to create an account, but that's also free and takes just a few minutes.
3. Select your country and plan
Once you're in the app, you'll have access to a full catalog of eSIM plans. You can browse country-specific or regional options, or search for a specific data pack. Currently, we support over 100 countries.
(If you happen to be a crew member aboard a ship, we have a special plan for you! Go to the Regional tab and then choose World to get data in 51 countries with Sim4Crew.)
4. Scan the QR code you receive and follow the instructions
Once you've tapped the Buy Now option, we'll walk you through activating your eSIM using a QR code on your phone.
5. Switch between eSIM plans effortlessly
If you ever need to switch to another eSIM, simply tap My eSIMs at the bottom of the screen. You can also reload your data plans from here when your service expires.
What is an eSIM?
An embedded subscriber identification module – or "eSIM" in short – is a small chip built into your phone's hardware that has all of the same capabilities as your insertable SIM card.
SIM cards have always been slightly problematic for users, especially travelers. They're small, delicate, and used to require users to expose their phone's hardware to install. While most new phones have SIM trays, it's still pretty easy to damage the card and tray – or lose the card or the pin that you need to open that tray.
In contrast, an eSIM eliminates these risks by replacing the physical SIM card with a piece of hardware soldered into your phone. To get or switch your service, simply use an app.
Not all phones have eSIM – it's a feature belonging mostly to newer, high-end devices. Currently, only the latest Samsung Galaxy S20 and Samsung Galaxy Z Flip, Motorola Razr, Google Pixel 4 and Pixel 3, and iPhones 11 / XS / XR and the latest iPhone SE all support eSIM, as do some devices running Windows 10 and iPads. (Most of those devices have the option for physical SIM cards as well.)
Although eSIM has been around for a few years now, it's just starting to go mainstream. McKinsey expects eSIMs to become a major disruptive technology in mobile telecommunications by 2025.
Here's exactly why they're here to stay.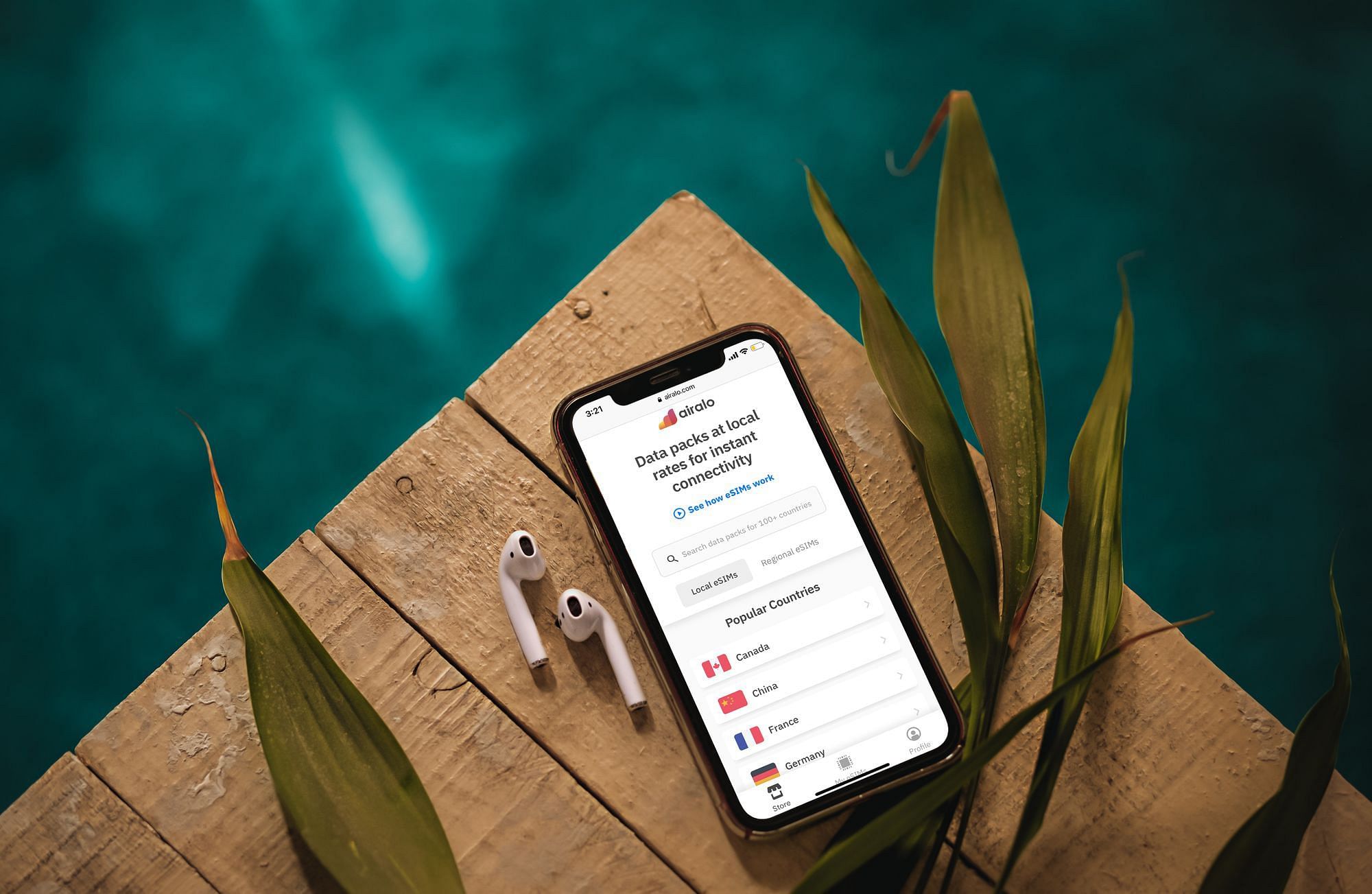 Why is an eSIM better than other common options for travelers?
When it comes to getting phone service abroad, travelers have always been a bit limited. Options typically include paying for expensive international coverage from a domestic carrier, trying to find a local SIM card that isn't a scam or isn't overpriced … or simply going without a SIM card and relying on WiFi hotspots.
Those options aren't ideal.
However, an eSIM gets service onto your phone quickly and easily without the stress of excessive fees or potential scams. With an eSIM, you can:
Get country-specific or regional service: If your itinerary will take you through multiple countries, you'll only need to purchase service once.
Have multiple eSIM plans: Depending on your device and manufacturer, it's possible to have multiple eSIM plans; up to 15 on an eSIM capable iPhone! That's great if you move around a lot.
Access service on demand: Say goodbye to hunting for WiFi spots or reputable SIM card dealers. Say hello to data plans even if you aren't in a place where you can purchase a physical SIM card.
Switch carriers easily: You can switch carriers and services effortlessly with your eSIM. It only takes a few minutes.
The convenient way to stay connected abroad
The eSIM is the next generation of SIM technology, and it's rapidly growing in popularity. With data plans available in over 190 countries and regions (and counting!), it's the easiest and most convenient way to stay connected when you're abroad.
Now that you know how to use an eSIM, you're empowered with an easy, low-cost service plan next time you travel. Spend less time stressing about SIM cards and more time enjoying the experiences of your latest adventure.
Click here to see the eSIM data plans available at your next destination.