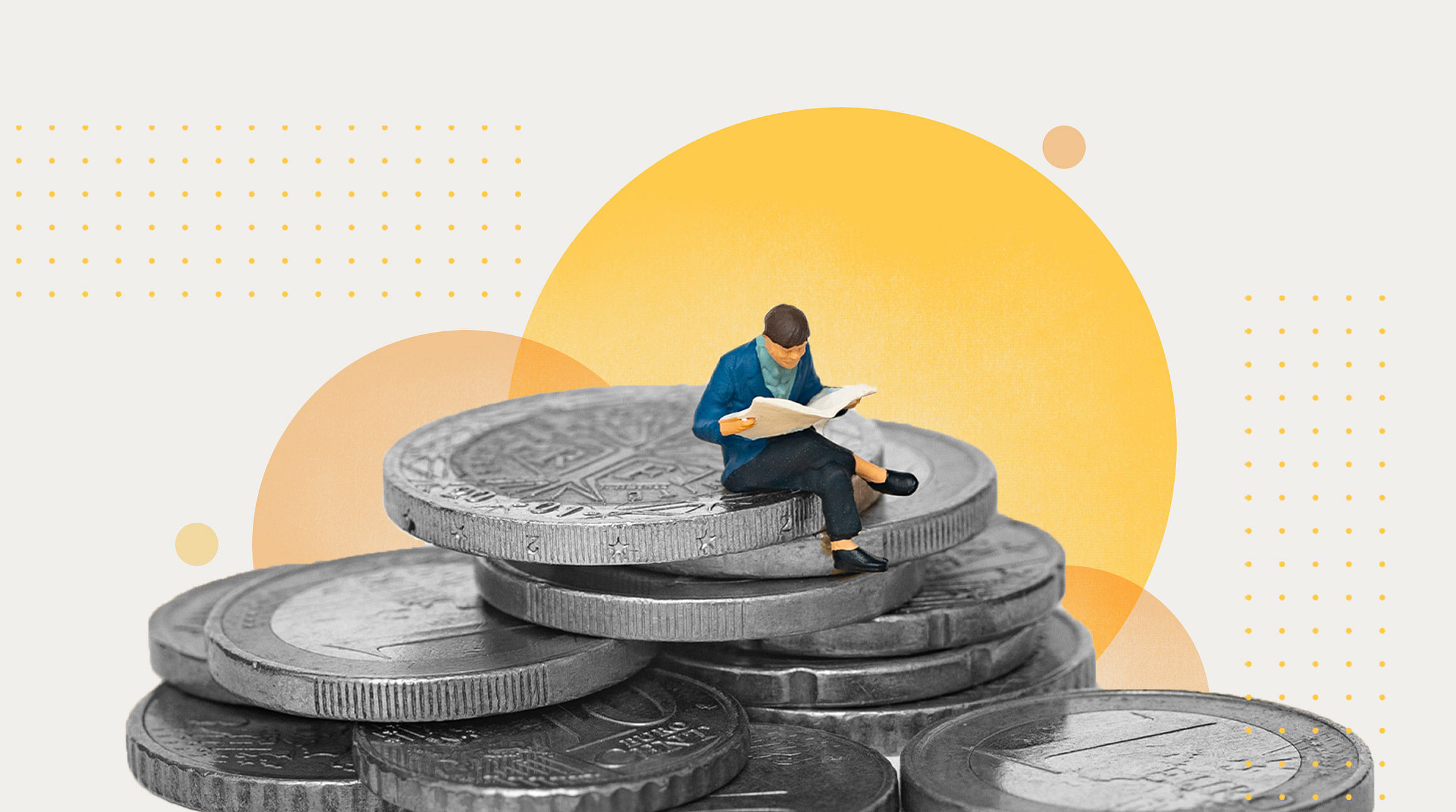 There are two main kinds of travel hacks, saving time and saving money! In this article, we're going to spend a bit of time talking about some of our favorite strategies to save money when we go on trips and show you our best practices for making your travel budget work just a bit further!
Apps to download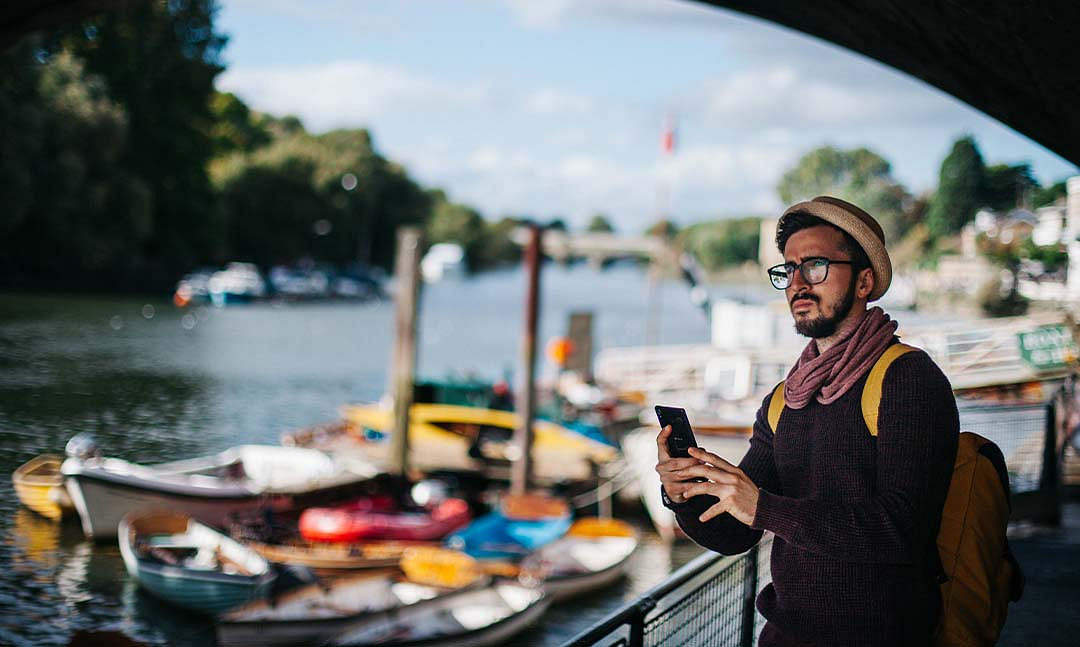 Here are a few apps to bring along on your next adventure to help cut costs:
G-Suite: Most of the Google apps are excellent for communication and travel. Notably, Google maps and Google translate are key for informing you where you are, where to go, and how to communicate in a different language. Having access to maps, information, and search results will help give you the information you need to make cost-saving choices.
Ridesharing/Renting (Uber, Lyft, Airbnb): Ridesharing apps are excellent to book travel and amenities when abroad. Ridesharing apps also charge you directly from your card and show you exactly where you're going and what time you'll arrive. Ridesharing gives you a transparent price as well and keeps your costs accountable.
Flight-tracking/Planning apps (Expedia, Skyscanner, PackPoint): Downloading flight plans, deals, updates, and other information to your flight are a necessity in this day and age. They allow you to plan for the most optimal flights based on your budget.
PayPal (Venmo): mobile cash apps, like PayPal, allowed you to digitally hold currency from multiple regions at any given time. This enables you to have more ways to pay while abroad and gives you options for funding both tourist destinations and mobile payments.
Airalo: The Airalo app allows you to download eSIM cards directly to your device and remain connected to your data wherever you travel globally. Having data anywhere in the world means you can also access any of the other apps mentioned and check in anywhere.
Preparation
Here are a few things you could consider before going onto your flight:
Buy out of season: This rule will really depend on the kind of traveling you want to do, and what is optimal for your budget and interests, but buying out of season drastically makes your trip cheaper. The flights will be cheaper, the hotels and accommodations will be reduced and there will be less traffic with fewer tourist traps. Look for great deals on travel sites, and importantly, be patient for the right opportunity.
Buy tickets at off-hours: Get all the benefits of a flight with aisle and window seats by booking cheap flights for your next trip. The best travel life hacks are dependant on how patient you are. This might mean booking a long flight, middle seat, or buying a plane ticket with fewer baggage options. Whatever the case, look around for cheaper options when you can. Getting up very early or going very late can save you hundreds of dollars.
Optimize your bank account and finances: Before you mark your baggage or use the free wifi at the airport bar, make sure your bank account is ready for travel. This means either exchanging local currency at your bank, setting up other currencies in your account, or opening an account that allows international transfers while overseas. Check with your financial institution or bank what currency policies are available and what steps you can take to reduce exchange rates.
Sublet your living space: Depending on how long you're gone and the circumstances of your lease, you might consider renting out your apartment before traveling on your next vacation. This might give you some extra cash to help supplement an impromptu trip. Bonus tip, make sure you trust the person subletting from you.
Buy local: Before hitting the pub crawl path and fine dining in your new country, a great travel hack is to buy groceries in the country you land. See what you can find in the local grocery store, cooking is practically free money. Save the same water bottle, and buy amenities like toilet roll and hand washing detergent locally.
Things to pack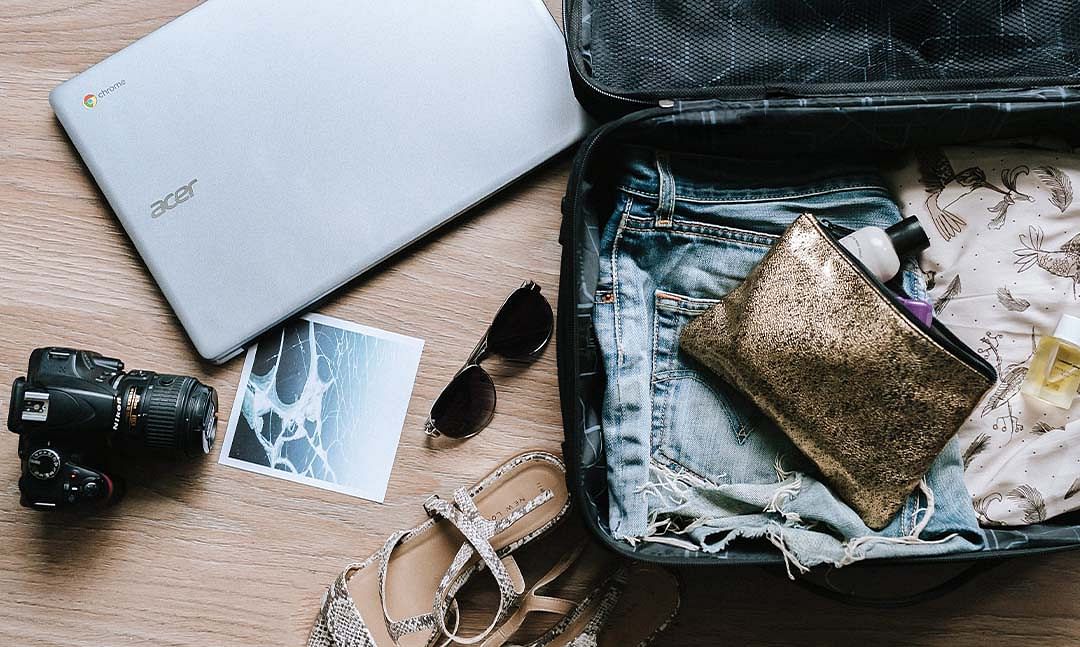 Here are a few things you should consider packing before going on any future trips.
Dryer sheets: If you're carrying any baggage as fragile, an important travel hack when traveling abroad is to make sure you can prevent water damage. Keep a few dryer sheets handy to absorb moisture.
Mobile charging unit: Make sure to pack a charger that will be able to charge your devices on the go. Most rechargeable batteries and units have a USB port and other outlets depending on the device. Check with your airline what kind of battery devices are allowed past airport security.
Empty water bottle: Make sure you have access to water at any given time. It's important to have an empty bottle or water bottle on hand to save money from expensive airport vendors.
Deciding to use SIM or eSIM?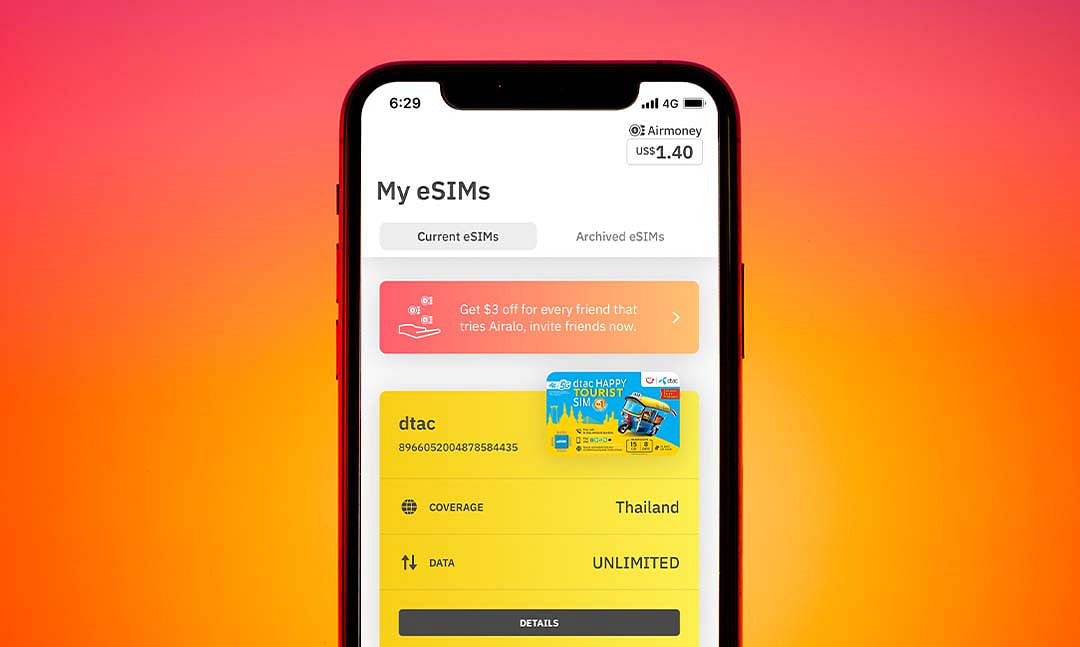 Roaming, roaming, roaming! Remember: when you buy a SIM card from your network provider, you might get caught with expensive international plans and roaming costs.
Don't believe me? Look into Ellen Creager's trip to Greenland that cost her $1,100 extra in roaming:
Related: Case Study on Roaming Gone Wrong: Ellen Creager
With an Airalo eSIM, you pay for exactly what you need. Instead of having to swap out SIM chips you can download a plan and top it up as you go.
Embedded SIM cards (eSIMs) work the exact same as a physical SIM, allowing you to:
Use your mobile network for local data
Cellular service to call, contact and remain connected to other phones and devices
Connect, screen, scan, store, search, activate, and download data to your device
Keep your number while still being able to switch your phone line
Never have to worry about being hit with roaming charges
Download and pay for a plan that makes sense for your data needs
Activate your eSIM plan with a QR Code instead of inserting a chip
Tap the Airalo app to switch your data plan to a local, continental or international plan
Max usage by subscribing to shorter plans all the way to longer plans (based on need)
This is a true travel connectivity hack, and will change the way you travel! Try your first eSIM today: