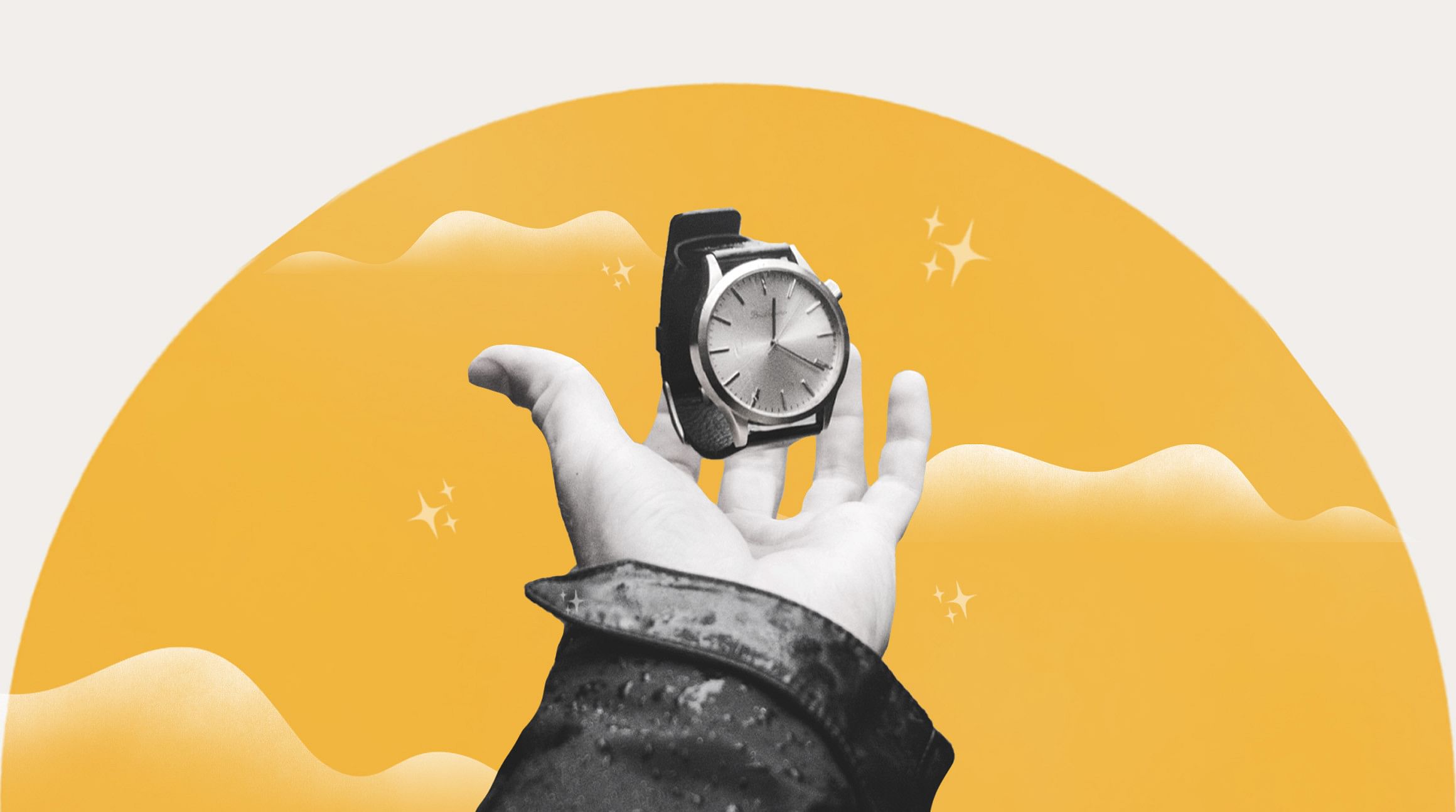 Let's face it, all of us love a good travel tip or hack. The last thing you want to do after a long flight is spend time in tourist traps, look for public or free wifi passwords, or get caught in airport security.
What we all really want is just for things to make sense when we land. A USB port that works, a plane ticket that boards on time, a hotel room with a toilet roll (you know, the little things).
So here at Airalo, we thought we'd come up with a comprehensive list of all the travel hacks, necessities, and tips you need to make your next vacation or impromptu trip as smooth as possible.
Things to consider
Here are a few things to consider before you embark on your next adventure:
Currency: A really important travel hack that will safe you lots of time, and save money, is making sure you have plenty of the local currency as cash on hand when you land. Traveling abroad, you need to be prepared for your bank cards or credit cards to not work. Even if your cards do work, you might be hit with a nasty surcharge for international service. The exchange rates at the airport can be hefty, and it can also be difficult to find an exchange vendor once you land as well. In preparation for your flight, go to your bank or financial institution and get your money transferred at the lowest rate possible.
Tell your credit card company: Traveling abroad you might find yourself in a first-class lounge or airport bar, only for the server to tell you your cards have been declined. What happened? If you don't notify your credit card company, and one day they see you making purchases in the US, and the next drinking cocktails in Turkey, they can only assume your card was stolen.  Make sure to inform your credit card provider before embarking on your next trip so your pub crawl path is clear and you can enjoy that traditional dish without getting caught cashless.
Look around for deals: Something to consider as a travel hack for your next trip is that many budget airlines offer cheap flights and other great deals for flights booked months in advance or tickets bought last minute. Check travel sites that allow you to compare dozens of options and optimize travel to save time based on what is ideal for your schedule. Take into consideration if it's a cheap flight, requires a connecting flight, and also offers hotel or travel accommodations. The travel company might also offer frequent traveler perks which could result in subsequent travel hacks, like free meals, free hotel rooms, and discounts on future trips.
Prepare for flight delays: It's always important to remember that anything can happen before, or on your flight. Using something like Google Maps offline and ordering your rideshare early to the flight can help you if you're ever caught in a pinch. A good rule of thumb is to arrive 2-3 hours early for a domestic flight and 3-4 hours early for international flights. This will give you enough time to ticket and mark your baggage, pass through security, and get your boarding pass for your next flight.
Things to pack and how to pack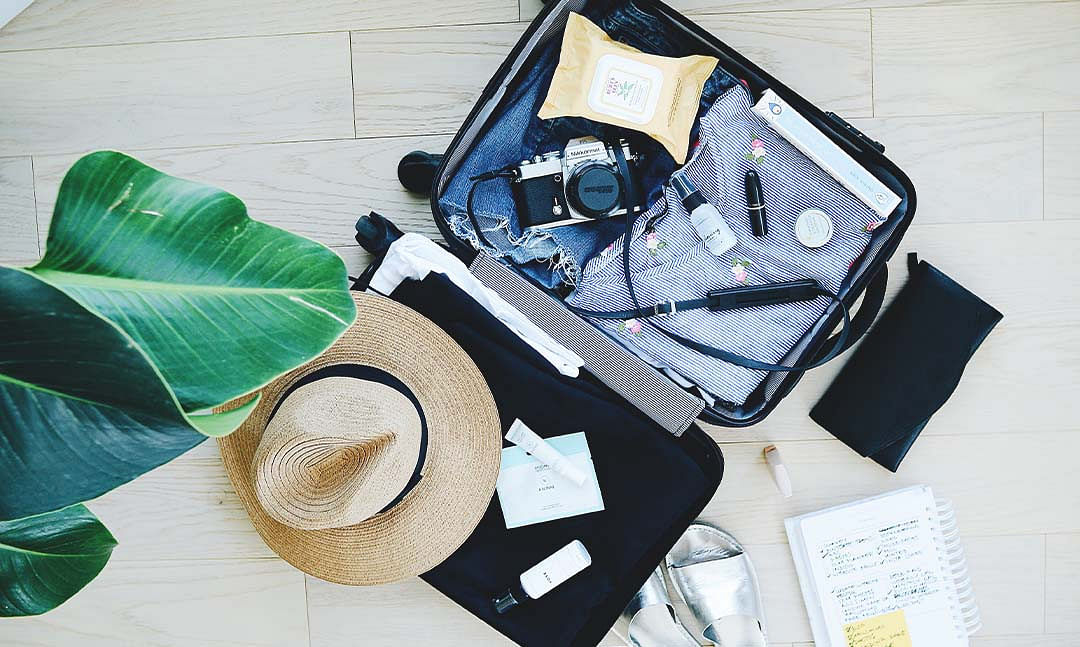 When you're packing for a long-haul flight, important travel tips for your next trip are to pack light and save space as much as you can. Here's what you should consider:
Roll your clothes: One of the top packing tips is to maximize space as much as you can by tightly rolling your clothes to fit in your bag or suitcase. Aim to roll shirts into tight tube shapes and bundling socks, underwear, and other bits of clothing into the smallest possible space. Bonus tip, consider if you really need all the clothes you're packing and if possible, reduce the weight in your luggage.
If it's disposable, dispose of it: One of the most important travel hacks is to get past security and boarding procedures as fast as possible. Airport security normally won't allow liquids, food, open containers, lithium batteries, or lighters on the plane (among other requirements). Check with your airline to see what is standard for your airport. It's easier to grab basic necessities like shampoo, a toothbrush, deodorant, snacks, drinks, and cologne when you land at your destination. This will help you pack much lighter. You should be able to bring an empty water bottle or container along to make sure you have access to water within the airport.
Keep your technology powered: Your phone, laptop, or other mobile device is your gateway to connectivity and important flight information. Make sure you pack chargers and your devices are fully charged before leaving for the airport. Also, consider investing in a portable charging block that you can use to power your devices in a pinch. Most rechargeable batteries are eligible for carry-on in flights but check with your airline ahead to see if your charging unit is eligible.
Apps to download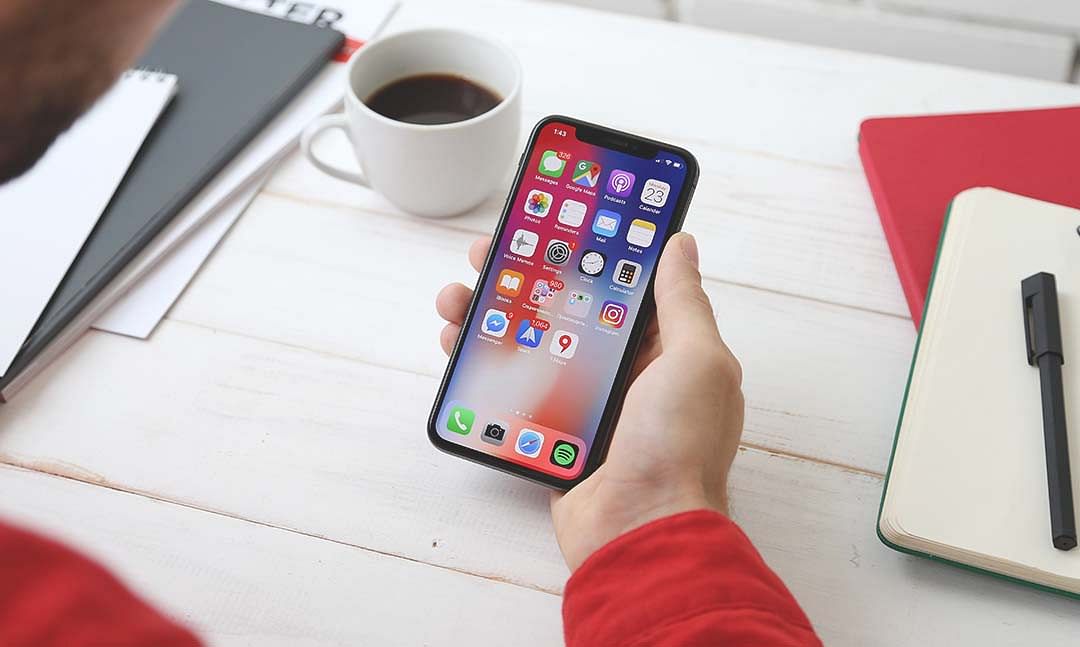 Most importantly, we think there are a few apps you should always keep with you when you travel abroad. Here are our go tos:
G-Suite: Most of the Google apps are excellent for communication and travel. Notably, Google maps and Google translate are key for informing you where you are, where to go, and how to communicate in a different language.
Ridesharing (Uber, Lyft, Airbnb): Ridesharing apps are excellent to book travel and amenities when abroad. Ridesharing apps also charge you directly from your card and show you exactly where you're going and what time you'll arrive.
Flight-tracking apps (Expedia, Skyscanner, PackPoint): Downloading flight plans, deals, updates, and other information to your flight are a necessity in this day and age. They allow you to plan
PayPal (Venmo): mobile cash apps, like PayPal, allowed you to digitally hold currency from multiple regions at any given time. This enables you to have more ways to pay while abroad and gives you options for funding both tourist destinations and mobile payments.
Airalo: The Airalo app allows you to download eSIM cards directly to your device and remain connected to your data wherever you travel globally. Having data anywhere in the world means you can also access any of the other apps mentioned and check in anywhere.
Deciding to use a SIM or eSIM?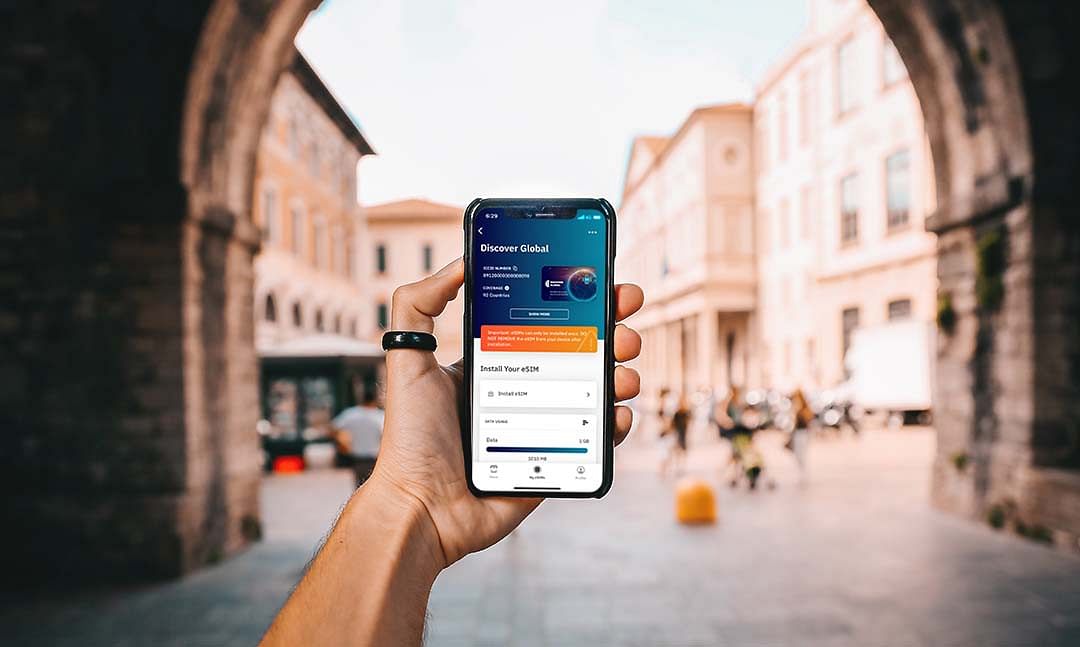 The most important decision you need to make when traveling is how you're going to remain connected to your data while you travel.
Traditionally, this means getting an expensive data plan from your cellular provider, buying a physical SIM that you need to pack and manage, and still risking getting hit with roaming charges.
It works, but it's not optimal. Instead, download an eSIM (embedded SIM card) to your phone through the Airalo app on the ios Appstore or the Google Playstore. eSIMs work just the same as a regular SIM card and allow you to do the following:
Use your mobile network for local data
Cellular service to call, contact and remain connected to other phones and devices
Connect, screen, scan, store, search, activate, and download data to your device
Keep your number while still being able to switch your phone line
Never have to worry about being hit with roaming charges
Download and pay for a plan that makes sense for your data needs
Activate your eSIM plan with a QR Code instead of inserting a chip
Tap the Airalo app to switch your data plan to a local, continental or international plan
Max usage by subscribing to shorter plans all the way to longer plans (based on need)

This is a true travel connectivity hack, and will change the way you travel! Try your first eSIM today: