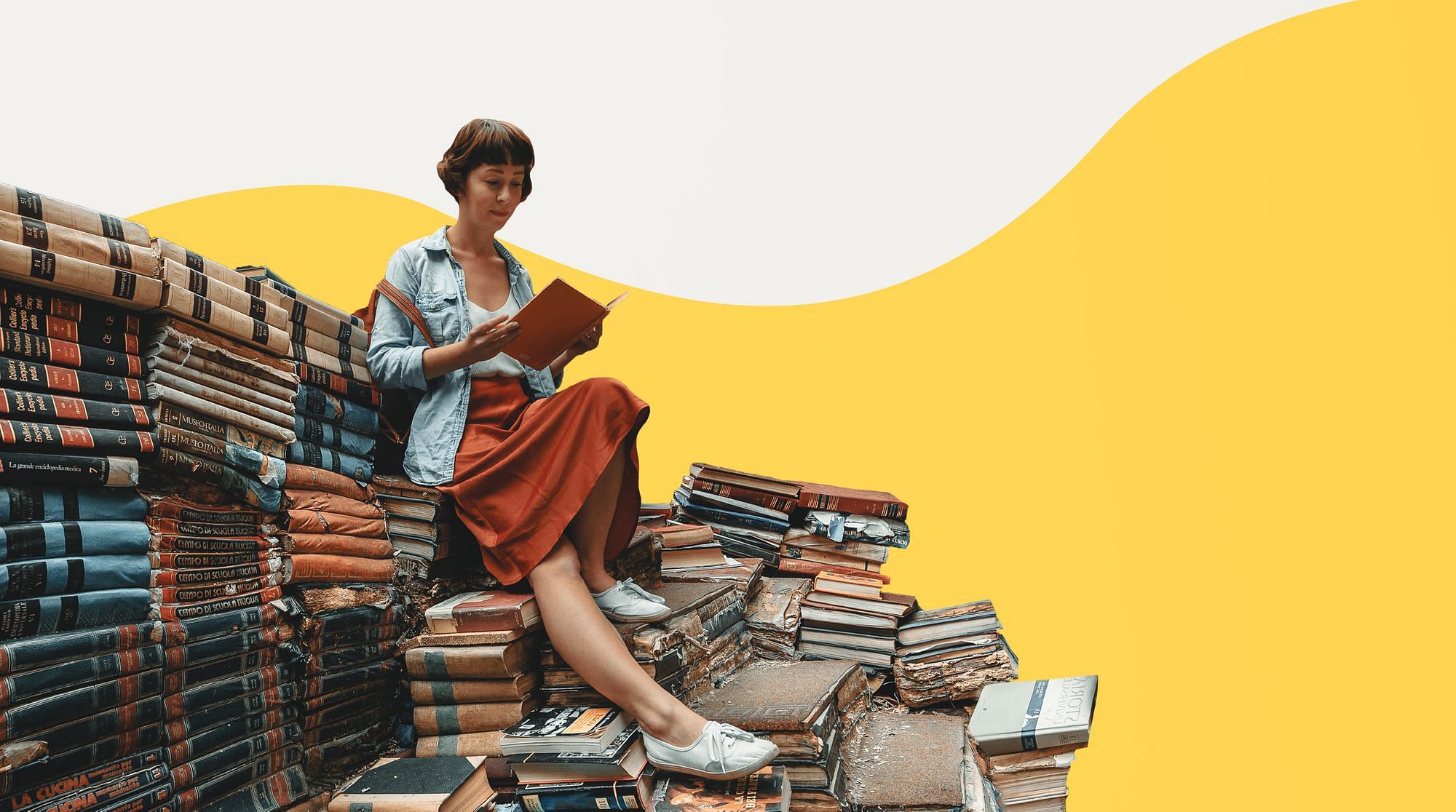 Travel With Airalo: Pre-Departure Learning, Language and Culture
Welcome to the travel with Airalo series!
Across this series of long-form blogs, we'll discuss every step of the travel journey - Getting you ready for your next trip.
Whether it's your first time traveling, or your 100th, we hope to bring you some value by giving you clarity on the dos and don'ts of traveling.
Overview
Today we're focusing on the pre-departure phase of travel. Specifically, learning about the country you're traveling to, the language, and the culture.
We hope to give you a comprehensive checklist for international travel that will keep you informed and up to date when visiting other countries.
Here's what's on the travel itinerary today:
Learning the Language
One of the most important things that will make your life easier is learning the local language when you plan to travel abroad.
For most countries you plan to travel, that don't speak your native language, here are a few tips to help you accommodate when you land:
Am I traveling alone?
Learning a new language can be stressful - we get that. But there might be an opportunity for you to share that responsibility.
Consider who is coming along on this trip with you. If you're traveling with a partner, spouse, parent, guardian, friend, or another family member, you can communicate your level of comfort and ask for their help in learning the language.
Between you, your family, and friends, be clear on who is more comfortable in the other language. Whoever is more fluent should be mostly responsible for:
Travel insurance policies
Vaccination certificate(s)
boarding pass(es)
Hotel room check-in
Communicating with customs and signing customs forms
If you are traveling alone, consider all the points in your journey where needing to speak in another language is absolutely necessary. You can slowly map out and identify these blockers with enough prep time. Here are a few examples:
Can you communicate your important documents to the authorities? Such as a passport number, expiration date, or driver's license.
Will you properly use money and exchange rates in another language? This will help you avoid an extra cost on debit cards or credit cards. In some cases, prevent theft.
Can you ask for directions or travel tips?
Can you order a meal?
Can you check into a hotel?
Review the destinations and stops on your entire journey and plan for those moments when traveling internationally.
Travel Tip:
Don't forget, many countries also have a large community of migrants from your home country. See if you can find online groups, hostels, cafes, or bars where you can meet people. (Depending on how long you're staying).
Luckily, using an Airalo eSIM, it's easier than ever to connect travelers to one another. Find out more here.
Am I traveling to a large city?
The amount of preparation you'll need to do before your trip abroad also depends on where you're going.
Large cities are always an ideal destination, as many tourist spaces will accommodate multiple languages.
However, do keep in mind that while the largest cities can be very accommodating to travelers, even large and midsized cities won't always speak other languages.
Cities and towns outside the largest tourist traps may only have a couple of locations where they can communicate in your language.
This is all to say, don't assume everyone can speak your language. Be prepared to learn a few phrases. With a few words/phrases planned ahead you'll be able to make the most out of your destination.
You might even feel confident enough to plan a few day trips outside of bigger city centers! Your next destination could be a quaint cafe by the river, a bar, or a restaurant only the locals would know about.
Get comfortable, pack a day bag, money, a water bottle, and make the most out of your journey.
What everyday phrases will I need?
When it comes to deciding what everyday phrases you'll need, think about your daily routine. What do you do? What do you need? Where do these events take place?
Slowly, you'll become more prepared to visit a new country minimizing the risk you'll forget a key phrase.
Here are a few examples to start you off:
Could you direct me to this location?
Does this flight allow for carry-on luggage?
Does the hotel room come with any amenities, like wi-fi or room service?
Do you know where I can fill my water bottle?
Does your restaurant take a debit card?
Where can I wash my clothes?
How much money is that?
Is there any place I can store a carry-on bag?
Each trip will be different, but there will always be a few core things that will happen with any trip abroad. Those events you can plan for.
What's good body language?
It's important to remember that proper body language is critical in making a good first impression.
You want to make sure you're not:
closing yourself off
shrinking away
averting eye contact
Keeping a calm demeanor and open posture will help you feel more confident and approachable. This will make communicating in another language easier as well.
What translation apps will I need?
Personally, we recommend using the G-Suite (Google) apps for communicating.
Travel Tip:
Consider keeping a travel journal or a few blank pages on your phone to document your experiences.
We recommend trying to communicate first, and then going to the translation apps after if you're still having trouble.
If you make an attempt to speak in another language, most people are appreciative and will try to meet you in the middle. Do keep the translation app(s) handy if needed.
International Travel Checklist:
Language
If you're traveling with others, delegate responsibilities based on fluency.
If you're traveling alone, map out important checkpoints where you need to speak in another language.
Understand the size of the city you're traveling to - where are people likely to speak my native language?
How comfortable do I need to be with the language traveling to smaller cities and towns?
What everyday phrases do I use and how can I learn them in another language?
Communicate confident body language.
Have a backup plan with translation apps, but don't rely on them.
Weather & Climate
Understand the weather and climate of the destination you're traveling to, the time of year, and its location in the world, will help inform you on what type of clothing and travel essentials are appropriate.
Am I traveling to a country in the Northern or Southern Hemisphere?
The first question you should ask is what hemisphere is the country located in.
Did you know, countries in the Northern Hemisphere experience seasons at the opposite time as countries in the Southern Hemisphere?
For example, winter in the United States would be the same season as Summer in Australia.
This is only a start. Once you understand what season the country is in, take some time to learn about the climate and weather patterns of the area.
For example:
Is the area prone to wet/rainy seasons, or droughts?
Is the country prone to earthquakes, hurricanes, or tsunamis?
Will I be outside a lot?
Will it be sunny?
From there, you can plan your clothing accordingly.
Travel Tip:
Remember to stay hydrated when out and about.
What clothing am I packing?
Understanding what the weather conditions will be like, start to think about what you'll need for your trip.
Think about the type of events you'll go to, for example:
Hiking
Swimming
Formal events
Sleeping
Streetwear
Travel Tip:
You won't need as much as you think!
How do I store dirty clothes?
After a long-haul flight, it can be difficult to deal with dirty clothes. The simplest way to store them is in disposable plastic bags.
While on your travels, see if you can find a laundry room or washing unit within your hotel.
How do I prioritize essential clothing?
Make a packing list. Clothing articles that you will need every day should be prioritized.
For example:
You can always pack a few larger dress shirts or jackets to drape over your essential clothes - but we're not here to give you fashion advice!
Double-check: do I REALLY need all this?
The reason you want to keep your luggage light is an overpacked suitcase can really cramp your travel style.
Look, with a hotel, existing insurance, finding a pet sitter at home, and getting an international driving permit - a trip can be expensive. One of the easiest ways you can save money is by bringing just a carry-on bag. Incidentally, one of the easiest ways to incur huge fees is by being over the weight limit with a suitcase.
Traveling internationally should be fun and you'll want to leave plenty of space to bring home souvenirs.
Only pack what you need on a day-to-day basis. The rest can be left at home.
Other last-minute essentials
We'll go into more detail in our packing section of this series, but here is a quick list of other essential travel items to take along:
Noise-cancelling headphones
Lip balm
Hand sanitizer
Portable charger
Portable battery
Plane cushion
Reusable bottle
International travel checklist:
Weather and clothing
Understand the Hemisphere you're traveling to.
Understand the season and climate of the country.
What kind of events will you be attending?
What kind of clothing is needed for those events?
Where am I storing dirty clothes?
Have I packed enough essential clothing?
Have I overpacked my suitcase or carry on luggage?
Have I packed all the daily essentials I'll need?
Cultural Norms
Now it's time to research the destination. It's difficult to comment on cultural norms while making our list broadly applicable to everyone. Every country has their own visa requirements, laws, food, and customs.
Instead, what we'll focus on are questions you can prepare for before arriving at your destination.
Starting with:
What's the size of the city?
While this will vary from place to place, the size of the city will determine the type of experience you'll have. For example, a big city will have:
People who speak more languages
Diverse backgrounds
A higher concentration of cultural and artistic sites
More options for ridesharing and public transit
In contrast, smaller cities might be more reserved and generally less accessible to tourists. However, the experience might be more in line with how locals experience the country.
Understanding the size of the region you're visiting will help inform you about the experience.
What are the amenities like where I'm staying?
Make a note of the conditions of the area before visiting. Some countries may not have readily available access to water, plumbing, or heating. Some areas may have alternatives to these solutions, or provide temporary alternatives.
Whatever the case may be - make yourself aware of what the day-to-day conditions are like when preparing to depart.
What is the food like?
One of the most exciting parts of travel is experiencing new and authentic cuisine. Ultimately, be open to trying exciting dishes you've never tried before.
Take some time to research the spice levels and flavour profiles of the local food. Some food might be out of your range or tolerance level - so make sure you know what you're in for.
What can you learn about the locals ahead of time?
It's hard to get an accurate idea of what the locals will be like when visiting a new country. It's easy to stereotype and get the wrong impression with a quick search.
Instead, try talking to friends or family members about their experience traveling to the location. It's always better to get your information first-hand from someone who has ideally lived there, or at the very least, visited.
If you're not able to get any first-hand information, try finding reputable sources and travel insights from experts via blogs and documentaries.
What are the local laws like?
Remember, you're a guest in this country, so local laws and customs will differ from your home country. Understand what the expectations are in public areas.
Be careful and respectful when traveling abroad.
What can you expect?
As a final step, here is your:
International Travel Checklist:
Customs
What is the size of the city you're traveling to?
What are the cultural and artistic landmarks you want to see?
What are the day-to-day amenities of your housing?
What kind of cuisine are you eating?
What type of food should you try?
Can you get a first-hand experience of the area before going?
What are the local laws like?