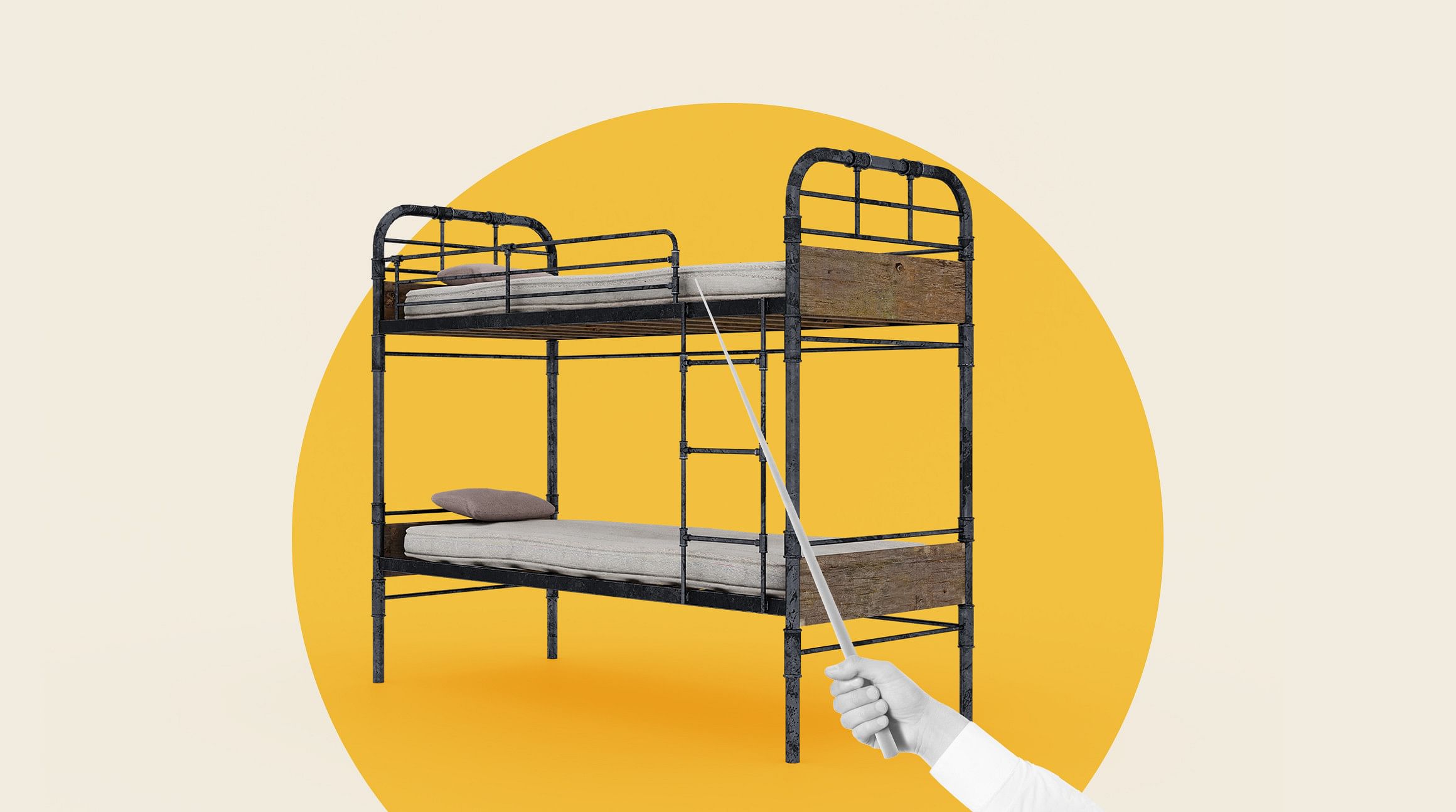 Photo by Nicate Lee on Unsplash
Is it safe? Is it comfortable? Will I be sharing with strangers? Is it better value for money?
If you've never stayed in a hostel before, you probably have a lot of questions about it. You might be wondering what it's like and whether it's the right idea for you. After all, not everyone is cut out for sharing bunks and co-living with strangers.
But when you're traveling, hostels can be a really fun and budget-friendly way to find accommodation and meet new people.
That being said, there are definitely some key things you need to know about staying in a hostel before you do it, which is why My Baggage has put together this guide. Below, we're going to cover what you should expect when staying in a hostel.
A hostel is not the same as a hotel
One of the most important things you need to know about staying in a hostel is that it is not the same as a hotel. Hotels tend to be more private and offer amenities within your room, such as a kettle, tea, coffee, shampoo, etc.
Whereas a hostel is more about sharing rooms, it's a place where you just pay for your bed and share the rest of the space. Of course, you can get a private room in a hostel, but again, these don't come with the amenities of a hotel; you still have to share spaces with other residents. We'll look at the different types of rooms in the next section.
Finally, hotels typically have bars and restaurants where you can dine each meal, and you only have cooking facilities if you've paid for a self-catering chalet. And though lots of hostels will have some sort of dining option, perhaps offering breakfast and dinner, but others might just have a shared kitchen area that you can use to prepare your own meals as and when you please.
There are several different types of rooms to choose from
When we think of hostels, we tend to picture bunk beds and shared dormitories, and for lots of hostels, this is very much the case. But it's not just shared dorms that are available (though these do tend to be the cheapest options). Some of the other types of rooms that might be available include:  
Dorms with bunk beds - these are the most common type of room and can range from four to forty beds
Dorms without bunk beds
Pod-style dorms - these offer a bit more privacy, made up of lots of little pods within one shared space
Private rooms - these can be single, twin or double
Family rooms - some hostels will have family-style private rooms
Apartment or suite rooms - these apartment/suite-style rooms allow you to rent out an entire apartment space. They offer a more luxurious experience and are ideal for larger groups traveling together
Every hostel is different, which means that some won't offer all of the options above. Some will consist entirely of dorms, while more luxury hostels will offer apartments, suites, and family rooms. If you want a specific type of room, you will need to do your research beforehand to find a hostel that has what you want.
Everything is shared
As we said above, pretty much everything within a hostel is shared, so you need to be prepared for this. From bedrooms and bathrooms to communal rooms, kitchens, plates, forks, cups - pretty much anything you can think of, it's all shared. Other than your own personal belongings, that is, but of course, you can share these with your fellow residents if you want to.
You might not have a lot of privacy
Depending on where you stay and what you choose, you could find yourself in an all-female, all-male, or mixed dorm. But in any case, you won't have as much privacy as you would in a hotel room, so you have to be comfortable sleeping and getting changed in front of others.
Of course, you could get changed in the bathroom for more privacy, but in some cases, these spaces are also communal male/female bathrooms and showers. Essentially, unless you're going to pay for a private room, you must be prepared to have limited privacy during your stay.
You'll meet lots of new people
You would very rarely go and sit or speak with people in the hotel lobby or down at breakfast in the restaurant, but hostels are very friendly environments, and you're guaranteed to meet lots of new people. This is particularly true if you're sharing rooms or dorms, as you'll get to know your bunk buddies pretty well.
What's more, hostels can be multicultural hubs made up of travellers from all over the world, and therefore it's likely that you'll find yourself hanging out with those you meet. This is why lots of solo travellers choose to stay in hostels because not only are they cheap and cheerful, but they are a great place to make lots of new friends.
You need to be savvy and use your intuition
And finally, one of the key concerns for people looking to stay in a hostel is whether or not it is a safe environment, and this is especially true for solo female travellers. While staying in a hostel can be, and usually is, completely safe, there can be a lot of foot traffic in and out, and let's face it; you're now sharing a room with a bunch of strangers.
As such, you must be prepared to use your intuition and common sense to keep yourself safe. Some hostels will offer safe spaces where you can lock your things away (such as passports and technology). If not, you need to make sure you have a padlock and place to store your stuff safely when you're going out.
Similarly, you need to make sure that if you are staying in a hostel and something doesn't feel right to you, that you are confident enough to pack up your stuff and leave. Your intuition and common sense are going to be so important for keeping you and your belongings safe in a hostel, so expect to apply this on a regular basis.
Guest post by:
Stuart Cooke | Digital Marketing Manager
My Baggage
mybaggage.com